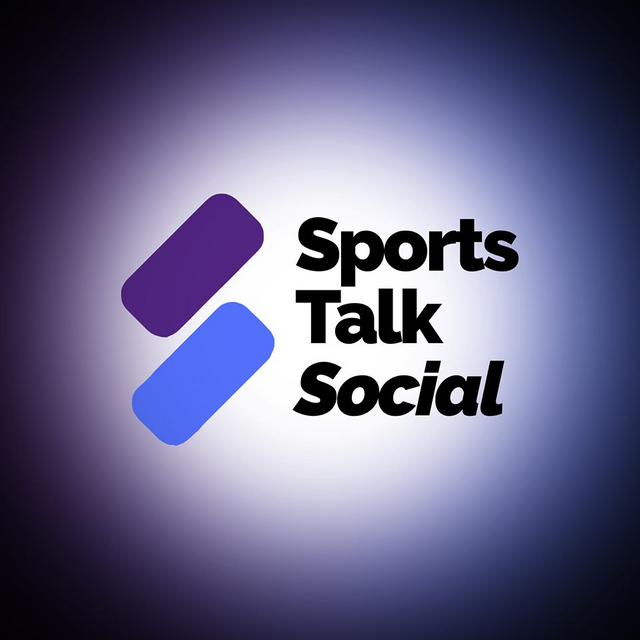 If you follow my blog, you'll notice how much I'm futuristic about Hive. My eyes on Hive are focused on the communities and the possibility of tokenizing the entire internet via hive communities. Each day, there are growing number of communities with unique contents and use-cases. Soon, there'll be a representation of every sector ever possible here as a community on Hive and the ability of each community to tokenize their activities is the future of Hive.
When I talk about investing on HIVE, I mean Hive tokens, knowing fully well that HIVE would always be the gateway to these tokens apart from a token like LEO which would begin to be traded on the ETH blockchain from tomorrow, September 23, 2020. read details in this post.
Last week, exactly on this day, I wrote this post explaining how Sports Teams in Nigeria would begin to embrace blockchain and Cryptocurrency. This has become possible as the Securities Exchange Commission (SEC) in Nigeria officially bridges Cryptocurrencies into the stocks market.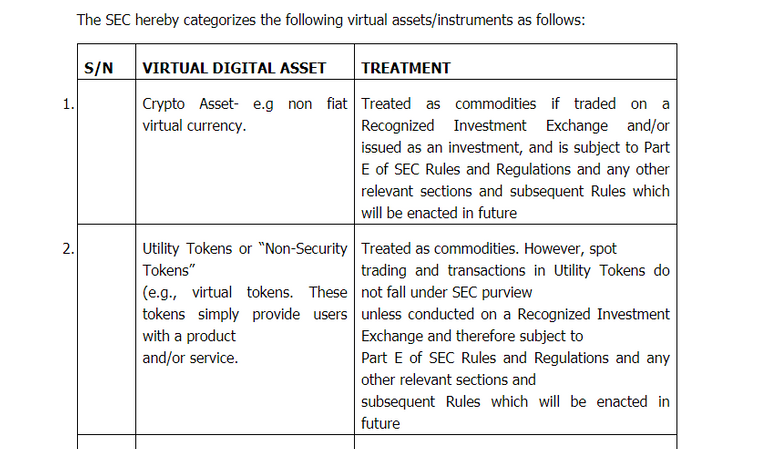 Long ago, those who follow my blog can tell my drive towards bringing onboard Nigerian Professional Football League (NPFL) teams and their players to the Hive blockchain and particularly the Sportstalksocial community. However, the mission faced a bottleneck due to the unofficial adoption of cryptos in Nigeria then.
One of the challenges that I faced while trying to onboard the Nigerian professional Football League (NPFL) teams to Hive and consequently to the Hive blockchain was hinged to the fact that cryptocurrencies had not been officially considered a legal currency in Nigeria. This is because most of the teams are owned by State governments and government parastatals.
I remember talking with a manager of one of the sports team owned by my state government. The manager was personally convinced but according to him, he cannot present it the Board to request for financing as there is no regulation of digital assets in the country yet.
The jinx is finally broken as teams and sports organizations I reached out to now wish to give more attention to my proposals to them. Surely, when they land here, they'll notice other communities and the various investment opportunities available here on Hive's second layer.
I got asked this Question "How much SPORTS Token Should a Sports Team Hold?"
That question was an indirect way of getting to know how much would e a minimum that could be invested as a team in SPORTS token as they make plans to join us. I was very plain to tell that the teams would only enjoy their stay here if they make some tangible investments. This is so because if they do not invest in HIVE and in a token like SPORTS, the fans may not find something different from what is obtainable from Facebook and other socialmedia. Most of them do not understand Freespeeh and the need for it.
For me, I think its fair for a sports team to start up their journey on Hive with say 10,000 Hive Power (HP) and 50 million SPORTS Power (SpP) which when put together could afford to give out close to $1 worth of upvotes at full manna curation. Holding that much of HP and SpP could require as much $4,200 (NGN 1,978,000). That amount is way too insignificant when you look at the gains on the long run as an investment for a football team.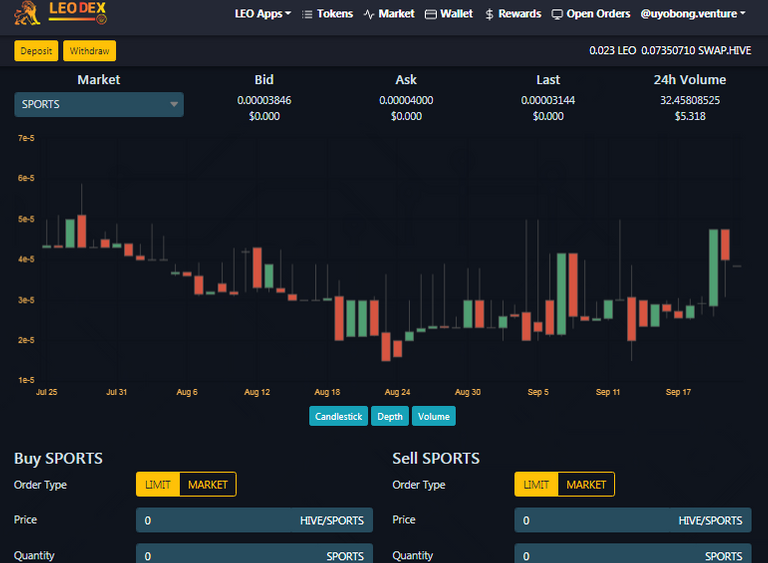 Can we get that much of SPORTS Token at a go?
It became crucial to look at what amount of SPORTS token is so far available for investors (sports teams and organizatiuon) who would seek to hold some tangible amount of the tokens in case they wish to build on the blockchain or just curate posts. I decided to head to SPORTS richlist to lookup the amount of tokens (in liquid form) held by individual users that could be purchased.
I'm aware that so many users have powered down their SPORTS token waiting for the right price to maximize the market. Other have already placed their orders in the market hoping that the odds would favour them sometimes in the future. A look at the SPORTS richlist would tell the many users who just have liquid tokens.

The liquid tokens so far ain't enough for Nigerian NPFL Teams.
Going by 50 million tokens as a minimum that a club would want to go for, sincerely, there's not that much mined SPORTS that could be sold. Asides the hundreds of millions SPORTS tokens held in @sportsprojects (liquid and stake), @sportspartners (stake), and @sportspromo (stake) accounts respectively which I believe is for development and marketing purposes, **there are only 226 accounts that are holding over 100,000 SPORTS tokens in liquid form. These tokens only amount to 133,094,156.50 which is less than 10,000 HIVE at 0.00007 HIVE per SPORTS.
From the above, it is imperative that if huge investors like the sports team onboard Hive and subsequently seek to hold stakes of SPORTS tokens, there ain't enough tokens sufficient for the volumes they would like to amass. That would mean a hike in price to the highs of $0.01 per SPORTS token. This would likely in the next few months. How prepared are you?
There's much more that Hive's second layer has to offer to early adopters. Learn from LEO token. Users bought into LEO when it wasn't worth up to one cent and today we're seeing LEO bulling towards $0.2. I'll keep spreading the opportunities available. Take a decision and smile in the near future.
I'm the Hive Token Curapreneur!
Posted Using LeoFinance Beta