My Hive Goals - Adding to the Stakes in bits
Hurrah! it's the beginning of another week in July and it's a good time to check how smooth the journey towards actualizing #myhivegoals is. The goals set for this month were quite high owing to the fact that I just resumed content creation. However, I understand that our goals must be that big to make us engage our gears to work harder towards achieving them. While some of the Hive token goals would be hit from curation and authors rewards, others would require an outright purchase in the market. Whichever option avails, it's for the sake of the future and we're intentional about it.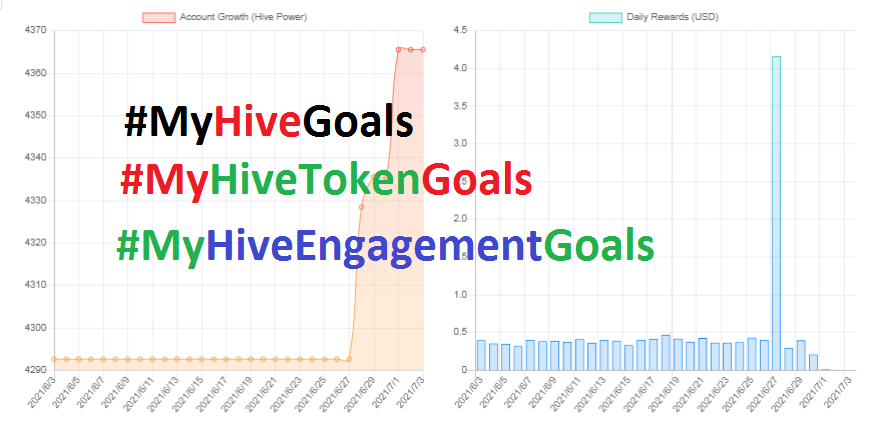 At this point (4 days to mid month report), we are gradually moving closer to the month's target for HIVE and Hive token stakes and holdings. Below are the level of achievement with respect to the July's goals:
HIVE (87.8%)
LEO (90.7%)
SPORTS (96.8%)
POB (14.2%)
CTP (79%)
LIST (84.1%)
CUB, LBI, CL, INDEX, CTPSB (9%)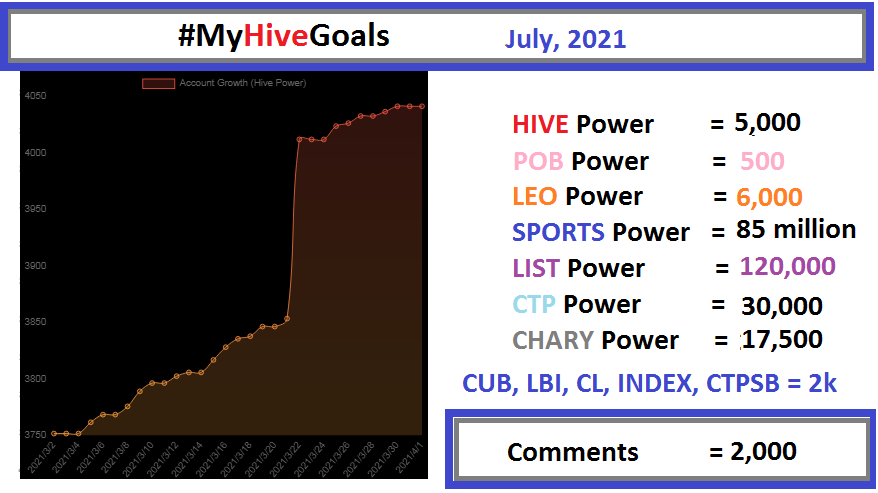 It is very obvious that all the goals would be achieved by the end of the month and this can only serve as more motivation to aim for something bigger in the next run. Glad that the market is presently on the low side and I hope it remains that way for a little more weeks to help me fill my bags.
On engagement, I've hit 15% of the month's target and I'm hopeful that it can be achieved at the end of the month. The consistency is built over time and soon, we'll get to the level we've been riding in the past months.
Adding to the Stakes in Bits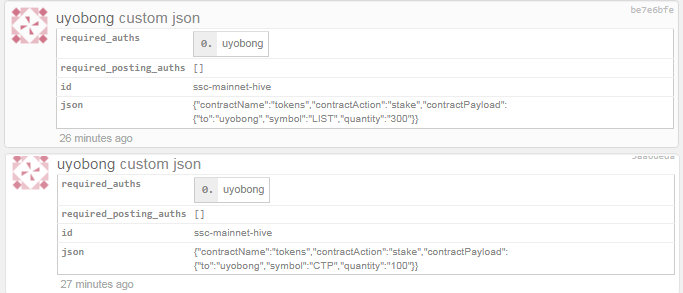 I've always stood for the "drops" investment strategy. This helps be build empires but with a near insignificant effort and it also helps to cushion the risks. Today, I decided to add more LEO (21), CTP (100 and LIST (300) to my stakes. These tokens pay out as 100% liquid and must be consciously powered up to meet the target.
Posted Using LeoFinance Beta
---
---