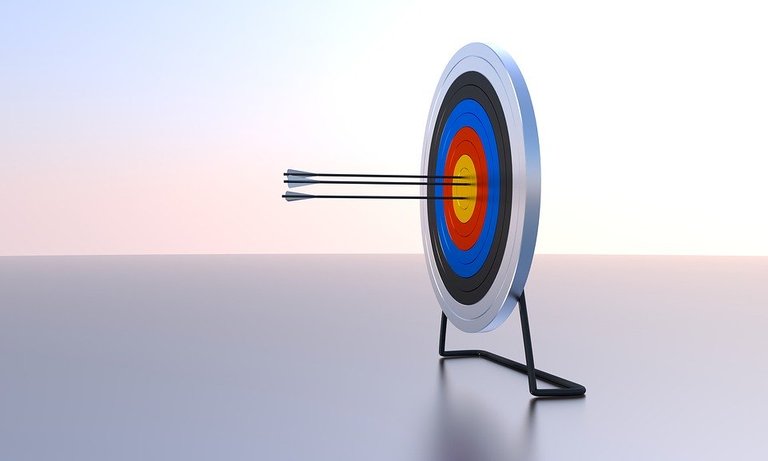 source
It's exciting to make my first post 3 days into Hive's second year. The anniversary rounded into the weekends, the busy days of my life and I had to postpone the celebration on my end into this new week. While I try to figure how to make it look big, I decided to look-up my staking goals for the Month of March as I start-up a new working week. I hope I'll have an unbroken run this week so as to level up my engagement goal.
There's nothing as sweet in the journey of success, each time we're able to hit our goals, whether on a short or long term basis. I feel so happy to have hit my Hive goals for two tokens three weeks into the journey in March, 2021. That should have been used to mark my celebration for Hive's first anniversary but, in anycase, there are no regrets. Hitting my staking goals for 2 out of the 6 cryptos that has been in my rader for the month of march 2021 is amazing.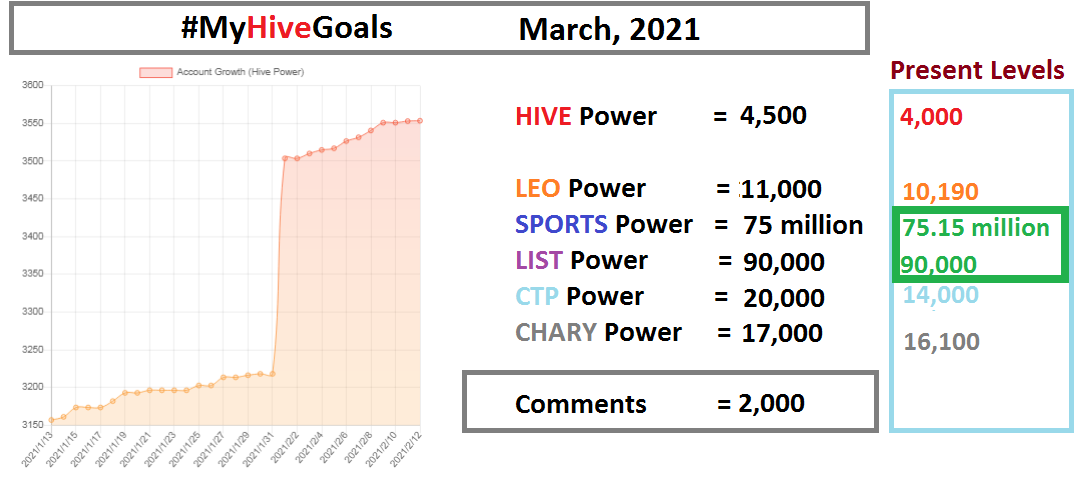 Looking first at HIVE, I am 88% into achieving my Hive Power Milestone, however, owing to what it represents, I am sure of surpassing that mark by April 1 so as to position myself for future airdrops and many wealth boosters coming. Hitting the 4k HP today is epic and it further heightens my hope that soon, I could give an upvote worth $1 with HIVE rewards. This is just 10% from a 40k Stake and 1% from a 400k Stake, both milestones which are possible to hit in the near future.
It's also very exciting to have been able to start a regular staking of LEO. Adding 19.2 LEO to my stake today was awesome, I hope to stay consistent on that till the next milestone of 11k to 20k LEO Power is reached. I cannot afford to earn less "free" tokens in the next LeoFinance claimdrops. Though the growth looks slow, but, we'll gently rise through to the top.
It's been a big day for my SPORTS and LIST holdings having hit the goal for March 2021 already. One could not be less happier to hold 75 million SPORTS in stake and still going foe more at a time many are dumping their SPORTS to take advantage of the Hive bull. Soon after the coming Hive bull, we'll be having a pomp of Hive-tokens and SPORTS would definitely be heading towards $0.0002 price value at that ride.
For LIST, I am so excited to sit at top 3 stake with 90k LIST Power. Still not contented till I reach 200k LIST Power, then, I might probably retire as LIST would have been worth 25 cent by then. Never looking down on the potential that an ecommerce powering community on Hive can carry in the near future. Things would turn out much clearer.
I am so happy to be taking a smooth ride with my CTPO stakes. Thanks to all who dumped in the past week to make my goal of 20k to 50k stake realizable in the near term. At this point, staying with 14k CTP is awesome and it'll so play out true value when CTP restarts its journey towards price parity with HIVE in the coming months. @jongolson is doing great stuffs and the community can only grow bigger. With a few hundreds of tokens, reaching 17k CHARY stake would be tangible. Some big stuffs are loading in the aspect of charity and CHARY would power it.


source
Looking back to the tangible growth so far in March, 2021, I can say that setting goals makes it easier to grow along. Each time you look up to see the goals set, then the motivation to have them accomplished will be built. The future is getting clearer and we'll soon hit the big figures.
Posted Using LeoFinance Beta