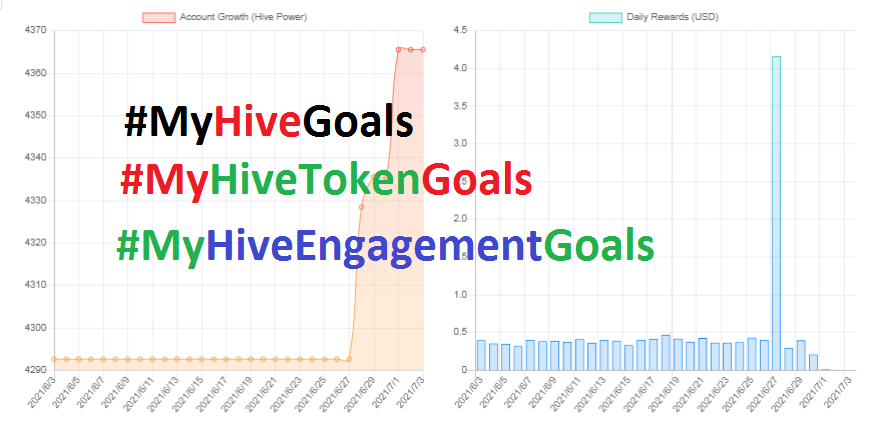 Yeah, the energy is perfectly built in the inside and I'm already pomped for the second half of 2021. My resolves are not just mere wishes but goals. I'vs started receiving inspiration (content titles) from almost every activity or thing I see. Yesterday, after dinner, I was served chilled water and just then, I requested for my phone to take some shots. The young man who was with me questioned what I'm using the picture for and I responded "Hive Post". He was curious to know how the post would look like and my response was a proposed post title "Take a Chill".
Our conversation continued and I was excited to share thoughts on a few contents that could be built with the picture and the title. For me, my posts are simple thoughts and muse from nature and my life experiences. I draw wisdom and lessons from there and they've served for many years now. For real, our lives are defined by our thoughts and they are readable from our words. Writing has never really been a stressful thing, as long as we are opened for the inspiration that always abound.
Now to the onus of this post. We're already three days into July and if goals are not set, the journey may turnout to be aimless. I've always told myself that I can't be an employee. This is one of the reasons that Hive became appealing. There's the creative seed in every human and we all have all it takes to create what we need. Yes, if the burden can be incubated within you, then it can be achieved.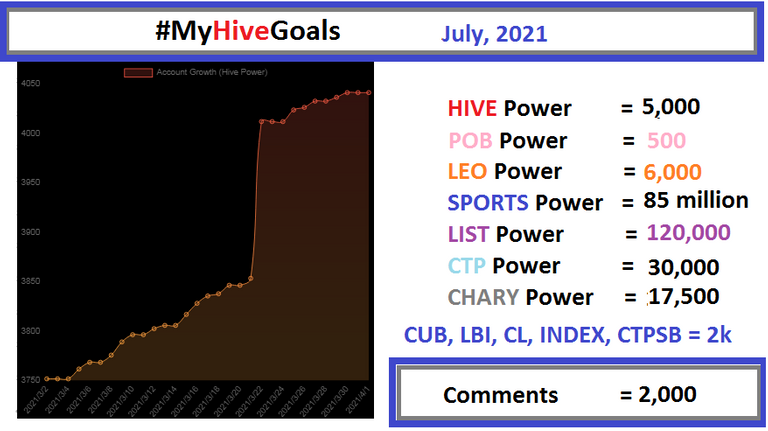 I want to be hard on myself as I re-start my Hiving journey so I can gather enough momentum to run through the remaining part of the year. First on my list is the need to hit 5k Hive Power by the end of July 2021. That requires that about 30 Hive Power must be added each day for the next 20 days. This would require a lot of engagement and perhaps some of the posts would have to be 100% powered up each day to hit that target sooner.
POB token of the Proof of brain community has become the newest add to my curation portfolio. Aiming for 500 POB Power in the first month would require earning at least 23 daily. I wish to hit 10k POB in the near future. Excited that the Proof of Bain community which supports general contents has been robustly growing in the last few months from its creation.
We never relent until 200 million SPORTS power is hit. SPORTS curation marked the beginning of our second layer curation on Hive and provided a confident basis for engaging other tribes on Hive as a curator. Adding at least 150k SPORTS to my stake on daily basis would help hit the target 85 million tokens by the month end.
I've not been pretty active within the Hivelist community to see the level of engagement and development, however, there'a a future for the LIST token as it powers commerce which cannot be ignored completely in the crypto sphere should mass adoption be achieved. 120k LIST Power would be a decent reach in the next few days.
The steady rise in my CTP Power was reduced when my engagement was reduced. It's time to up the game and ensure that the target personal 30k CTP Power. Mining LEN with my staked LENM has greatly helped to maintain a good count of my CTP Power rented from the Len shop. Still hopeful that the whitepaper for CTP would come true. Kudos to @Jongolson for a huge work thus far.
I can't afford to miss the dividends accrued to farming CUB, and holding LBI, CL, INDEX, CTPSB and other dividend tokens. A count of all these tokens should break out beyond 2,000 tokens.
On engagement, I'm aiming at making at least 60 comments daily that would amount to 2,000 comments at the end of the month. I see that very possible as today has a record of over 40 comments already and I still have some time more to engage more. I'll do my best to engage all the possible frontends I curate - LeoFinance, ProofOfbrain, Sportstalk, ctptalk, and Hivelist.
This second half of the year can only get better and it wouldn't be bad to recover the months that were lost. The journey has begun and I'm already in my third day. I can achieve this goals as long as I receive the usual supports from y'all.
let's make it happen!
Posted Using LeoFinance Beta