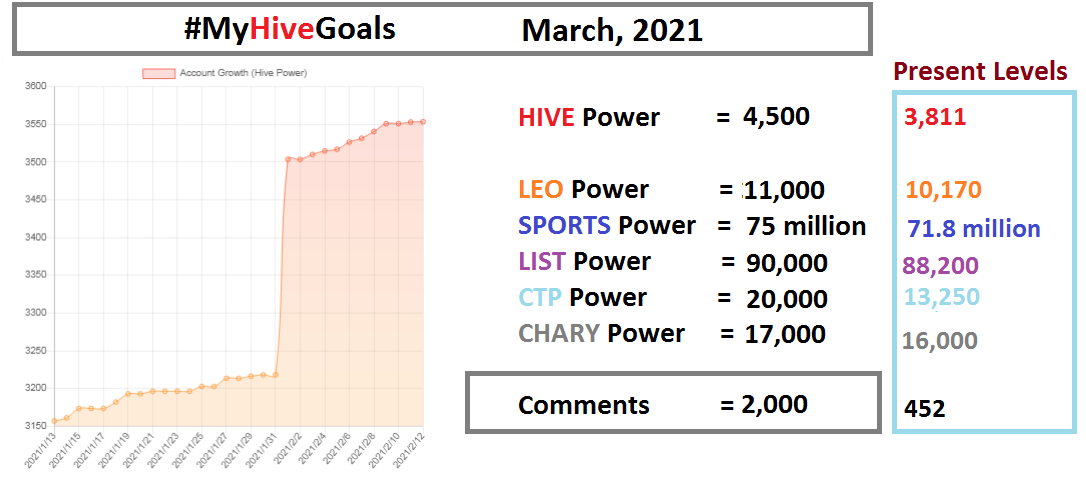 Excited! it's another Monday and its cool we start it off with making a review of the last financial week with the goal of taking some profits, reinvesting and adding new portfolio to our wealth bags. If you ask me, it's cryptocurrencies all the way. This post was supposed to have come yesterday, but for my impactful busy Sunday schedules.
Looking up my Hive wealth bags, I am excited to see tangible growth each passing day and it shows that the journey to financial freedom gets nearer by the day. Many ignorant folks around have correlated Christianity to poverty and I'll prove them wrong each step of the way. I am a Christ follower and seeking His mind each passing day grants me access to wisdom that helps me create wealth. The essence of the wealth is for kingdom advancement and human development. That is why capacity building and charity are an integral part of my wealth goals.
Last week was a BIG week for the Hive blockchain with the launch of CubFinance and Liotes projects on the same day. 5 days counting now, it's amazing to see how the new launches is beginning in more users to Hive as well as sparking more investment consciousness on existing users. With the more airdrops received each passing day, many are coming to the understanding of the need for long term mindset when it comes to crypto investment. The "power up" feature on Hive allows all users by default to look into the future.
Soon, I'll make a tally of the "free" wealth I have accumulated due to powering up my Hive and Hive tokens. We are presently in the ground of things, when we finally approach the future, we'll see hoe much these tiny power-ups of today would amount to. At the end of today, I will be able to add more stakes to my HIVE and Hive tokens. meanwhile, I am excited to see that there has been a remarkable growth in my powered-up cryptos from what I had last Monday. Being a mid-month review, the value so far added to my investment bag in the last 15 days has been incredible.
Looking at the values earlier proposed for March, I'm gradually reaching closer to the green line for the all the cryptos in my Hive investment portfolios. I can say that in the last two weeks over $500 has been added to the investment bags and still counting. Some tokens like SPORTS and CTP are receiving at least $10 daily powerups. With the way LEO is going, I'll be adding LEO to the list of $10 per day investment.
My engagement has suffered in the last two weeks but I know how to make it up. 2k comments for the Month of March is my target and I'll stop at nothing to reach that milestone. In the next 7 days, I would have successfully, reached my goals for SPORTS, LIST, CHARY and the next 10 days, CTP, LEO and HIVGE.
Meanwhile I'm still considering whether to add CUB to my Hive Goals. The growth has been awesome from a free gift of 48 CUBS. My future financial goals gets nearly achievable each passing day with Hive power ups.
Thanks to @Jongolson and @ph1102 for inspiring me to join #MyHiveGoals,


gif by @doze
Posted Using LeoFinance Beta