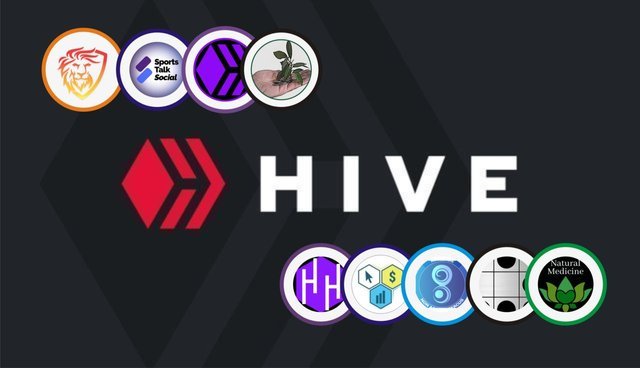 Today marks the end of August 2020 and it's important I looked back to see how well my investment went on Hive. I'm all in on Hive and my area of investment concentration has been with the Hive tokens. Some days ago, I had penned this post titled "HIVE's Second Layer, My preferred Investment Level" where I declared my doggedness to stick with the second layer tokens on the Hive blockchain. I'm one person who have come to believe emphatically that communities/tribes are the future drivers of Hive.
So far while we await the Smart Media Tokens (SMTs), Hive listed tokens on Hive-engine as well as LeoDex has served as a test case for the long awaited SMTs. I'm glad that I've been a part of a few Hive tokens which have experienced some tangible growth over the months of its existence. Investing in the tokens get so interesting each time I remember that one can carry out multiple forms of activities with earnings with the second layer tokens just as with HIVE on the main chain. Activities like staking, delegating, trading and many more are some of those features.
Curation with Hive tokens became my drive for investing in the tokens when I realised that we are yet to hit the actual true value of the Hive tokens. This is so because I can stake the tokens, earn some daily curation rewards while helping fixing the token for a future better price. Just this evening, I got a very exciting news from the LeoFinance community which shows how possible Hive tokens can participate in the present day DeFi game. This opens our eyes to much more expectations and awesome usecases for the Hive tokens in the future.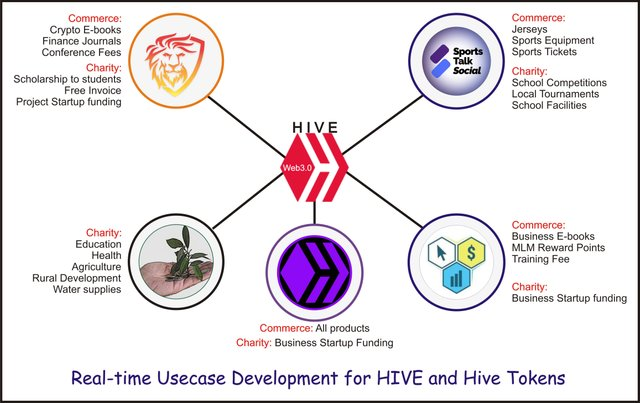 I'm not losing sight to what I intend to do with the Hive tokens I am hodling which will add value to the tokens, serve as marketing for the community and also help reach put to humanity to rouse more interests for cryptocurrencies. Commerce, charity and start-up development are my major drive as pictured in the above infographic.
As we break into a new month, I wish to step up my investment game with the Hive tokens and would also put more effort to regular curation with Hive tokens. It is therefore necessary to keep a track of my stakes as of today, in order to help me track my growth via @uyobong.venture and @uyobong.sports accounts in the coming month. I wish to build a solid homograghs that would guide and motivate new investors to buy into the Hive tokens.
Below is a screenshot from LeoDex showing the staked and liquid balances for the major Hive tokens which I invest in - LEO, SPORTS, HUSTLER, CHARY, LIST, CTP, LOTUS, PAL, NEOXAG.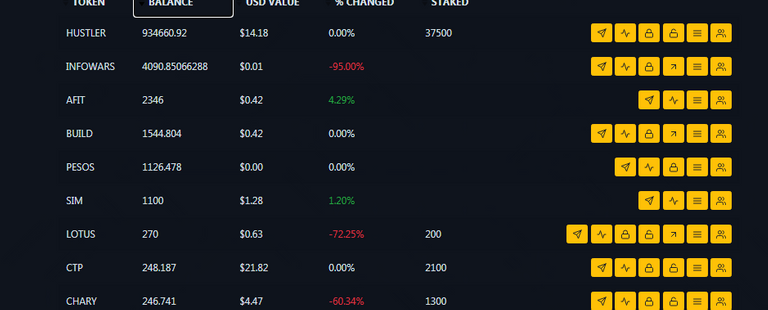 Investing into the tokens as a curation token and as holdable token has been profitable so far and I call them a "risk free investment". I increase my investment value on a little but step-wise amounts. My grand goal is to take the top 10 rich-list spots for each token. I wouldn't tell how soon that can be but I am resolute with the vision.
I am believing that in September, I would be able to attain at least 30% more of the present stake/liquid balances of the tokens.
The tokens LEO, SPORTS, HUSTLER, CHARY, LIST, CTP, LOTUS, PAL, NEOXAG can be purchased from Leo Dex or Hive-engine using HIVE.
A Brief about the Hive communities I engage and curate
LEO token powers the cryptocurrency and finance community on Hive blockchain and posts are rewarded from the LeoFinance community
CTP token powers affiliate marketing and entrepreneurs' community on Hive blockchain and posts are rewarded from the CTP community

LIST token powers the e-commerce community on Hive blockchain and posts are rewarded from the Hivelist community

HUSTLER token powers eCommerce sites, such as HiveSwag.io and HiveBay.io marketplace (coming soon).
I am a Hive Token Entrepreneur!
Posted Using LeoFinance