Pitch your #HiveImpact, #CryptoImpact Project and Get Support from @HiveAid || HIVE, LEO, SPORTS, CHARY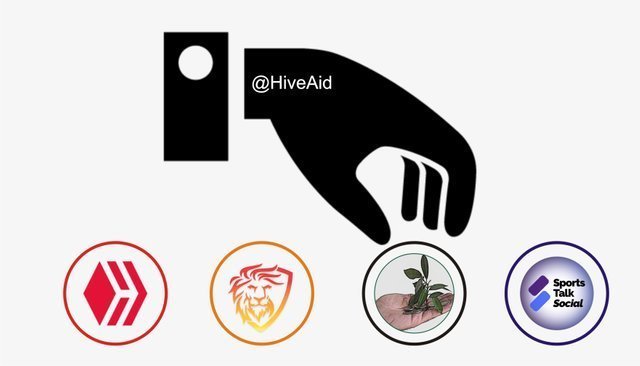 The creation of @HIVEAID is to empower and support that are aimed at using blockchain technologies and Cryptocurrencies to reach out to humanity. It could take forms ranging from giving financial aid, educational aid, environmental protection, offering Blockchain education, or any other tangible project that would impact humanity and leave a a good legacy in favour of blockchain technology/cryptocurrency.
This is aimed at helping the masses, and particularly those at the grassroots to see the need to adopt blockchain and cryptocurrency. With this, we will be able to expose the potential utility of blockchain and cryptocurrency to humanity's good.
While there is a tangible build on the background, I wish to begin to put the curation capacities I have built with HIVE, LEO, SPORTS and CHARY to begin to reward and support awesome initiatives that are geared at making the common man feel the impact of blockchain technology and cryptocurrency.
---
"I stood on the shoulders of others to see far, it's time I lend my shoulders for others to stand" - @Uyobong
---
So far, I have been able to build some solid curation capacities with LEO, SPORTS and CHARY tokens:
23,500 LEO in stake giving out 5.6 LEO per upvote in full upvote (worth $0.25) - see here
16 Million SPORTS in stake, giving out 12,000 SPORTS in full upvote (worth $0.092)- see here
NEW ADDITION: 2500 CHARY in stake, giving out 75 CHARY in full upvote (worth $0.18) - see here
Feel free to head to Hive-engine or LeoDex to purchase and stake LEO, SPORTS and CHARY tokens.
---
I will be channeling my energy and cryptocurrency earnings to reach out to humanity. I want to have impact on lives in schools, communities, hospitals and many more. So help me God!
In simple terms, a project pitch is the ability to talk to a prospective supporter and persuade them to work with you. In pitching that #HiveImpact project (which should be a Hive post), be careful to:
Introduce your story idea and define your angle.
Explain why your idea is timely, unique, important, and/or of why @HiveAid should support you.
Estimate a deadline for your projects.
Tell how your project would help to onbaord the masses or the recipients to Hive blockchain.
Include $hiveaid as one of your first 5 tags.
Include #leofinance or publish via https://leofinance.io/ if you require extra 10% LEO support.
Include #sportstalk if it's a sports related project and you require SPORTS support.
Include #chary in all such charity project to earn CHARY.
This is my little way of giving back to my world and helping to build this system that has been of a great deal of blessing to me financially.
I am hopeful that the great Hive users with whale stakes of HIVE, LEO, SPORTS, and CHARY will support this initiative.
Posted Using LeoFinance
---
---