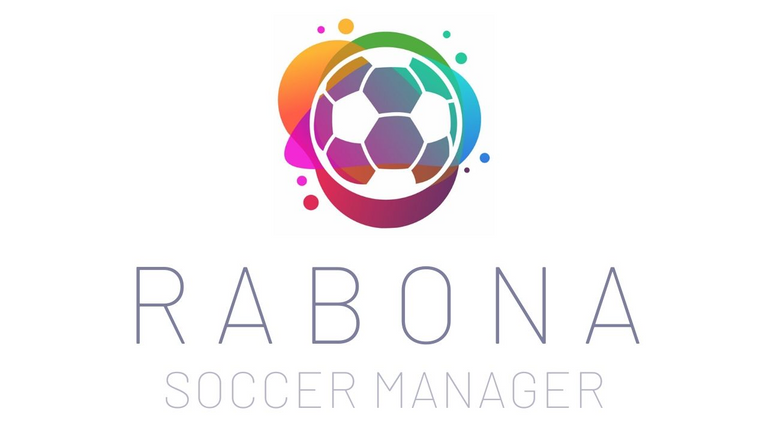 I've made series of post in anticipation of the launch of Rabona game. This was the last which updated the beta launch date of the game on the Hive blockchain. Today is September 25 and Rabona is finally live!
This week has been a great one for the Hive blockchain. Two days ago was the launch of wLEO on the ETH blockchain, the first cross-chain token on the Hive blockchain. Within the last two days, remarkable growth has been reached with a latest listing on blockfolio. Two days after wLEO lauhc, we have Rabona beta. Thumbs up to @Rondras and @oliverschmid for the great work they've put in so far.
Rabona is a manager game, which means it is part of the fun to invest and earn, but also to have recurring expenses. These expenses include for example player salaries. You cannot simply buy a great player and then use it for free forever - you will incur salary costs for every player and the salary will most likely be significantly higher for a top player then for an average Joe.
The beta phase of the game is priced at $5 which is presently 31.867 HIVE. That's a 50% discount price for the beta testers of the game. Every beta tester must pay the $5 before being granted access to the game. It's better to pay $5 now than pay $10 later.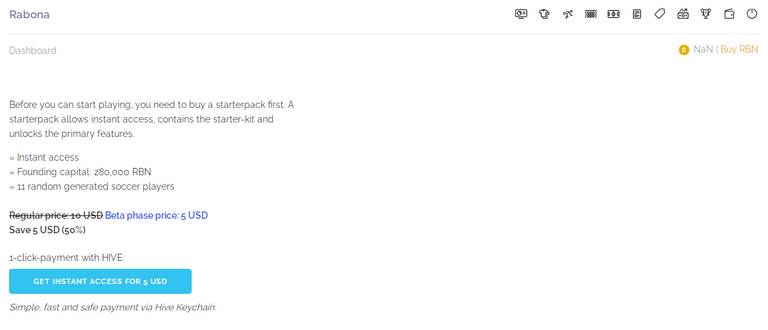 On completing my payment, I've been credited with 305,000 RBN and with access to begin the sports team management task. Rabona is built in a way that allows for referral with rewards. There is a promise of 25,000 RBN for the referrer and the referred. Thus, there is no loss in using my referral link to sign-up to the game - a win-win approach to referral system.
I'm in and a certified beta tester of the Rabona. Can't yet track what number I was in the process but I'm expecting a huge surge of users trying out the game as it promises to be an awesome experience.
Lo! I landed the welcome page where some more depths of information about the game is shared. The game allows for an all-round management of teams and then auto-setting them to join a league. There are also several earning options available which makes it accommodating to many users out there.
Already, there are about 14 tasks that I'm expected to undertake immediately that would afford me to earn as much as 247,000 RBN. That's great for a start.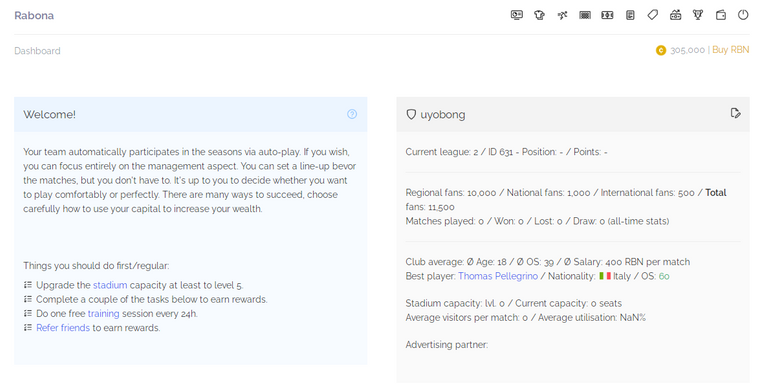 Below are a few actions that my registration of $5 affords me to do:
The ability to participate in seasons via auto-play has been unlocked
The ability to buy and sell players on the market has been unlocked
The ability to scout new players has been unlocked
11 players have been assigned
Founding capital has been transferred
It is n ow time to deploy my managerial skills to the best of its mix to enhance my success in the season. The RBN token would be spend and earned depending on the decisions taken by the manager. I hope you wish me well in the journey. This would be the first game I'm giving all in on the Hive blockchain and will get more users to join.
The match fixtures and league table is yet to be set. Expecting some more updates in the coming days.
Read the disclaimer
It is important to note that Rabona game isn't a ponzi or get-rich-quick scheme on Hive. It's not a dice slot. Much expertise and diligence is expected for one to reach success. Read the disclaimer message below.
This is a game - not an investment. Yes, you can earn money if you play it wisely - but this is not the way you should think about it. Consider it as what it is: A game, for which you are willing to pay a small amount of money. You might choose to buy the wrong players, there might be bugs, there might be hacks, the rules of the game might be changed. If you come up with any problems in playing the game - just let us know.
Posted Using LeoFinance Beta