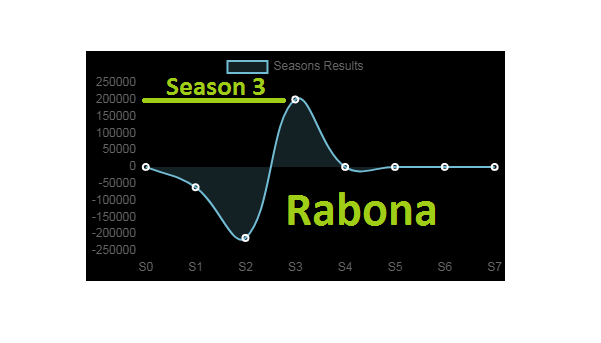 I can't be less happier to complete my third season on Rabona game with a positive RBN balance. On expanding my team's facility and income sources, the Season's expenditure finally caps at almost half the revenue generated and that means a 50% profit. Cumulatively, I'm still lagging with about 80,000 RBN to break-even. Season 3 started out on a good note and the predictions at the beginning came out true.
The first and second of playing Rabona game ended in deficit balances -60,586 and -211,590 respectively and I almost got discouraged. However, that I didn't recover my $10 investment, I needed to look-out for ways to make that happen. My match performances in season 2 got better than 1 and that predicted that my season 3 could be better. Certainly, it is and my profit/loss curve starts growing above the ZERO line.
I started Rabona game with an initial $5 investment and later added another $5 which afforded me 775 RBN plus 500 RBN tokens. A total of 1275 RBN has been purchased to run the game. Being able to run all the in-game expenses and finally having a balance of 200,972 RBN tokens was fun and challenging. 200k RBN is worth about 14 HIVE ($2.1). That's about 20% of my initial investment.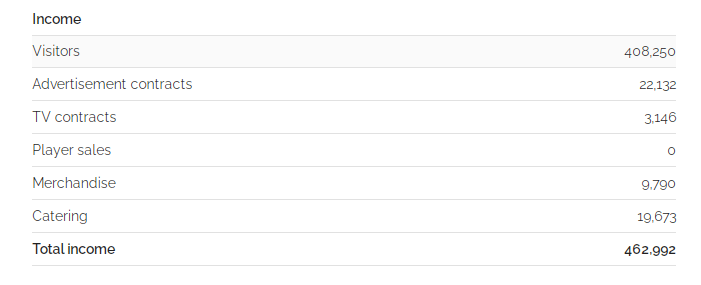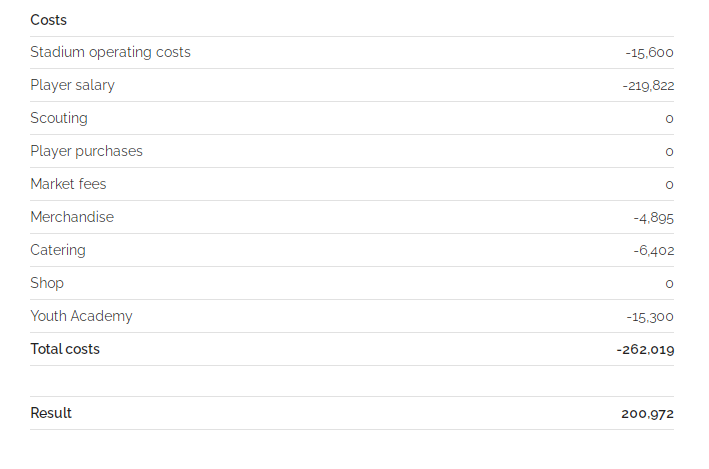 I've learnt a couple of lessons during the just concluded seasons and I think I'm well braced to confront Season 4 that would be unfolding in just few hours. From my experience, there are several pre-season activities that should be carried out by a team manager before the leagues start. This is crucial for a successful management career.
The Hive blockchain has been an embodiment of innovations. Rabona is one of such with a very cognitive tasks given out to players. Good football (soccer) knowledge as well as a "degree" in Financial Management is needed to draw some profit from Rabona game.
Like I buttressed in my last update, capacity building is crucial. One has to build his asset base against liabilities. With a good understanding of financial management, an average team manager would close the seasons with lots of bags.
Rabona is a massive multiplayer online soccer management game creatred by @Rondras. Decide how to build and develop your team, take on the role of the head coach of your team, and manage the financials of your club. Lead your club to the top of the league and become the champion!
I have sen some tangible development on the part of the Rabona team concerning the game in the past three weeks of my engagement, however, there's need for more to be done. Again, I pen some suggestions:
Allow for payment of extra training with RBN tokens,
Integrate a cash-out option to give way for more investors to come in;
Give RBN rewards to top teams and top goal scorers;
Collaborate with other Hive communities maybe for maybe game update curation;
Publish frequent community reports to engage players with your team;
Drop comments on posts you curate to show that you actually read suggestions as this.
Please to use my referral link - https://rabona.io?ref=uyobong to register for the next season so you can earn 25,000 RBN tokens.
Posted Using LeoFinance Beta