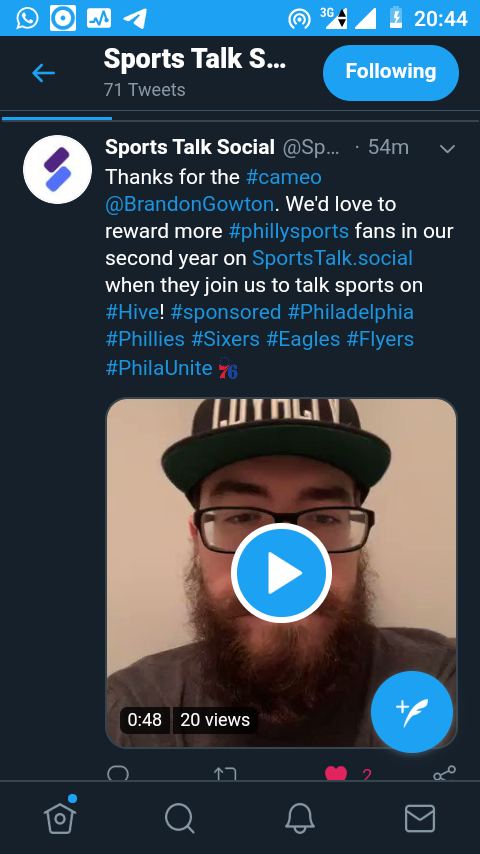 Truth remains that communication is the best from of motivating investors on a given project. The @Sportstalkscoial community built on the HIVE blockchain to support sports content is one community that do not enjoy frequent updates from the community lead. However, yesterday marked a great re-start of community engagement.
After watching this video on Twitter, I knew that there's something great popping up around the community and it would be exciting to see over a 1,000% of SPORTS in the coming days. In a statement made in the community update, there is some push in sclaing the marketing of the community and token outside of HIVE.
We've also started doing a little outside promotion to bring more awareness to the general sports fan that Sports Talk can be a great place to share their thoughts on events. As a part of this new push we reached out to @brandongowton from Bleeding Green Nation to record a cameo to help us promote SportsTalkSocial and Hive in the Philadelphia market. He agreed and now we've sent out the following tweet to help bring more people to Hive.
Against my thoughts, SPORTS Token has maintained a solid market value and growth over the past one month and I am seeing some supports for anther bullish run. Some Hive Investors are just coming to the realization of the huge value around the SPORTS token and are already taking advantage of the present dip.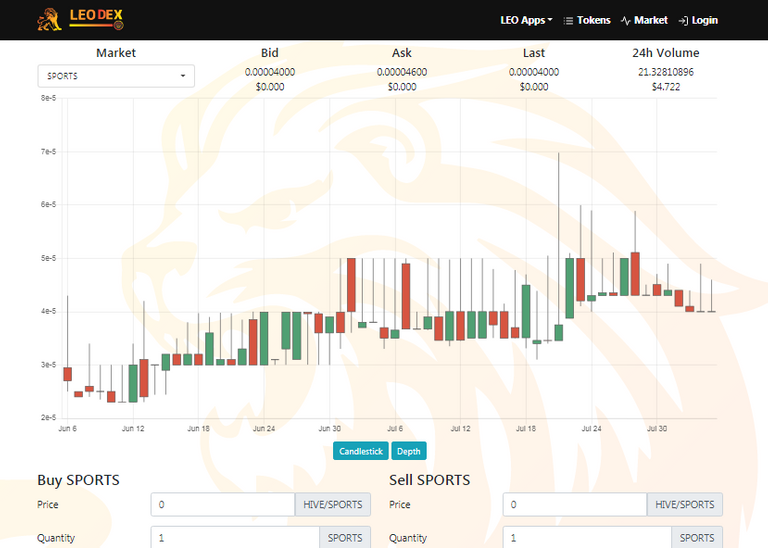 Holding close to 24 million of the token in stake is quite an encouraging stride to join forces to market the community for new investors to join us. It will shock many to wake and discover SPORTS worth $0.001 some day in the near future when some awesome real use-case that's on build pops up.
I am very deliberate to seeing HIVE and Hive tokens utilized in everyday transaction by non-crypto savvy people. This will be the beginning of mass adoption. As at the time of penning this post, SPORTS is only worth $0.00000884 and holding 50 million of the tokens would be around $500. That's quite cheap when we look at the near future when sports activities would recuperate after the corona pandemic finally sheds away.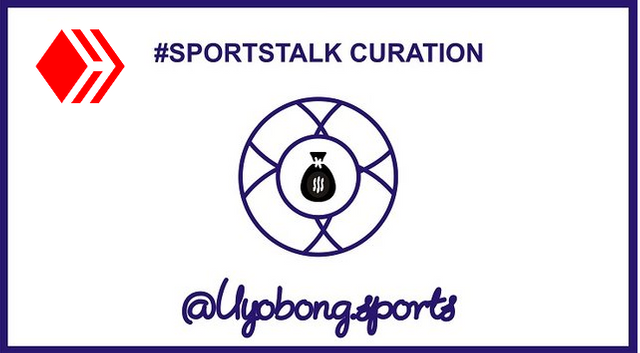 With the current development, there's some push to stake more SPORTS token in lieu of the coming pomp. SPORTS can be purchased on Leodex or Hive-engine. It's safer to accumulate the tokens now that we're yet to have the league teams adopt SPORTS as their fan token.
Gradually, we can traction some attention for Hive tokens and we'll see some more value add for HIVE. Creating tangible use-cases around the communities is key to reaching this goal.

Posted Using LeoFinance