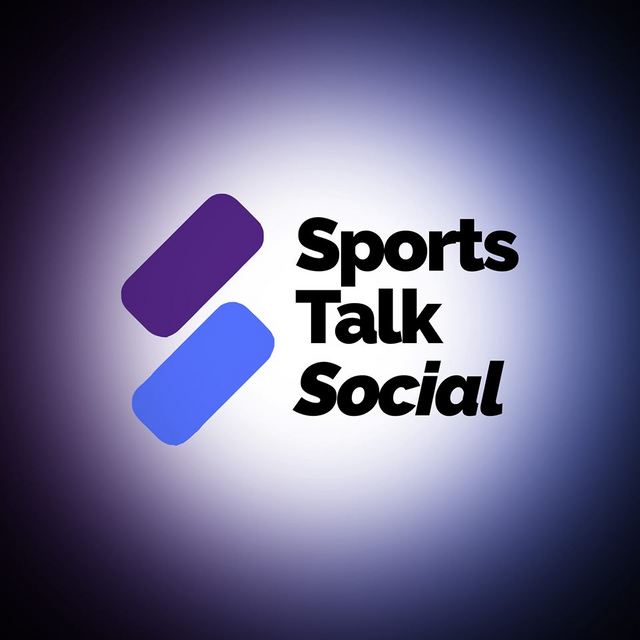 Some weeks back, @Trumpman championed a campaign for leofinance users to write about their "shitty" investment they made. All was pointing to the fact that some investment may bring on tears when the invested sum gets lost. In the past one year of Steem-engine/Hive-engine tokens existence, there are many tokens that surfaced with a great promises which spurred excitement on their prospective investors. I refuse to see SPORTS token as one of such.
Funny enough, every token that comes in newly is sold costly at the inception. Investors buy in trust hoping that the lead team of the issuing community will live up to expectations of ensuring that investors trust is not marred. Sometimes, the most dreaded thing happens. I know many thong contribute from greed and unfaithfulness of the team lead to poor business strategy, poor marketing and lack of utility.
It must be understood that cryptocurrency at first is a volatile investment option since most are not backed with any tangible product. This means that the prices would only fluctuate with FUD. Just now, I remember that every business comes with a call for risk/trust on the part of the investors.
The @SPortstalksocial community lad by @Patrickulrich is one of the awesome communities on Hive blockchain. Back then on Steem, it was one of the most engaging communities as their token -SPORTS was (and still is) used to reward posts from two dapps - https://www.sportstalksocial.com/ and http://actifit.io/. Many users were given to creating posts on those two dapps til when the referees where put on to cleanse the system. Some users thought their checks were at the extreme thereby putting investments at risks of delivering returns.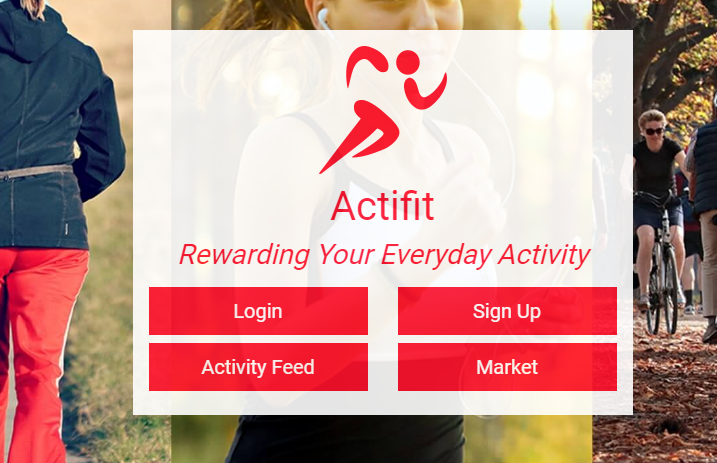 After reading this post by @sportstalksocial few days ago, I was encouraged that at last the community is regaining some interest from its founders and there is the likelihood that activities would be revived to bring in new creators and investors. Indeed, the activities on both Sportstalksocial and Actifit Dapps are increasing according to Hivedapps. The below screenshot shows to hive numbers in daily usage of the dapps.

As i have been agitating in the past few weeks, SPORTS token issued by the Sportstalksocial community is one Hive token that has a huge prospect. I imagine having five reknown sports organizations adopt the token as their fan token to reward their fans and supporters, then we'll be seeing the token worth over $0.001. I have made personal calls to some clubs and anticipating positive responses, but O thing the lead teams would drive some more energy on this regard.
Sad that the SPORTS token value gets dipping by the day with just 6 buy orders which can be filled y just one whale token hodler who just wants to cash out his investment. Dumping the token at that rate would be very unprofitable.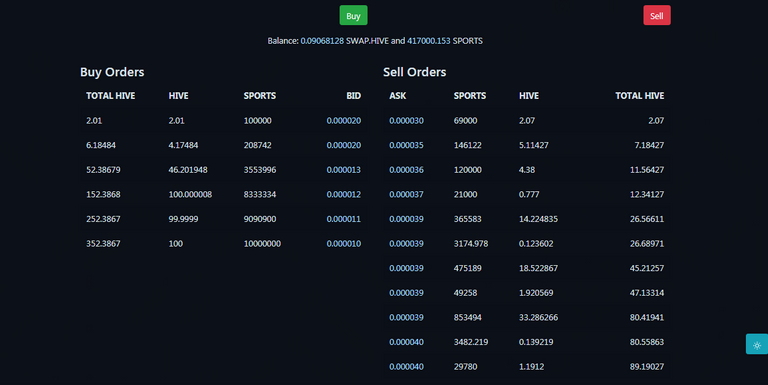 SPORTS token presently stays around 0.00002 HIVE and this actually was the opening price when the token was moved from steem to Hive bockchain. I am attributing the dip to the bullish nature of HIVE. I refuse to be pessimistic as I have some tangible investment in there which I am not willing to cashout at the interim.
I want to be a long term investor for SPORTS token aiming towards hodling, say 50 million tokens in stake. I am believing that someday, we'll have some sports team stay fully here on HIVE and in the community, adopting the token as their fan token.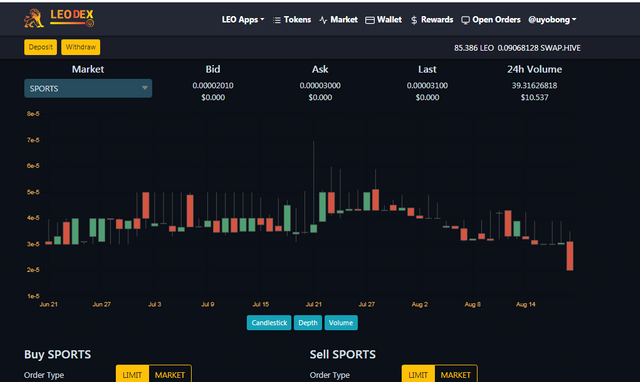 This present situation of the sports community is a concern for all because it has the potential of driving a huge social force to the Hive blockchain which would also serve the good of HIVE. But where do we go from this dilemma? It's not profitable to cashout and new investors are not yet buying in.
However, this is an awesome opportunity for some users to hold huge quantity of the token at a very cheap price. 50 million SPORTS can be ordered now at around 1,000 HIVE (that's less than $270) assuming an order is filled at 0.00002 HIVE rate.

What's the way out?
First, the truth is that the sportstalksocial community was not initially seen as a business community. Everything about it was supposed to be social-minded. This, I guess was the reason for the lack of growth and marketing strategy to lure in new investors.
All we need at this point is a rethink by the lead team to see that the social aspect of the sports community would be enhanced when "profitability" of investors' investment is held in mind.
I wish Patrickulrich would respond to this post and that we can do something now! I', mot yet giving up on SPORTS. So far, with 26 million tokens in stake, I still go for more.

If you have made a recent "quality" #sportstalk post of at least 200 words, drop the link in the comments section of this post and reblog the post for a huge upvote from my 26 million stake.
Please consider following @uyobong.sports to be able to see our upcoming give away.
You may also consider delegating SPORTS to @uyobong.sports to enjoy daily Curation.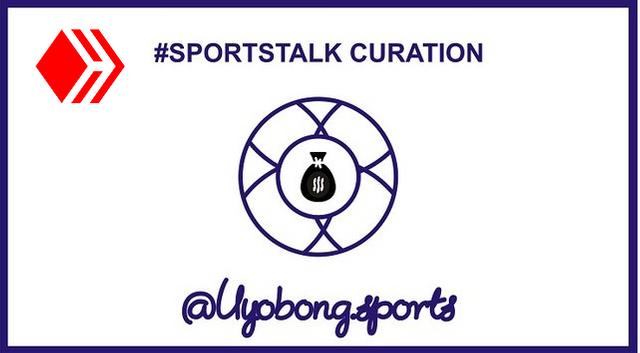 Posted Using LeoFinance