Time to Buy in as Hive Tokens Dip - SPORTS, LEO, LIST, LOTUS, UILD, CTP, HUSTLER, etc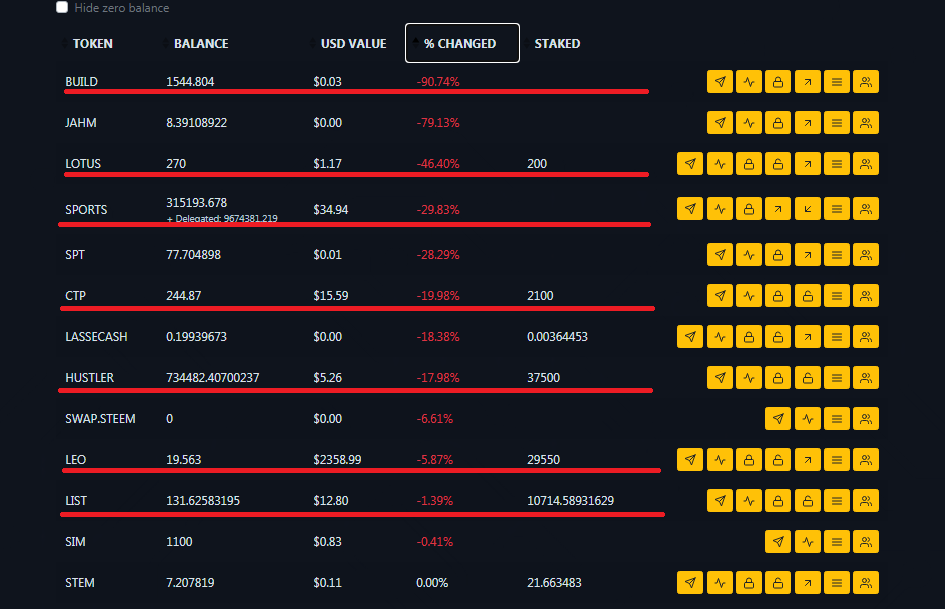 It is always the hopes of any investor that the prices of tokens in his portfolios wear the green looks always a s that is a sign of price appreciation with better ROI, however, when the prices remain green, it hinders the token from organic growth.
Organic growth happens when the price cycles of cryptocurrencies dip to allow new investors to buy in. When new investors come in, there would be a better circulation of tokens and that means a better health of the token for the future.
Yesterday, @ENCRYPT3DBR0K3R has been in the news for accumulating the much of 1 million Hive with 17 BTC while many were crying about the bearish reds of HIVE. We saw a user that tookm an advantage of the bear market to become a whale curator as all the tokens were powered up. THis shows the trust such users have in HIVE despite the concerns that are around presently.
New investors are on the lookout for a dipping momment and I think we have such ripe times with Hive tokens - SPORTS, LEO, LIST, LOTUS, UILD, CTP, HUSTLER, and others. Interestingly, some of the tokens are in my curation portfolio.
Taking advantage of the bear market reduces the anxiety of future dips when an investor buys in. We know the volatility of cryptocurrencies, this is why the entry point is very crucial.
Even the Giant LEO dips...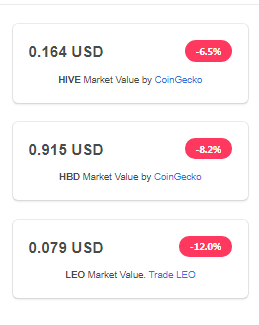 Our giant LEO is joining the league of dipping Hive tokens and this seems to be a healthy time for new investors to buy into the token. At 0.48500 HIVE per LEO, it's cheap enough to buy in. LEO is actually worth more than HIVE when we look at the supply and the amount in circulation. I'm predicting $1 in few weeks and $5 in the long term.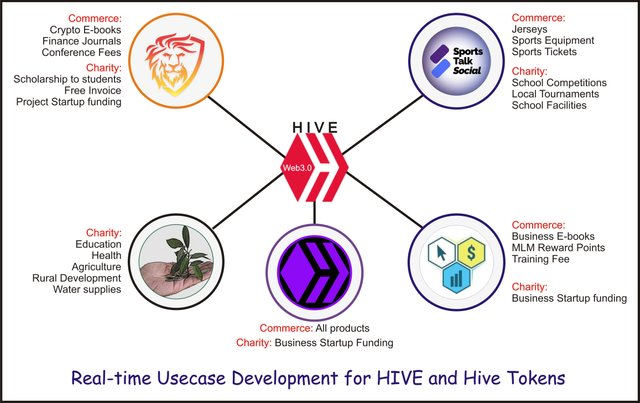 I'm taking advantage of the dip too because I'm beginning to think long term when it comes to Hive Tokens. The price moves of LEO has taught me great lessons and why dippins momments like this should be maximized. My intention is to be among the top 10 hodlers of all the Hive tokens I'm investing in. It would not e easy when the prices get costly, now is the right time.
A token such as SPORTS is almost worth nothing with its present 0.00002 HIVE price. One can easily haul 50 million SPORTS with less than $350. Imagine what such meagre investment would result into when SPORTS again approaches 0.001 HIVE, which it attained sometime earlier. That investment would have grown wings to $35,000.
Don't wait any longer before you see things green up.
I was lost in indecision some months ago when LEO was 0.03 HIVE per LEO. I had about 500 HIVE at my disposal which would have afforded me over 16,000 LEO tokens but I wished it got cheaper. I woke up the next day to struggle for LEO tokens at 0.08 HIVE per LEO. Over 100% pump.
Imagine that I had gotten that much tokens with a long term mind, that investment would have been worth 8,000 HIVE today. It's just four months when this happened.
For traders who already have some huge volumes of tokens, now may not be a very fiendly business experience but it's green for fresh and new investors who wish to buy in.
My interests are stuck with Hive tokens and I want to grow with them. They seem to me like Bitcoin as at 2009. In five, ten years from now, these tokens worth nothing could be worth more than today's bitcoin value.
Be among the early adopters, Be a long term Hive Token Entrepreneur.
Posted Using LeoFinance Beta
---
---