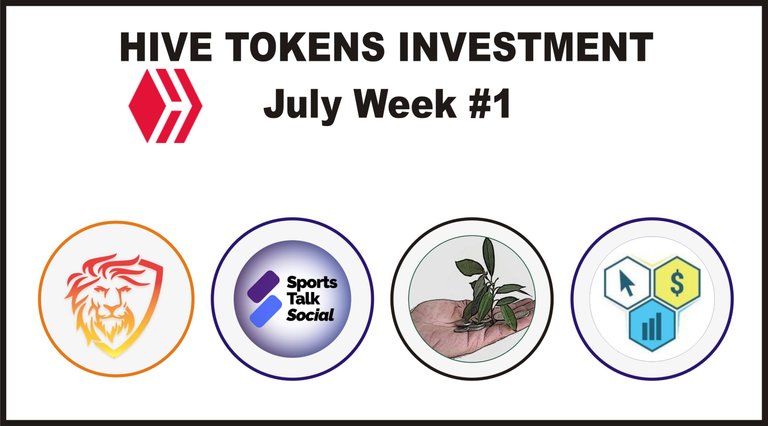 Setting targets for investment helps the investor to trade within safe zones of his assets. When a target is set, it helps the investor to be more consistent and deliberate in his investment actions. My growth in LEO stake was made possible due to a target stake. This informed me that I had to do something, no matter how small each week in order to move closer to my goal. Looking back at where I started about two months ago with LEO and the extent I've reached shows the power of goal-setting.
Earlier today, I penned a post stating the curation capacity benchmark for HIVE and Hive tokens as I begin my investments for the new month. It was quite very necessary so as to help me track how much I'll grow this month of July. I'm hopefully will soon embark on a full time curation on Hive and this will be after my experimentation is well brokered.

During the early hours of today, I have deposited about 40 HIVE (around $9) into Hive-engine wallet to enable me purchase Hive tokens. The tokens purchased would all be powered up for curation in the tribes.
I have decided to increase the tokens in my Hive-engine curation portfolio to four, viz:
These four tokens would be my target investment spots throughout the month of July and all are geared towards building a curation strength.
Tribes communities are the best thing that has happened to Hive and this is a preparation for Smart Media Tokens. Engaging the communities is the best way to grow and would help to increase more utility for HIVE as a token which is a base token for the transactions across all the communities. @Taskmaster4450 had tried to capture the essence of communities growth and how it will make HIVE robust as well enrich the people concerned.
When we look at what is on Hive, the first thing that jumps out is there are not a lot of users on the different platforms. This has led to a low price on those projects that do have tokens. The challenge is whether this will always be the case or not? Each project is responsible for trying to increase their user base. Those that are successful, will find themselves in strong position going forward. In turn, this could mean a great deal of money to those who established large positions. source
He added this in the comments section of the post that "...if they (new users) focus upon the tokens outside of HIVE, they could see their accounts grow even quicker as you are aware with your ascension on LEO."
Helping to build the individual communities that make up HIVE is crucial to growing HIVE. This is because each community should stand for a specific purpose as well as aim at a target audience and product and spreading the communities would help a prospective user choose his supposed interest/strength area. Not everyone would love to talk about finance as LeoFinance supports, but such may love sports and then SportsTalkSocial becomes an option.
I am interested in building young people in my locality with skills and educating them about blockchain technology/cryptocurrencies. I do not wish to force them into where their passion is not supported. Spreading my investment reaches among the communities would be helpful to offer an array of choices.
That being said, as we launch into July, I hope to be able to reach the following targets in terms of token purchase/earnings which would be channeled for curation activities.
---
| Token | Current Stake | Expected Total Stake (month end) | Proposed Weekly contribution |
| --- | --- | --- | --- |
| LEO | 24,101 | 30,000 | 1,500 |
| SPORTS | 17,000,000 | 25,000,000 | 2,000,000 |
| CHARY | 4,000 | 10,000 | 1,500 |
| CTP | 100 | 2,000 | 500 |
---
That's a huge target, but with dedication and consistency, tiny drops can amount to huge stuffs. According to @abh12345, last month, I was able to deposit 957.5 HIVE to Hive-engine and this was for Hive tokens and that was about 90% of my total earnings on HIVE and Steem powerdowns.
I hope July would be a great month while we anticipate a bullish market. I'll do my best to engage the communities with posts as well as solid marketing activities.
Thanks for your supports in anticipation.
---
You don't have a Hive account, SIGNUP HERE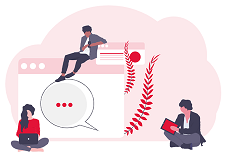 ---
Kindly support my @hiveAid project with delegation, follow and reblogs as we aim to empower impact lives wit our cryptocurrency earnings.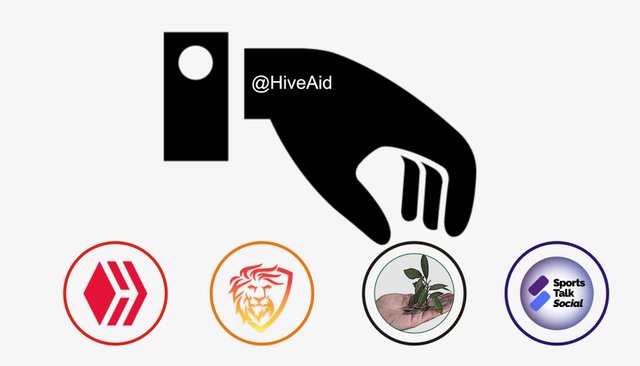 Posted Using LeoFinance