As new projects get built on the blockchain and new cryptocurrencies are created with a variety of use-cases, it seems that we are gently approaching the mass adoption threshold. Yesterday, @taskmaster4450 in this post defended a stat that 100 Million People are already in Cryptocurrency and the numbers are growing. While the stat was based on wallets and wallet transactions, it is also important to look at it from the perspective of Dapp usage since some projects adopt other wallets to run their financial transactions.
Thus, 100 million people being involved in crypto assets is a solid foundation. When looking at things statistically, the numbers work out the same. However, the true impact of starting from the point of 5 or 10 million users simply is not significant enough in the overall picture. On the other hand, 100 million can multiply into some pretty big numbers in a short period of time.
The above was Taskmaster4450's view of the research outcome. I want to add that at this point, it is very necessary to look out for dapps which are actually getting people join the cryptocurrency world. Are the people just holding and transferring their digital assets from one wallet top another? Are they drawn here by a dapp? what product/service well serves as the bait to their adoption? These are questions we must answer and more researches should be geared towards polling public opinion.
Of the questions I raised in the above paragraph, one that is very crucial and of concern to me is the content area that actually holds the key to aiding the masses to adopt blockchain technology and cryptocurrencies. I'll do my best in carrying out localized research within my geographical reach and would share outcomes here.
There have been speculations that the gaming industry has the capacity to onboard the masses to blockchain and cryptocurrency world. for example, Splinterlands, a trading card game on the Hive blockchain have been on the lead with daily 6k users and 1 million transactions. Monthly statistics according to Hivedapps.com record as much as 11k users, 31,315,604 transactions, 412,421 HIVE and 1,469 HBD in volume and players have earned as much as 5,344 HIVE.
That volume of cryptos moved in that much transaction is much. For those who do not know, transactions constitute are all actions that users of an app make, that are recorded on the blockchain and which can be linked to a specific app (posts, comments, incoming transfers & custom_jsons). These exclude outgoing transfers from users as well as votes are not able to be pinned to a specific app and are not counted.

On the whole, the Hive blockchain stands out exceptionally in terms of growing transactions and volumes of transfers within all the over 30 dapps that are linked to the blockchain. Hivedapps.com only has 31 dapps registered and these dapps contribute a record of over 1 million daily transactions. This is a true mark of a community. However, we must be ready to carefully give attention to those dapps that attract much attention and activities on the blockchain as they may likely hold the key to mass adoption.
Rabona game Hits 127 Users, 2.7k Tx in 24 Hours
I jined a hpst of other Hive users to become founder of FC Creativians with just $5. It's the beginning of my journey to becoming a digital Jose Mourinho, my favourite coach of all time, drawing pay in the form of RBN and HIVE. I'm hoping that in the near future, there'll be collaboration with typical mother sports community like Sportstalksocial which would mean that SPORTS token could be integrated into the Rabona game system.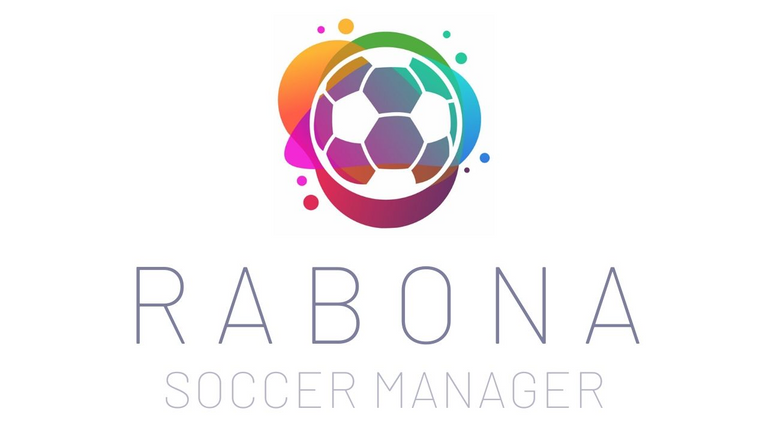 Rabona is a multiplayer online soccer management game. Users decide how to build and develop their team, they take on the role of the head coach, and manage the financials of their club. The goal is to lead their club to the top of the league and become the champion! There's much earnings accrued.
It's interesting to see that Rabona game just just hit 150 Daily Userbase in less than 24 hours after its launch yesterday. That's an amazing figure. Within the past hours over 4,616 HIVE volume of transfers has been linked to Rabona game. There is also a total of 2,717 Transactions in Rabona dapp as recorded by Hivedapps.
From the above, it is evident that the sports and gaming industry has the potential to turn things round in the positive direction in terms of userbase for the Hive blockchain. The growth we so far has is small compared to when we'll have national and league teams join us here on Hive to embrace the Rabona or Sportstalksocial communities.
One of the things that is giving this early boost to Rabona could be the referral system that allows both the referrer and referee to earn RBN tokens. This referral incentive is really lacking on the Hive blockchain, yet, it has the potency of increasing organically the number of active users on the blockchain.
I'm hoping that in the next couple of weeks we'll be having some talented and passionate developers look into building dapps that leverages the second layer token in the sports sector. SPORTS would be a good option with its great liquidity.
The future is nearer than we thin and early adopters would be well compensated for trusting on the system when nothing tangible was ever seen.
Posted Using LeoFinance Beta