Last month, @Jongolson made rounds of "why I love Hive" posts and it was indeed an interesting read. Jon is one wonderful person I've met on Hive and he loves what he's doing - building the @clicktrackprofit community and being obsessed with everything happening on Hive Engine. He's the one that motivated me to join #MyHiveGoals campaigned that really gave meaning to my investment journey on Hive blockchain. Speaking concerning his love for Hive, Jon said:
I'm not going to ramble on and on about the amazing apps here, they speak for themselves. I'm a huge fan of the majority of them and have literally replaced most of my traditional social media with Hive blockchain based applications.
As an entrepreneur, this is very exciting. I don't feel the need to 'beg and plead' for followers and engagement on something like YouTube, I'll simply post on @threespeak and let the Hive community do the rest
Those lines above may sound as simple as they do but strikes a lot of cords within me that could stir a 500 page write. Having been a part of the Hive blockchain (as an identity) from March 2020 till date, I can say I've a virtual social place to be that has a cool touch of reality and humanity. It wouldn't be out of place to say that I love Hive.
Within the extent of my memory, I've used socialmedia for as old as 15 years, as old as when I started my tertiary education. From Facebbook to Twitter and others, yet, I've personally become obsessed with Hive as far as socialmedia and internet usage is concerned.
Yesterday, I was responding to one of Taskmaster's comment on @Leomarkettalk two days ago where I made a parallel of Hive and Bitcoin (from the viewpoint of cryptocurrencies).
I'm not very much trusting the future of Bitcoin as I do with the future of Hive.
My position on the above is that there are awesome features of Hive that outweighs my value for Bitcoin and other blockchain. For the purpose of this write, DApps and Communities are my top features.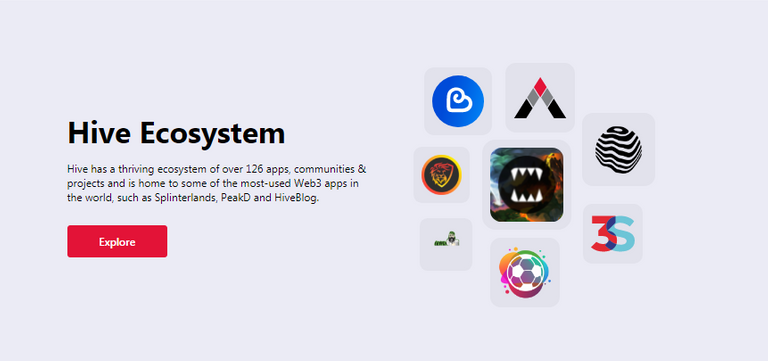 As neatly captured in Hive's homepage:
Hive has a thriving ecosystem of over 126 apps, communities & projects and is home to some of the most-used Web3 apps in the world, such as Splinterlands, PeakD and HiveBlog.
126 apps? That's incredible! The diversities in usage created by these DApps and the communities that power them while still maintaining a reward system for users is what makes Hive a unique place to be. Indeed, with several dapps on Hive, we don't force everyone into the mould of becoming bloggers while there are games, video platforms still powered by Hive. Each time I try to get a new user onboard Hive, I usually question about their interest in life so I can relate them to the suitable community and content type dapp they should use. With games available, life gets fun while assets are being generated and treasured for the future.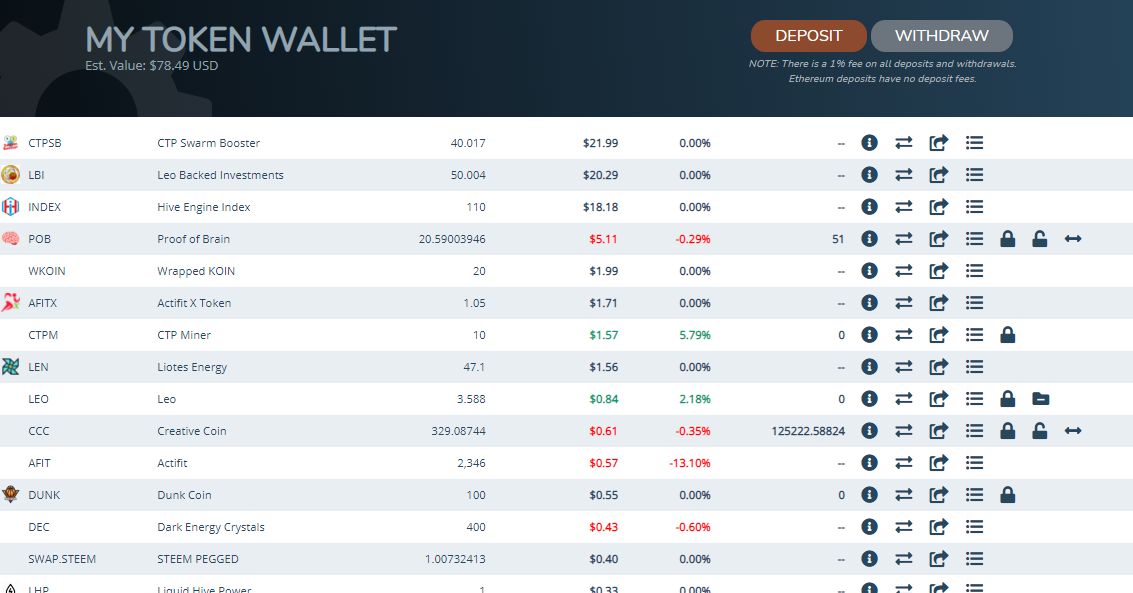 Whether we like it or yes, the financial part of this blockchain would still remain a point to reckon with. While the fun can be caught without the finances, but the finances has a way of keeping some persons here. For many of us here, Hiving is an employment as well as a career.
While on the first layer of Hive, making tangible income would have been harder, but with second layer tokens - LEO, SPORTS, POB, CTP and others, the common man has hope of a place to start making investment with his meager $10 or even less, yet, still making equivalent returns on investm,ent with the man investing $1000.
Today, I happy to be a second layer curator with SPORTS, CTP, LEO, NEOXIAN, and CCC tokens. These tokens pool as much as over $200 monthly and that's decent for my daily, weekly, monthly and even yearly budget while funding major projects.
Why do you love Hive?
Posted Using LeoFinance Beta