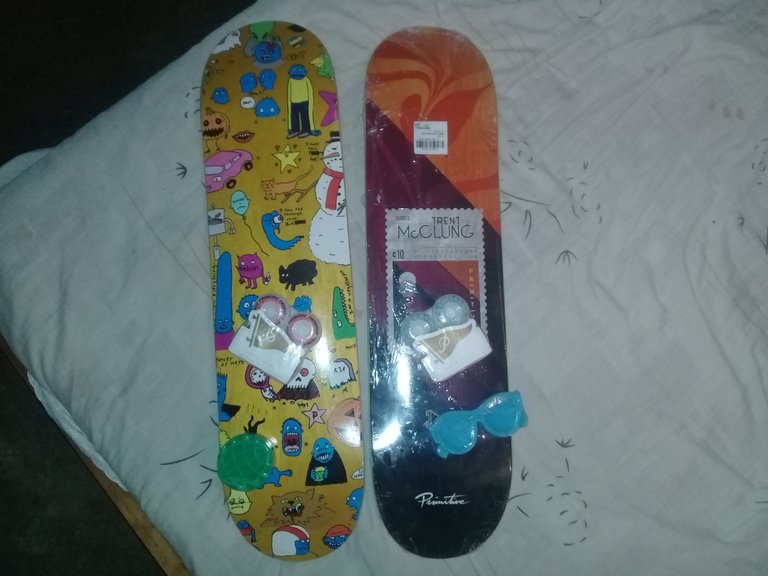 Friends I'm super happy, I'm so happy that I feel like I'm a sponsored skateboarder, hahahahah lie, but yes I'm happy and inspired by this great gift that I just received.
I received two boards, two packages of wheels and two waxes, sent by a friend who is in the United States, I also have the Jart board that my friend Haupman sent so well I have material to work for, I am really motivated by these friends, no you know how much, thanks for stopping by and reading this little post.
SKATEBOARDING NEVER DIE.