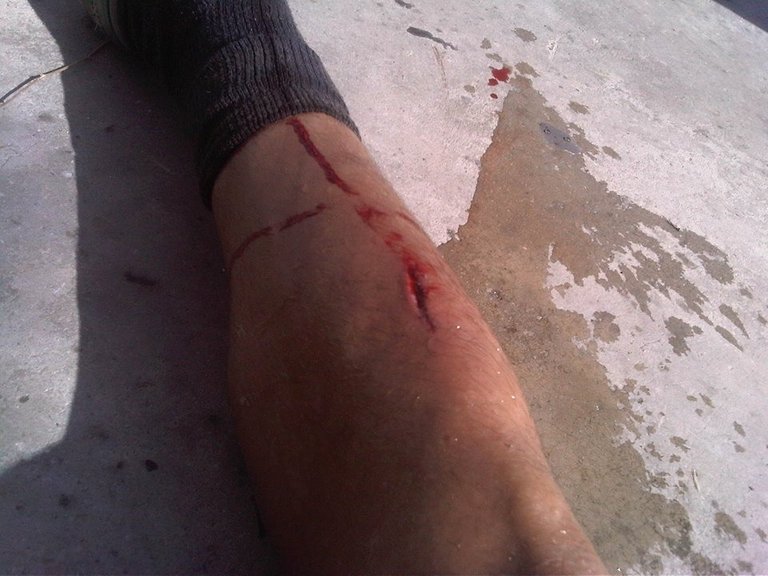 Wao friends reviewing some images on my computer, I found this image that suddenly took me to the day that it happened and that I felt something in my leg.
This is one of the worst falls I have had skating, maybe you cannot see the deep because it had a lot of blood, but it was a very deep hole, I voted blood for hours, my mistake was to go home and not go to the doctor, to that they put me some points.
This was trying SWITCH FS NOSESLIDE, I slipped and well I found the edge of the angle, it hurt a lot and it took a long time to return to skate, I had to wait for me to heal completely and more than skate with shores, but well I wanted to share this little story today, thanks for reading, this is part of the job skating friends.