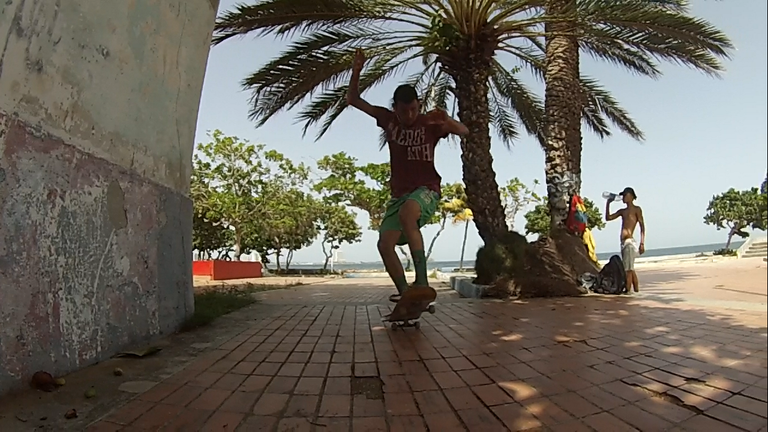 Hello friends, today I leave you a small riddle for those who follow me, I wanted to upload the video but I wanted to put a photo first to see if they guess what trick this could be, I will give you a clue it is a new trick, boy, it cost me but what Enjoy, this would be the second trick, but the first one that fell, because the hardflip did not fall.
The trick is:
Fs pop shove it manual?
Pop shove it manual?
heelflip manual?
Nollie fs pop shove it manual?
In the background we can see Ramon drinking water hahahahaha.
SKATEBOARDING NEVER DIE.