Getting Famous On Hall Of Meat The Hard Way! Skater Needs Our Help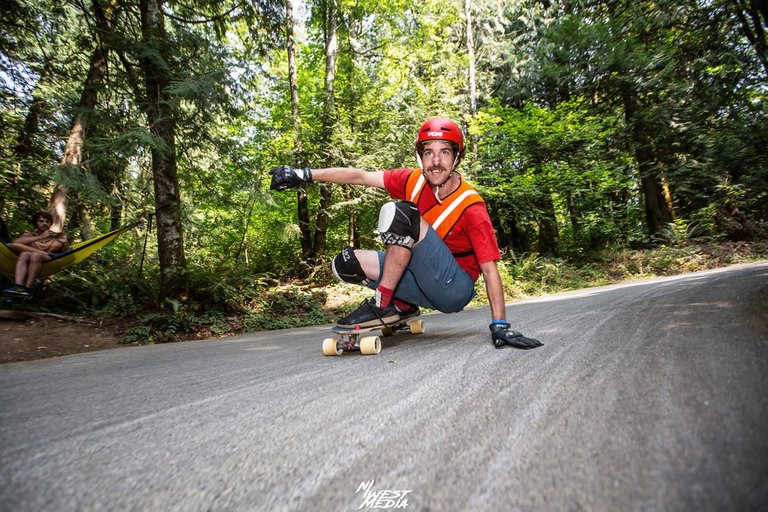 Photo credit: N West Media https://www.instagram.com/nwest_media/
This Is Kurtis
He's an all around dope guy, a big part of the longboard family, a community organizer, and bringer of much stoke! However, he recently had a really, really bad accident, and needs out help because he lives in the US and doesn't have coverage for his injuries! Right now as I write this, he's selling all the gear he's collected over the years, just so he can continue to pay his rent. His job let him go, gave him zero support, and from what I hear he's struggling to get unemployment coverage.
I have invited him to our community, and made an account for him @kurtthesquirt but he has to use it. Yes, that's the username he picked, but for all I know he's still medicated, so who knows if he's going to regret that later. lol!
Either way I will use his account to send him all the rewards, or equal amount of Hive, since I'm not going to powerdown the HP I receive when I can just as easily give him liquid Hive. Hopefully this will show him the power of Hive, and encourage him to join our little community, but I'd do this for this guy one way or the other, and do not expect anything in return.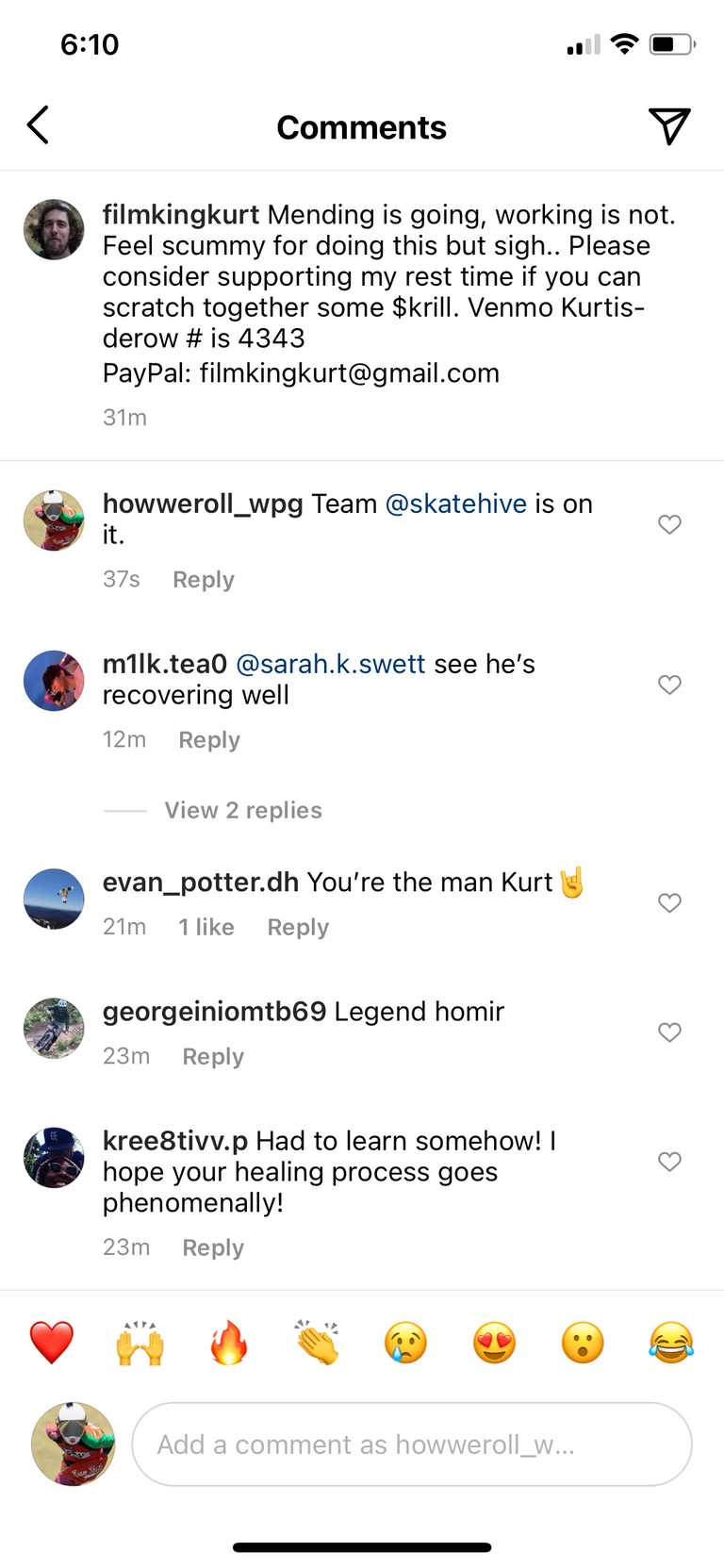 Here is his Venmo and PayPal info. Plus me pledging the help of SkateHive
Here is his GoFundMe Page, which has reached his goal, but he will definitely need more by the end of this! https://www.gofundme.com/f/help-kurtis-rest-and-keep-his-bills-chill?utm_source=facebook&utm_medium=social&utm_campaign=p_cf%20share-flow-1&fbclid=IwAR1p1DPfGQRwr46eO_pmNftfA9Hx2QTIMD-NYldGavMuT8N9pxdHA_tiAAQ
Here is some footage shot by Kurt that day.
Notice the metal pole along the outside of the corners? Yeah, he hit one of those later that day.
https://www.youtube.com/watch?app=desktop&v=dslZhPeUR9g&fbclid=IwAR1JbXrvXrGilQh3Oh5mYIJm63ntknpGTc4UKij_aUJWo1ktN4Z7SGx0WZ0
DO NOT WATCH THIS! EXTREMELY GRAPHIC! YOU'VE BEEN WARNED!
No really, I'm serious! This is not for the strong of stomach, let alone the faint of heart!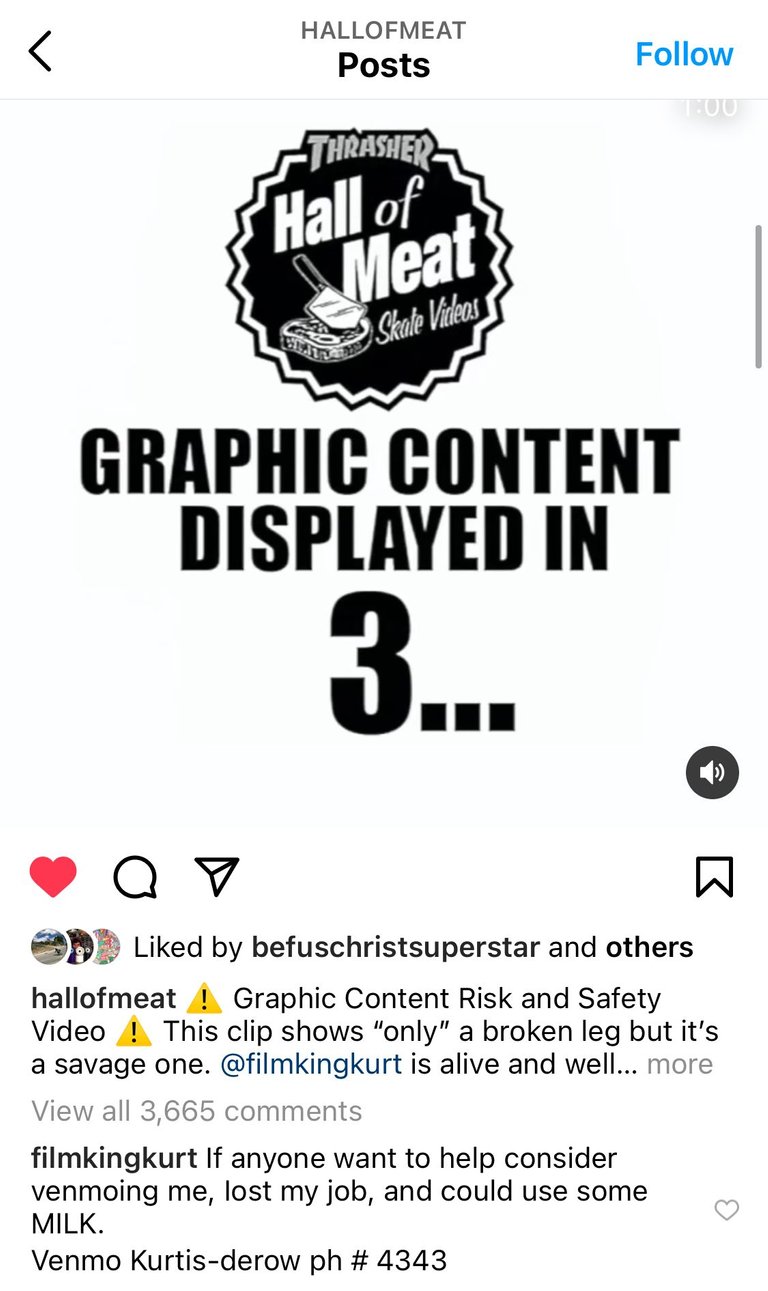 # DON'T SAY I DIDN'T WARN YOU!
Join the SkateHive Discord
How To Find Me On All The Other Platforms
LeoFinance: https://leofinance.io/@howweroll
Odysee: https://odysee.com/@TheLongboardHive:d
BitChute: https://www.bitchute.com/channel/WUDSVUSj0Pz0/
Facebook: https://www.facebook.com/groups/1708054422579869
Instagram: https://www.instagram.com/howweroll_wpg/?hl=en &
https://www.instagram.com/thelongboardhive/?hl=en
Youtube: https://www.youtube.com/user/sexinapanman
---
---