Skateboarding in 33°C can be both frustrating and fun! For me it was pure fun today!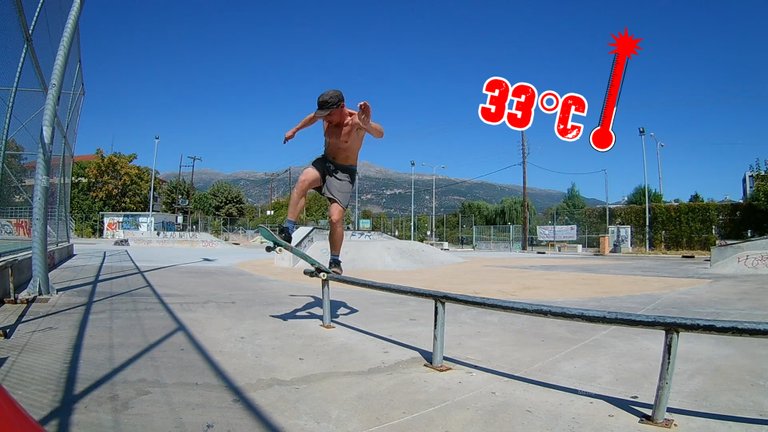 I have so many stuff to take care of before I move to Thessaloniki city next week and I had some free time between 14:00 - 16:00 so I decided to go skate the park.
It was too damn hot and I thought I was gonna die at first but after 10 minutes of skating my body got used to the high temperature and I was shredding like nothing was going on!
I also landed a couple of tricks I've never landed before. Not so clean but I'll take them!