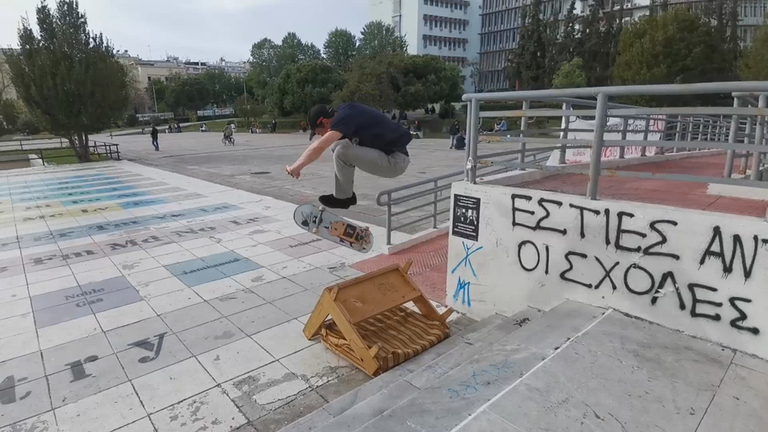 You all know how good it feels when you skate a new pair of shoe,right?
Well, I bough myself a pair of eS Accel Slims cause my last shoes were torn apart and had a blast skating them and filming these clips you're about to see.
My homie Tom was there to hype me up and he also landed a couple of sweet tricks as well as "enjoyed" a funny bail.
SKATEHIVE FOR LIFE
(Unsupported https://lbry.tv/$/embed/Fresh_Shoes/7838fbef49fc3903245a3bce5c661fec28fbeb64?r=HE5gnQFuBCY1j5xDL8ottpidCVJRgjM2)
---