Yooooo, what's up everyone?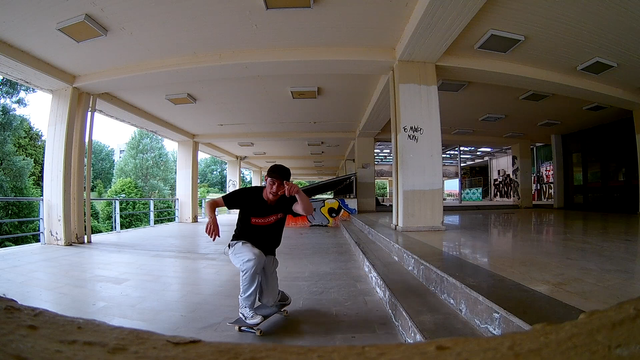 "FUEGO" is today's #skateboarding video title and I called it that way for more than 1 reason.
We were skating at 30 °C, the vibes were awesome,the tricks we did with my homie @nostha were ""FUEGO" and last but not least I used one of my favorite songs in this edit called "Fire" performed by "Cobra Man".
R.I.P Ledge!
Enjoy today's #fTR_Crew edit
Thank you all for watching and supporting me my friends, means a lot.
If you want to see more skateboarding action check out "#SkateHive" , our skateboarding community in which YOU actually own your content and earn money for it!
Hit the Sign up and join the madness!.
Link bellow :
---
Music : Cobra Man - Fire
---
Find me Here
Hive : https://hive.blog/@knowhow92
Dtube :