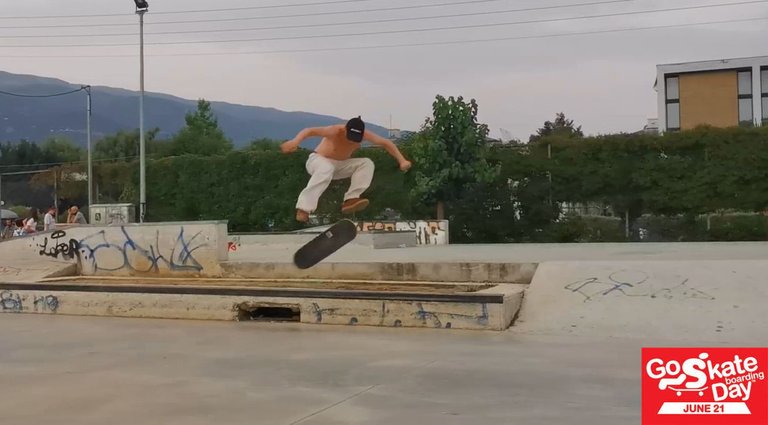 Just returned home from my hometown Ioannina and I spend 5 awesome days there.
One of my homies got married, I got to see my family and friends and of course spend GoSkateboardingDay (June 21) at my favourite skatepark.
I didn't film much cause I focused more on having a great time but I did film some tricks at the grass gap!
I hope you all spend GoSkateboardingDay the best way possible and keep on shredding!
SKATEHIVE FOR LIFE
(Unsupported https://odysee.com/$/embed/goskateboardingday2021/e927cad161d36a0bd9689426e7e39294a9baa68b?r=kvwHoVWQAPm4ubCJG77ULhuzH4641Evd)
---