That's right!
Kaza, owner of Propagandask8 did his "magic" and today I will skate in "WE", a private skatepark located in the heart of Thessaloniki city.
"WE" is a private facility in which action sports lovers can have fun! From skateboarding to snowboarding to climbing, there's pretty much everything in there.
Kaza and the owner of "WE" are old friends so we will film a promo video for both "WE" sports center and Propagandask8.
The best part? I can skate this whole place since it's closed "thanks' to COVID!
Oh boy, I am gonna get so creative on my board, that's for sure! I mean, look at all this space that I can take advantage off!
This place is full of skate-able stuff outside the skatepark area and that's what I love about skateboarding, the fact that everything's skate-able as long as you thnk "outside" of the box!
Unfortunately, I won't be able to share many clips since most of the footage will go towards this promo video I mentioned earlier but I will definitely share some photos and clips from my "adventure' there!
"WE" Skatepark, here I come
---
Create your Hive account, log in to https://peakd.com/ and share your #skateboarding content with Skatehive TODAY!
---
Thank you all for your support
As a full-time online hustler, supporting my content allows me to keep doing what I love.
Much love to everyone and always have fun.
@Knowhow92
Earn Crypto For Your Content (Affiliate Links)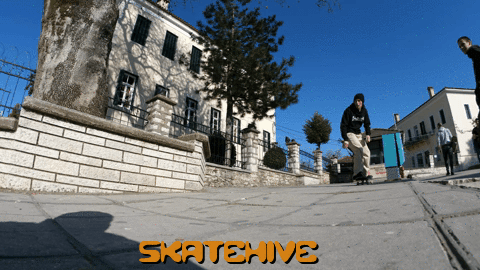 Find me Here
🏡 Hive: https://www.peakd.com/@knowhow92
☕️ Ko-fi : https://ko-fi.com/knowhow92
☀️ Lbry : https://lbry.tv/@knowhow92:d
📹 Dtube : https://d.tube/#!/c/knowhow92
📷 Instagram : https://www.instagram.com/haris_housos/
📹 Youtube : https://www.youtube.com/channel/UCJTNnvAHca8jcxaBpWn-bzA
📱 Twitter : https://twitter.com/theocharis_ch