I'm on the front-page of the new Propagandask8.com website

After a lot of weeks in the making, the brand-new https://www.propagandask8.com/ website is live and guess who's at the cover?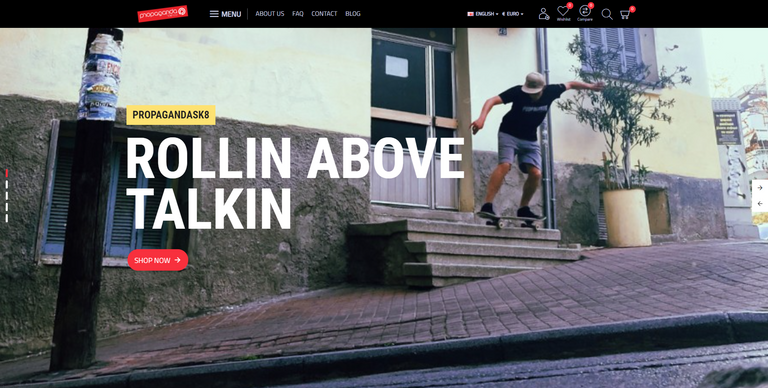 That's right! Your homie @knowhow92 is featured at the front-page of Propagandask8, a European skateboarding company established back in 2005.
Propagandask8 is the first-ever Greek skateboarding company and has done a ton of stuff for the Greek Skateboarding Scene over the past 16 years.
From skate tours to sponsoring riders and organizing HUGE festivals like the #7PlyProject, Propagandask8 is a force to reckon with in the European skate scene.
Knowhow, why are you at the cover dude?
Because Propagandask8 is my skate sponsor! I'm riding for Propagandask8 since 2008 and Haris, the owner of the company has treated me more than well over the years and so do I.
Skate tours, free clothes and decks and paid tickets to #Barcelona so I can skate are just the tip of the iceburg in what Propagandask8 has done for me.
In fact, the best thing that has ever happened to me in terms of skateboarding was the Propagandask8 "Rollin Around" Tour in 2010. I was only 17 and I got to travel more than 1500km all around Greece for 14 days and skate some of the best spots in my country.
Here's the video for those who feel like watching the tour. My part starts at 4:13
I am also trying my best to promote Propagandask8 and give back as much as I can!
For example, here's one of my latest Propagandask8 parts, the "Rolling Above Talking". I think we did a great work in promoting the new Propagandask8 clothing line, don't you think?
---
Feel like buying some fresh clothes? Then you should definitely check out https://www.propagandask8.com/.
There's a huge variety in both mens and women hoodies and t-shirts as well as accessories 🔥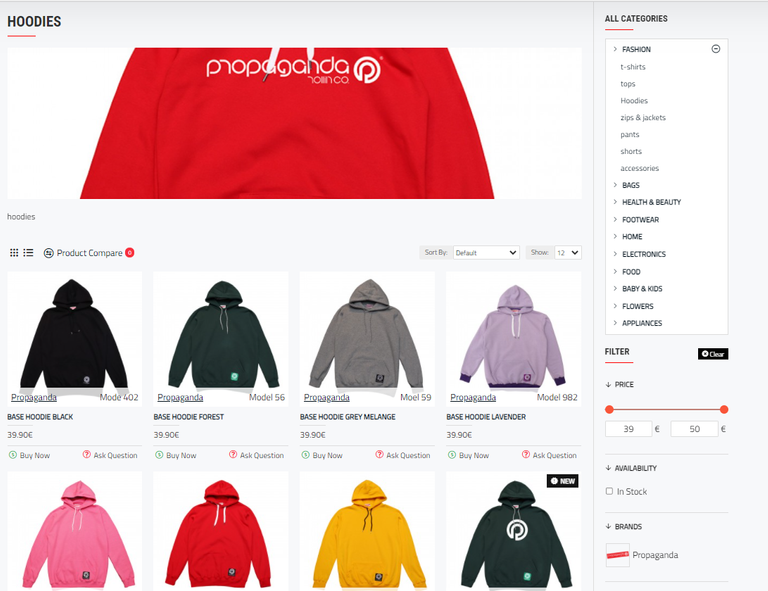 Propagandask8 ships globally using DHL so worry not if you're outside of Europe
---
Hard work pays off
I'm feeling honored to be at the front-page of Propagandask8 new website and this shows that hard work pays off.
I'm skateboarding for the past 16 years, improving as much as I can and never give up. If there's one thing I've learnt it's that nothing in this life is given to you for free.
You've got to fight for what you want, listen to your guts and always be positive.
SKATE FOR LIFE
---
Thank you all for your support
As a full-time online hustler, supporting my content allows me to keep doing what I love.
Much love to everyone and always have fun.
@Knowhow92
If you are a skateboarder then you should definitely check out Skatehive Skateboarding Community.
Join us on Discord and find out what Skatehive is all about by clicking on the banner bellow 👇


Earn Crypto For Your Content (Affiliate Links)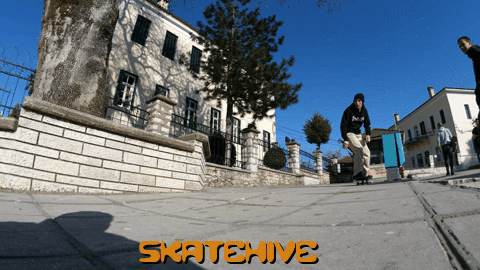 Find me Here
🏡 Hive: https://www.peakd.com/@knowhow92
🏡 Torum : https://www.torum.com/u/knowhow92
📹 Youtube : https://www.youtube.com/channel/UCJTNnvAHca8jcxaBpWn-bzA
📱 Twitter : https://twitter.com/theocharis_ch
☀️ Lbry : https://lbry.tv/@knowhow92:d
📷 Instagram : https://www.instagram.com/haris_housos/
☕️ Ko-fi : https://ko-fi.com/knowhow92
---
---