Hello everyone, what's happening?
I was browsing my clips in my hard drive when I came across this GEM!
Most of you have never watched this video before and it is the very first skate vlog I have ever shared online! The file date says it's from May 2018.
My Very First Skateboarding Vlog - "Ioannnina City Skate Spots (Part 1)
It was originally shared on D.tube and since old D.tube cideos are not playable I thought it would be awsome to share this one on 3speak and be playable "forever".
OG blockchain skaters like @nicolcron and @stickchumpion might remeber this one. It was a 2 episode series I filmed called "Ioannina city skate spots". Roaming through the city and stacking clips with @illusivelf as my filmed! Good times! The thing I love most about this video is not the tricks or the edit, it's the way I was talking to the camera. I was so shy and I still remember my whole body feeling tight when I was facing the camera! hahahaha!
I am sure you are gonna love this one!
Have fun watching
So what do you think guys? Should I upload Episode 2 too? Tell me what you think at the comment section bellow!
Thank you all for watching and supporting me my friends!
Much love to everyone and #SKATEFORHIVE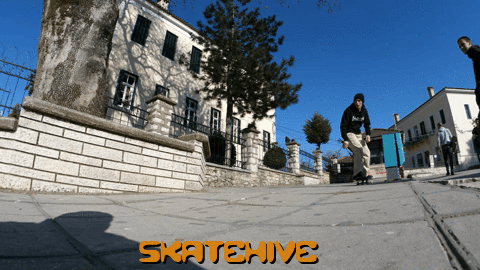 Find me Here
Hive : https://hive.blog/@knowhow92
Lbry : https://lbry.tv/@knowhow92:d
Dtube :