What's up Skatehive Fam?
This is our first-ever Skatehive Community member interview and we decided to kick things off with @dikayskate, one of our youngest community members.
@Dikayskate is only 16 yet he is able to support himself financially when it comes to buying skateboarding gear just by doing what he loves and that's skateboarding.
Here is what our young homie @dikayskate has to say about Skatehive Skateboarding Community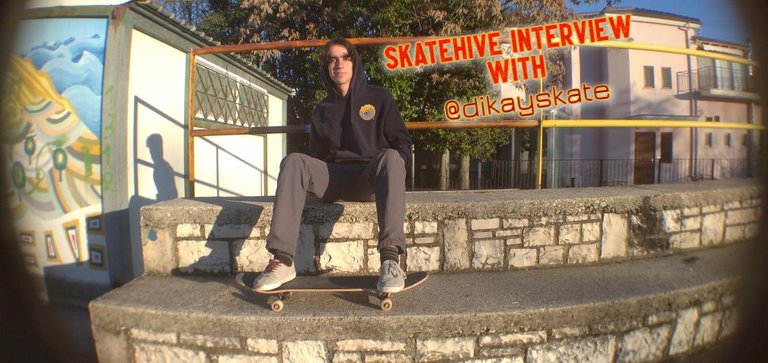 Q1 - Name, Age, Country, Years of Skating
My name is Dimitris Kakavas (aka DiKay), I am 16 years old and I am from Greece. I am skating the last 2,5 years.
Q2 - How did you learn about Skatehive?
I learned about Skatehive from my friend @knowhow92 and I was curious to find out what's the deal with Hive platform and Skatehive.
Q3 - Why did you join Skatehive?
I joined Skatehive because I wanted to find a platform where I can upload my skate clips and also because on Skatehive I experiment with the things I love(skate and editing).
Q4 - What do you like more about Skatehive and why?
The thing that I like about Skatehive community is that everyone is friendly and positive and will welcome you to the community as if you are a part of their family. That was something that really surprised me from the beginning.
Q5 - How much time do you spend on Skatehive on a Daily Basis?
I spend 30 minutes to 2 hours a day, depending on my free time
---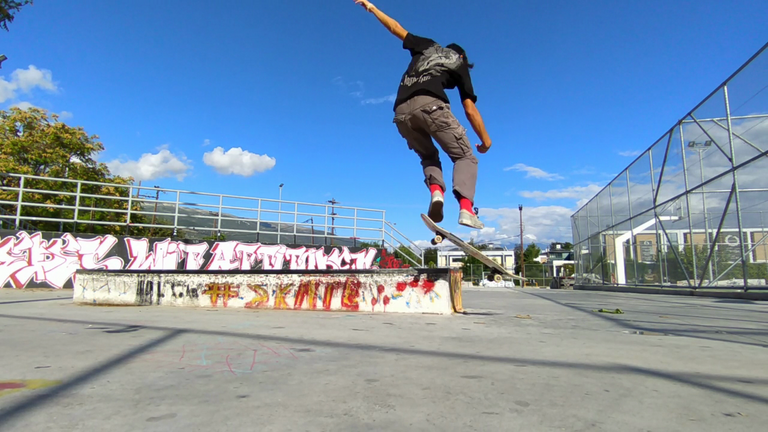 50-50 Kickflip out
---
Q6 - How much money did you make since you joined Skatehive?
I have already withdrawed 100$ so I can buy skate gear and right now I have 200$ more in my online wallet. Making money from skateboarding is really awesome for me cause I can continue skating and cover my skate expenses at the age of 16
Q7 - How has Skatehive affected your Skateboarding Progress?
Skatehive has affected my progress positively. Because of Skatehive, I always set new goals for new tricks and new techniques and I know that all other skaters in Skatehive community are really happy when I manage to succeed my goals, as I am for them.
Q8 - Do you think Skatehive is something that the global skateboarding community was missing?
In my opinion, the global skateboarding community needs Skatehive because, as I said before, Skatehive is a family consisted of skaters from all around the globe who fight to do the thing they love. We are the perfect example of hard work and unity and that is how the global skateboarding community should be. United
Q9 - Any tips about newcomers?
Do the thing you love regardless if your performance is good or bad. Be consistent, engage with the Skatehive community and eventually you'll make new friends who will support your content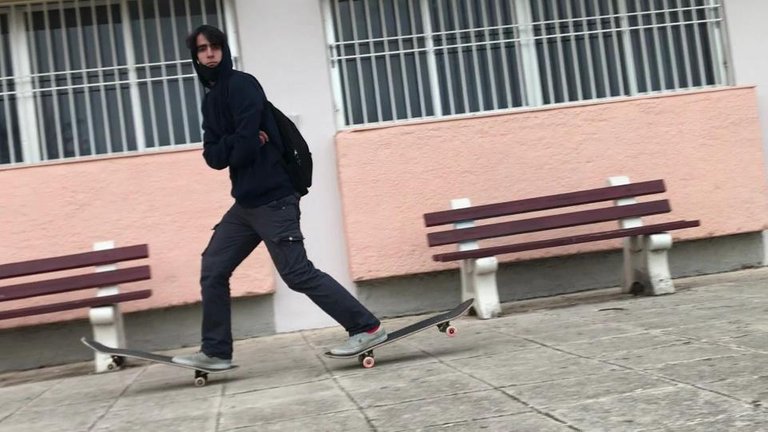 Double One-Foot Manual with style
---
This concludes our first Skatehive Interview
Keep shredding for 100 years @dikayskate and thanks a ton for being the first guest of our this series.
The goal of this series is to get to know each Skatehiver a bit better while at the same time we show people outside of Skatehive how skaters from all over the world, each one with their own background, have fun together and earn crypto (money) for participating in our skateboarding community.
A new interview is coming soon so stay tuned but until then, sign up on Skatehive, share your skateboarding content in a decentralized envinroment and earn crypto. Couldn't be any easier!
Here is a guide just in case you have any trouble sharing your first #skateboarding post with us

---
Who are we?
We are a skateboarding community but we operate exclusively on decentralized social media platforms. We encourage our community members to use decentralized social media platforms like #Hive and #LBRY so they can monetize their content, earn crypto and never again having to worry about censorship.
Our ultimate goal is to build an autonomous worldwide entity of skaters supporting each other so join us and let's work our way to decentralization and independency together.
Join Skatehive
Skatehive on Discord 👇

The Revolution Has Started.
Will You Be A Part Of It?
Sign up on SkateHive : https://peakd.com/register?ref=skatehive
Sign up on LBRY : https://lbry.tv/$/invite/@Skatehive:6