After two months working in the Ons Islands, Eli is finally back (my lady)
Here are two photos of Eli wearing our second shirt that we took. The ChaosSquare with the 3 Skulls in front. And the Mordorgrinders logo on the back (which is the chasosquare).
Inspired by the square square that we have here in Monforte de Lemos.
The three skulls are a design that generally symbolizes community and friendship, or schizophrenia as you want :)
---
Después de dos meses estando trabajando en las Islas Ons, Eli por fin ha vuelto ( mi lady )
aquí os dejo dos fotos de Eli llevando nuestra segunda camiseta que sacamos. La ChaosSquare con las 3 Calaveras por delante. Y el logo de Mordorgrinders por detras ( que es el chasosquare).
Inspirado por la plaza cuadrada que tenemos aquí en Monforte de lemos.
Las tres calaveras son un diseño que simboliza en general comunidad y amistad, o esquizofrenia como queráis :)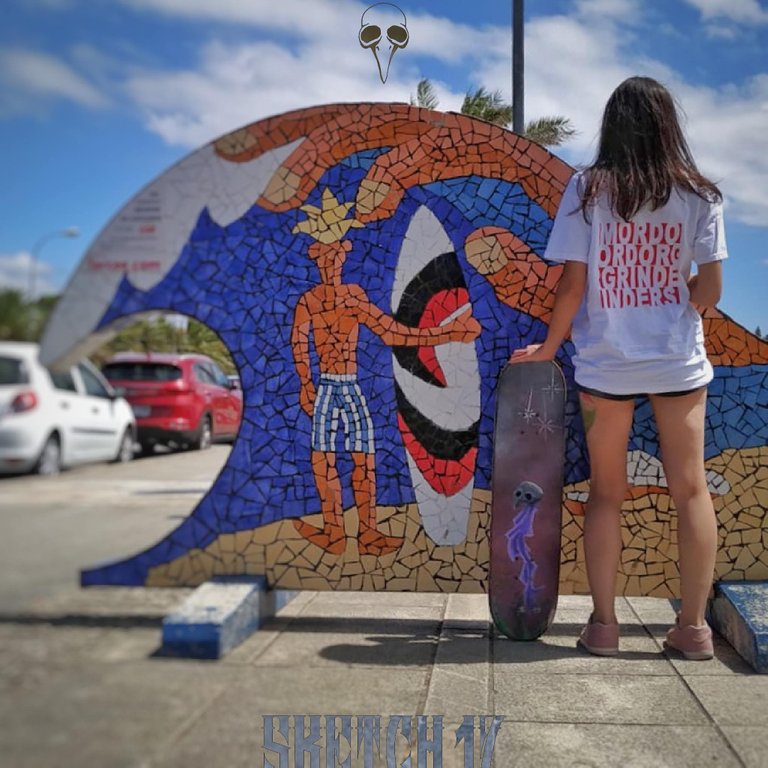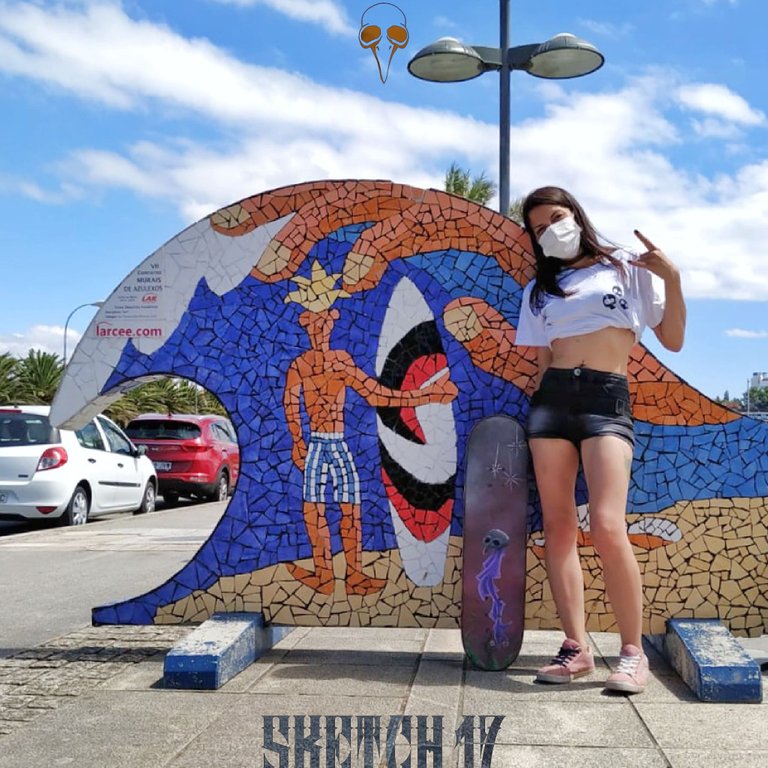 ---
leave a comment, share or just take a look :)
Have a nice day folks!!!
---
You can follow me on other social networks if you like:

Sketch17 Skateboarding
@Sketch17Skateboarding - Instagram

Personal:
@itsaboutbleu - Instagram
Youtube