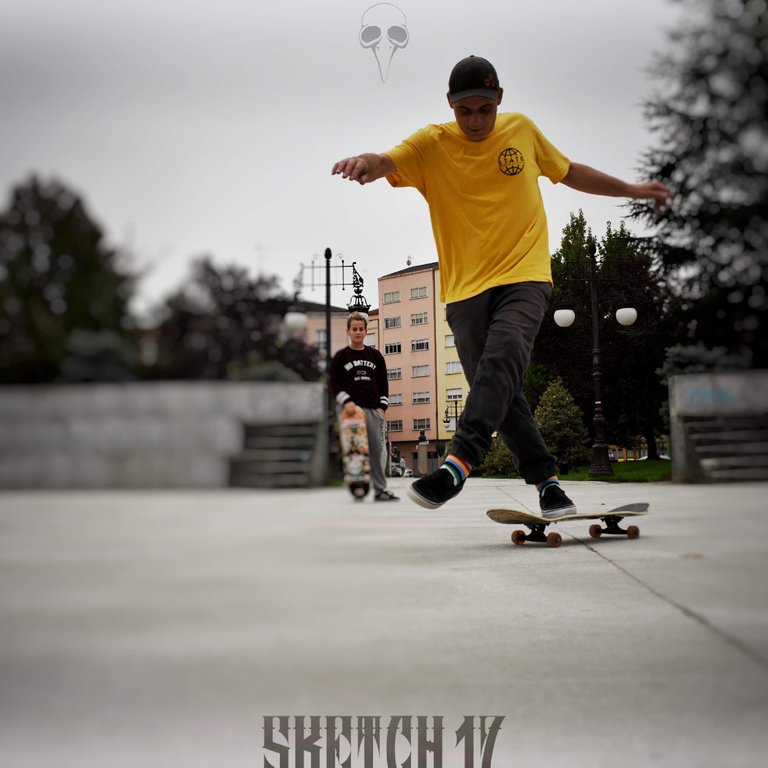 It's Friday, and on Fridays we dance.
How is your day going? Do you have a good time in your city?
Here for Monforte de Lemos they give a lot of rain, summer is dead 💀💀💀
---
Es viernes, y los viernes bailamos.
Como va vuestro día? Tenéis buen tiempo en vuestra ciudad?
Aquí para Monforte de Lemos dan mucha lluvia, el verano esta muerto 💀💀💀
---
leave a comment, share or just take a look :)
Have a nice day folks!!!
---
You can follow me on other social networks if you like:

Sketch17 Skateboarding
@Sketch17Skateboarding - Instagram

Photography:
@itsaboutbleu.photo - Instagram

Personal:
@itsaboutbleu_sk8 - Instagram
Youtube