TWS Topic: My New Skate Shoes Vans TNT Prototype Racing Red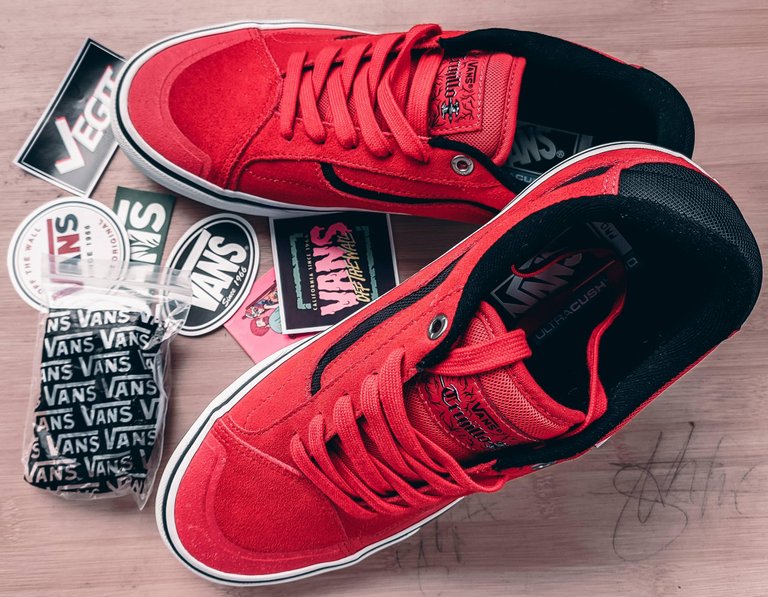 Vans TNT Advanced Prototype Racing Red
I bought a new pair of skateboarding shoes last week and this is the same brand that I bought a few months ago the Vans TNT Advanced Prototype Navy Blue and this time is the is color racing red. The reason why that I bought those shoes is back I really, really like the color and I've never owned a color red skate shoes before. I bought these shoes online and I just only spend 42.07 Dollars or 2,100 Philippine Pesos for these awesome shoes.
The name of the online store is LEGIT and I just wait 2 days to get that shoes. Before I placed my order I've been chat first seller and I just ask a couple of questions to make the shoes is authentic and original.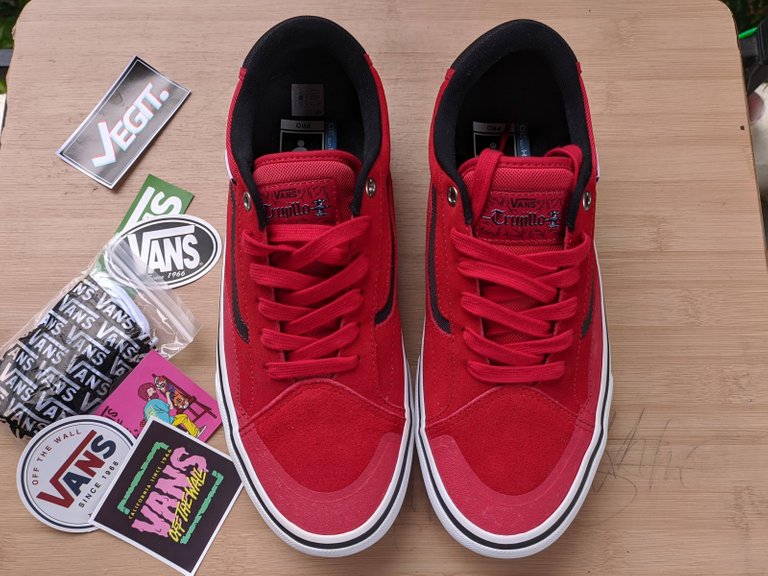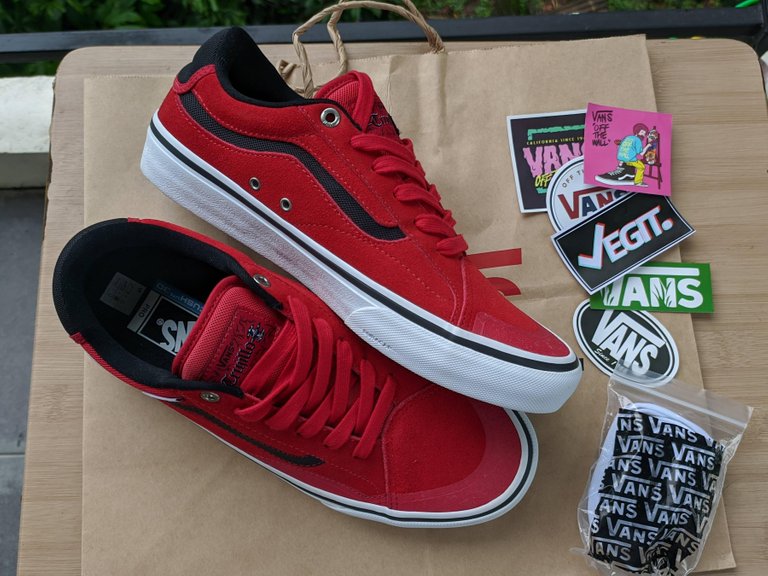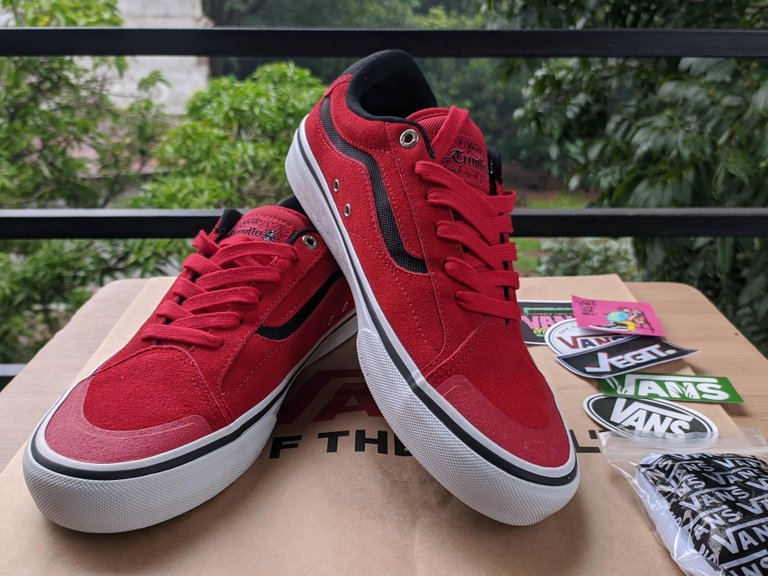 The day my new skate shoes arrived I captured some photographs of the shoes and I send them to my seller to prove that I received the shoes. When I opened the box I'm surprised because the shoes are 100% authentic and original I got free a pair of white laced and more Vans stickers. Now I have a reserved skate shoe. You can see that in my photographs below.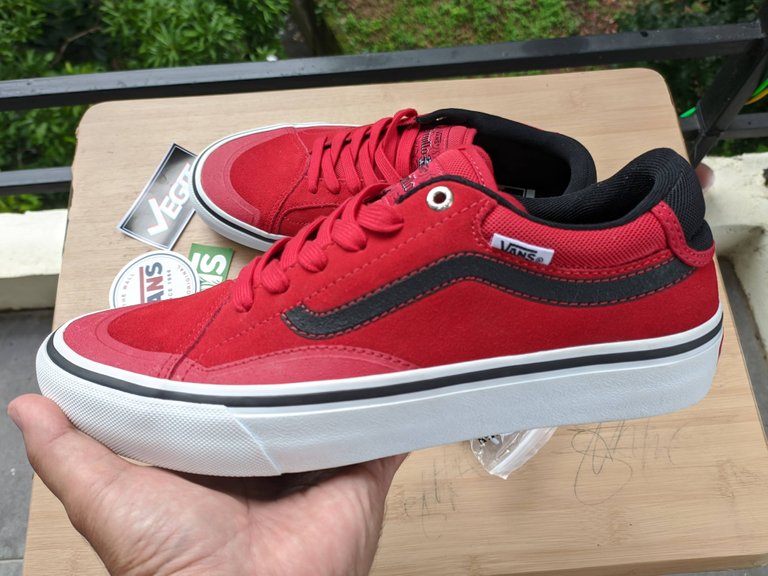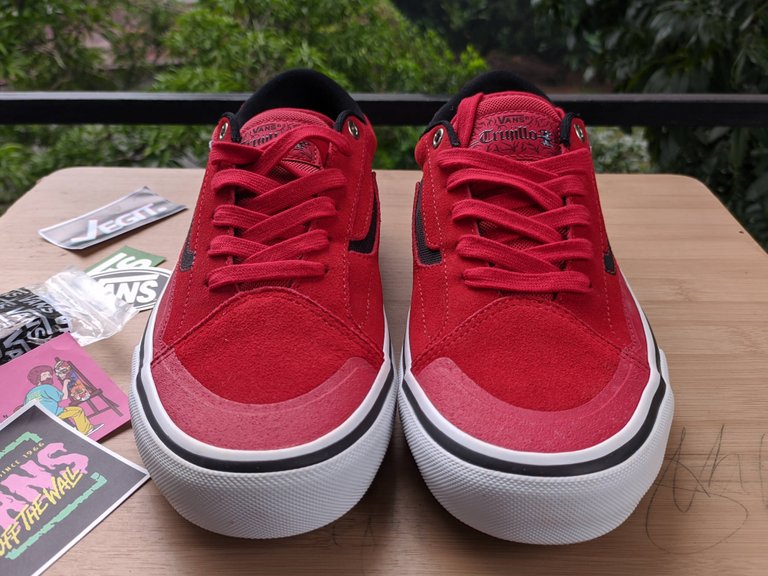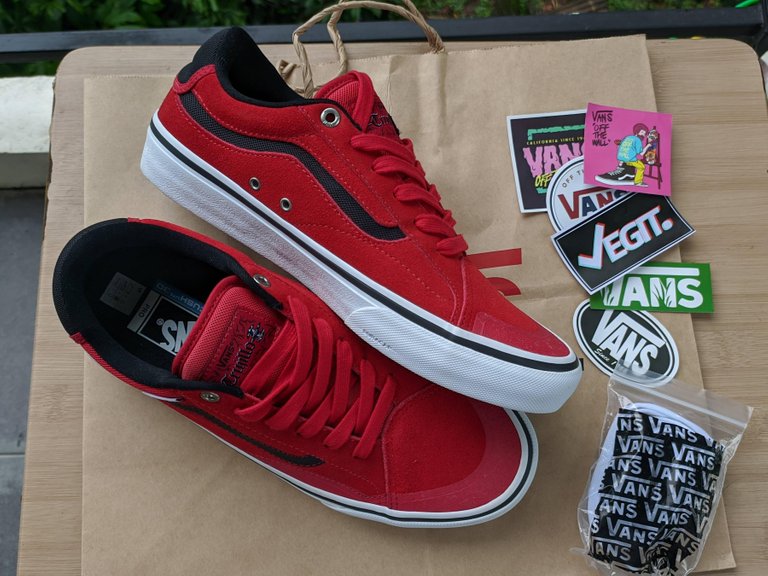 ---
P.S: I've been playing skateboarding since 2005 and start filming and editing in 2011. On the TWS skate video, you'll find a random of tricks and behind skateboarding, we are not pro skaters we just skate for fun and I really love this.
---
"WE SKATE FOR FUN NOT FOR AGENDAS"
---
---
Stay Safe, Skate Safe.
Thanks For Visiting My Article I appreciate Your Precious Time!
---
---