Hey guys!
I combined some of my skateboarding clips and photographs to make content to show what is my way to having fun and I wanted to share with you. On this content, you can see random tricks and some skateboarding related photographs that I really enjoyed. I no have any sports activities except skateboarding it's almost 15 years until today I've been playing skateboarding with my crewmates. Even I have two daughters and some of the crewmates have their own families too I never to stopped to play skateboarding because skateboarding giving me a joyful and excitement.
Me While Drinking
Here is my photo while I'm drinking a soft drink one of my crewmates took that photograph using my phone.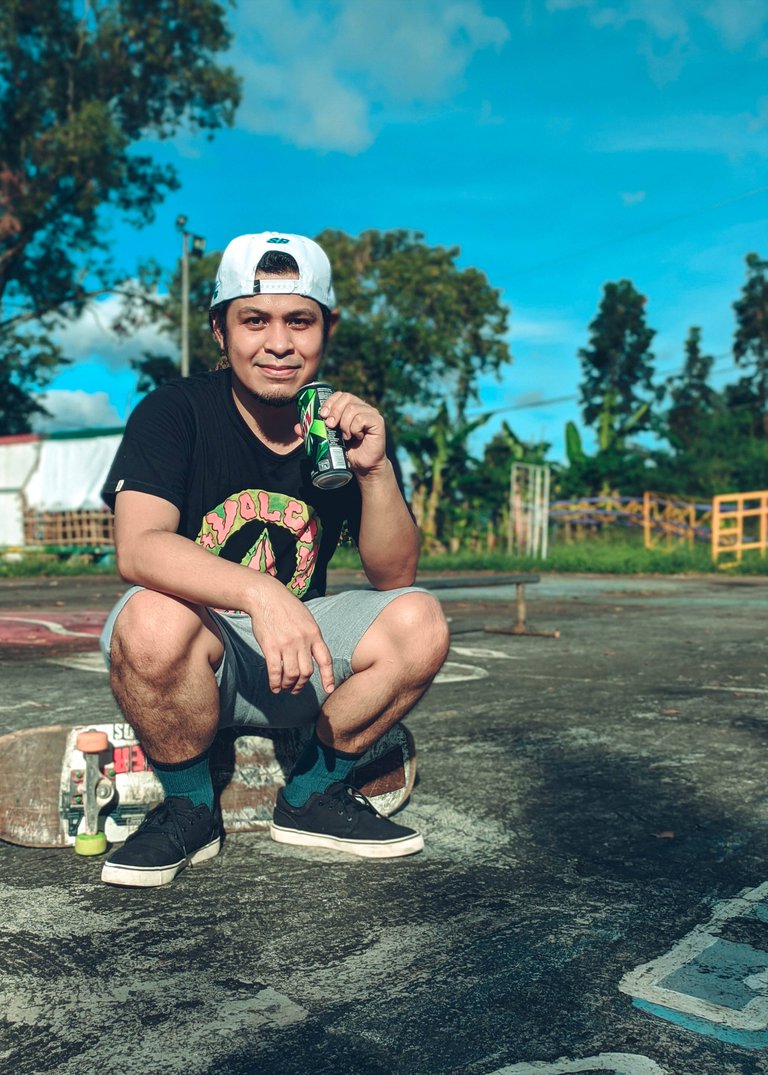 In The Tricycle Cab
While I'm riding in the tricycle cab I captured my skateboard. Behind the deck in the paper bag are some of my drinks I bought them in the grocery store before I go to our spot. Tricycle is our main transportation in our home town it has a single motorcycle with a sidecar and it has three wheels.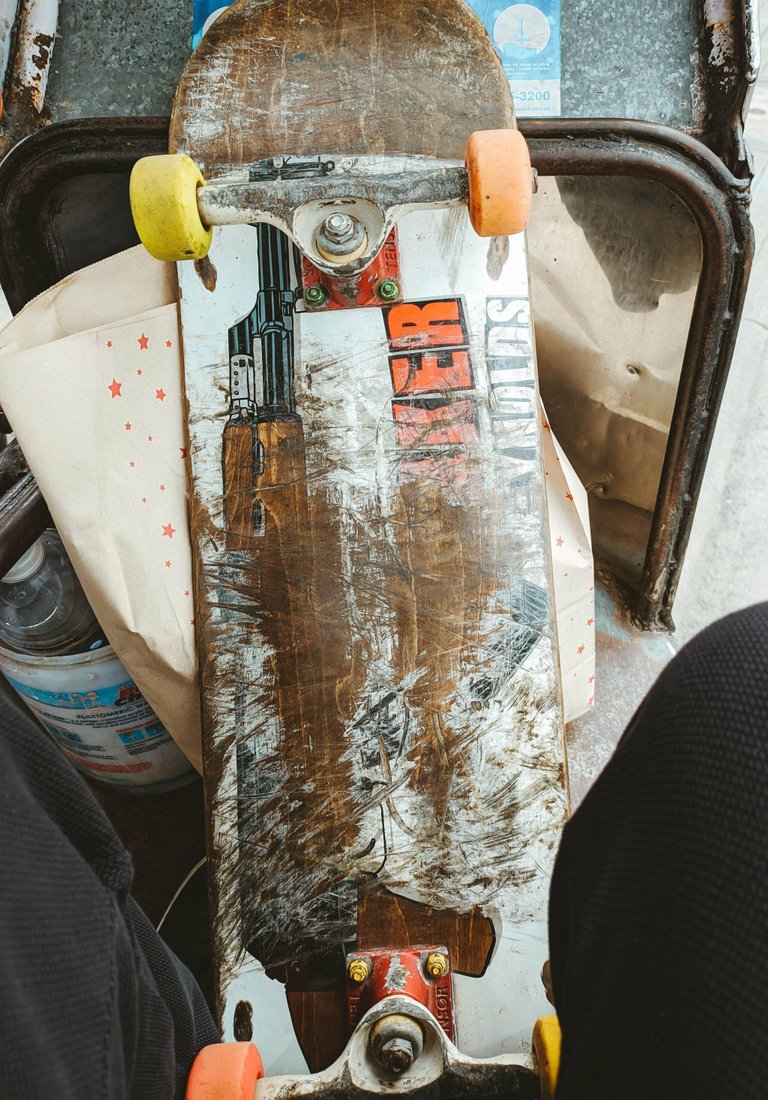 Half Cab Bigspin By Me
Bigspin is one of my mastery I can do this trick on the flat ground and I can drop this trick to a high platform.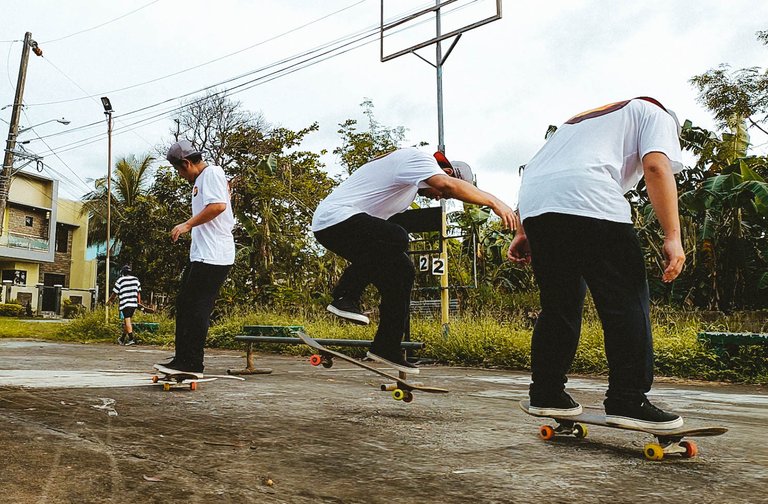 Varial Flip By Me
Except for the Kickflip I can do a Varial Flip too and this flip trick is my second favorite trick. I can do this trick in the flat ground, drop and in.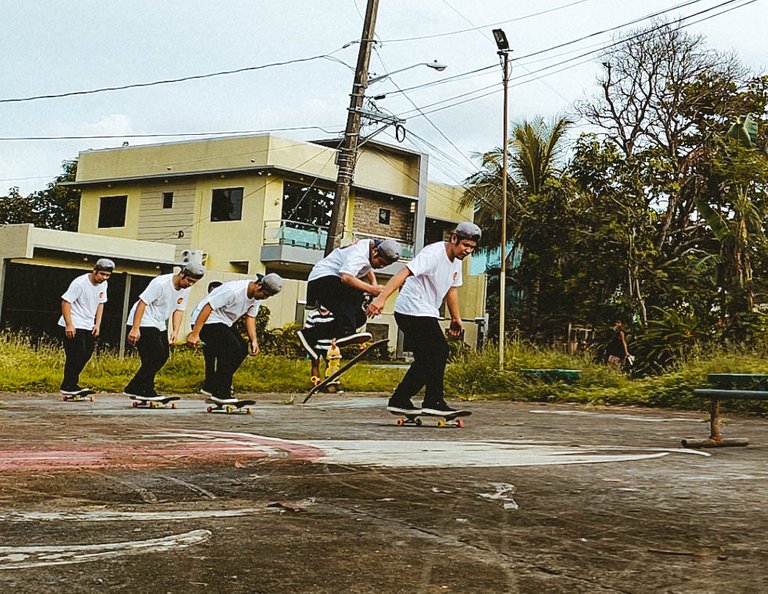 Skateboard And The Sunset
After the whole day of play skateboarding, I dropped my skateboard on the ground and captured some photographs with the beautiful sunset.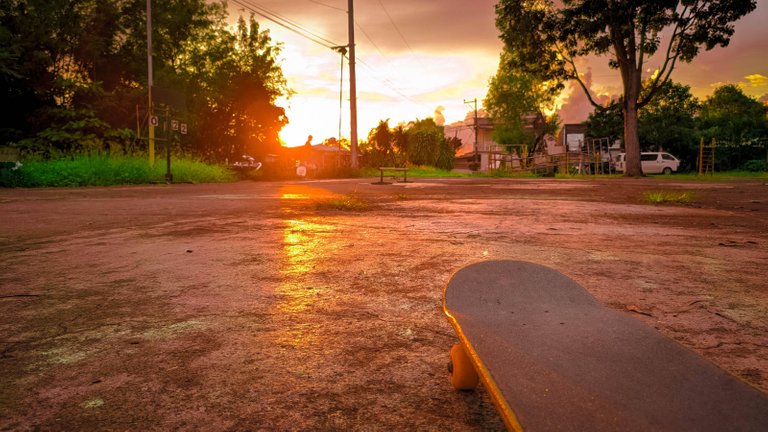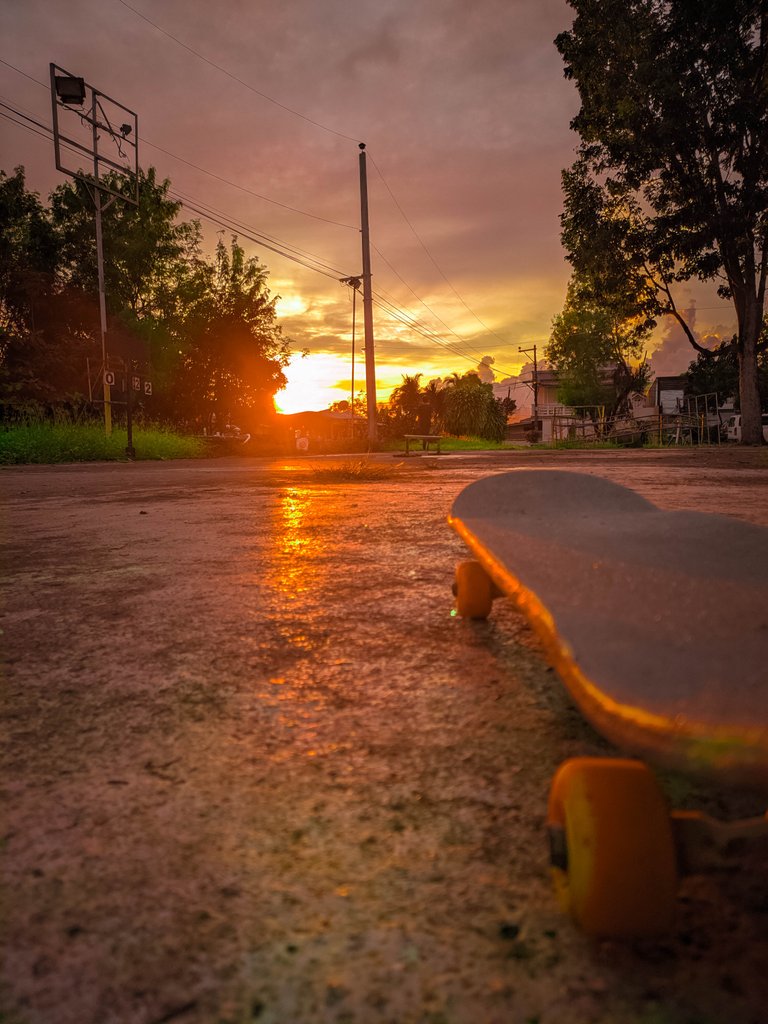 ---
P.S: I've been playing skateboarding since 2005 and start filming and editing in 2011. On TWS skate video you'll find a random of tricks and behind skateboarding, we are not pro skaters we just skate for fun and I really love this.
---
---
Stay safe, Stay home.
Thanks For Visiting My Article I appreciate Your Precious Time!