What's Up Guys!
Here is my new TWS topic yes! as you can read the title of this blog is about "Picnic & Skateboarding" just because we have a new setup about our stuff. Two weeks ago one of my homies named Danico and I bought a new water bucket with a faucet. We bought a water bucket for our drinks to relieve the thirst and to stay hydrated and also to avoid hydration. Danico also brings a grocery basket we put all our stuff inside of the basket and organize our stuff like phones, foods, and other important stuff. Because of the basket and water buckets, it looks like we picnic in our spot lol.
Danico With The Basket
Here is the image of Danico holding the grocery basket full of foods and other stuff. He looks like he set up a picnic because of the table on his back.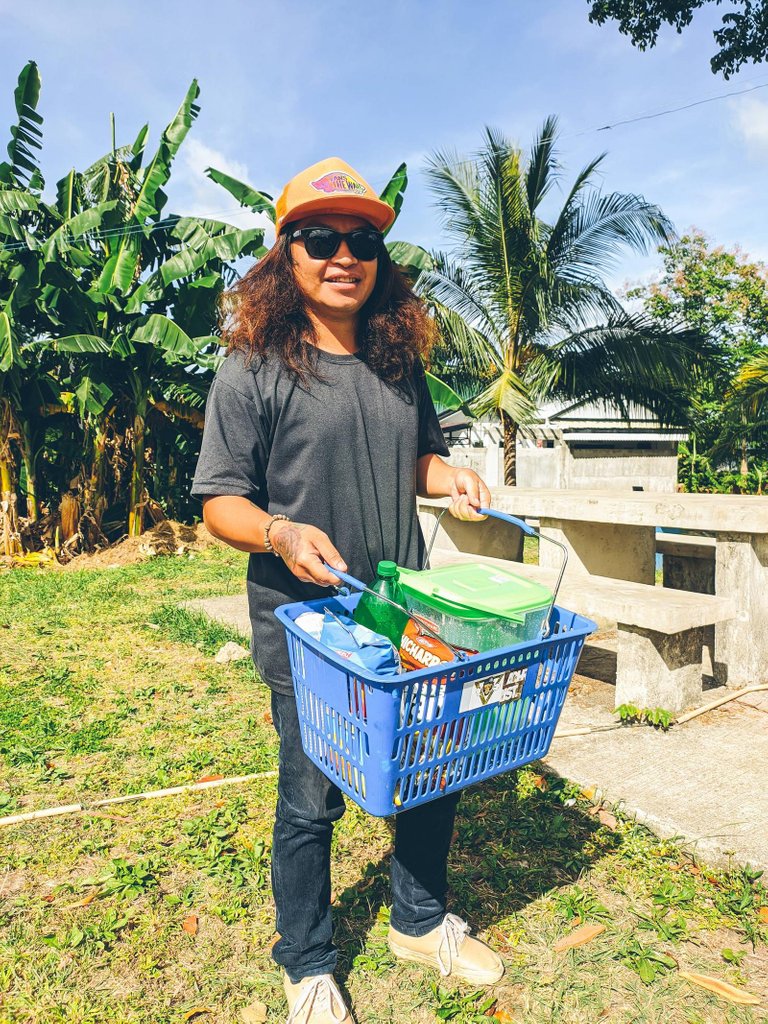 The Basket And The Water Bucket
Here is the image of our new water bucket and the grocery basket that I mentioned above.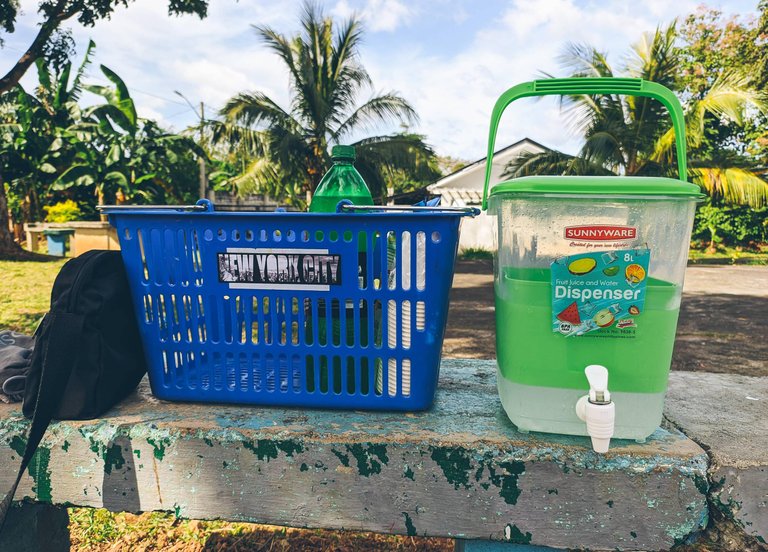 Me While Waiting And Resting
I captured this photograph of my skateboard while I'm waiting for my homies Danico at the waiting shed of the grocery store. I bought soft drinks and snacks.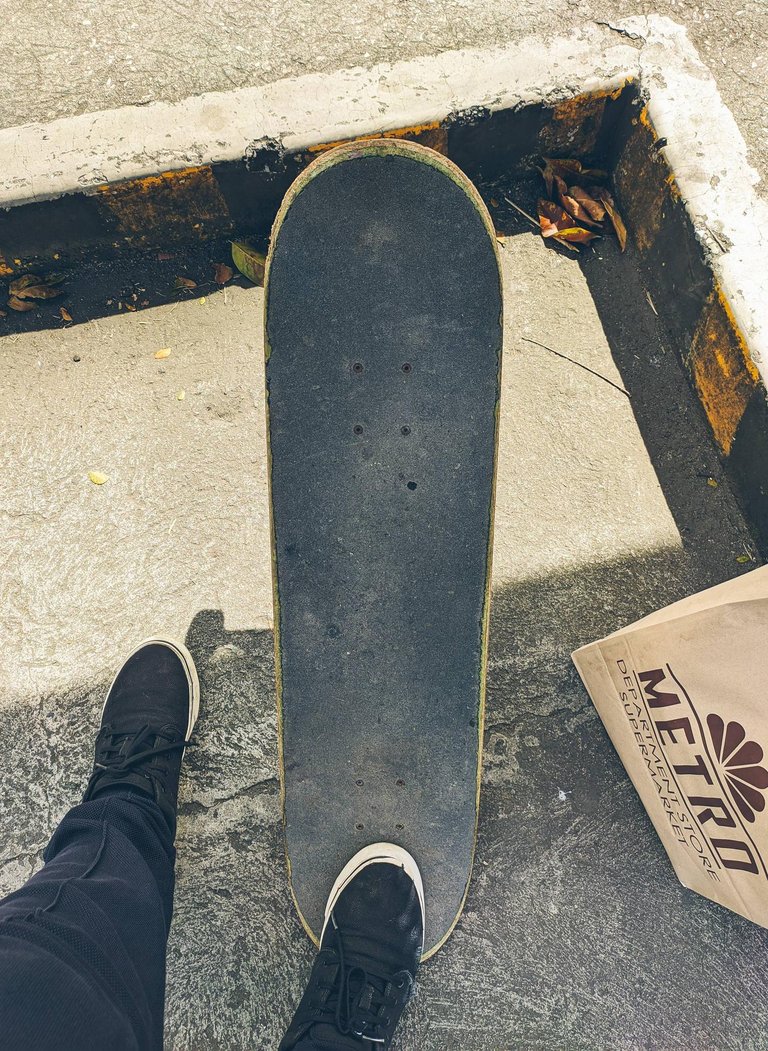 This image was captured by homies Danico I told him to take some photographs of me.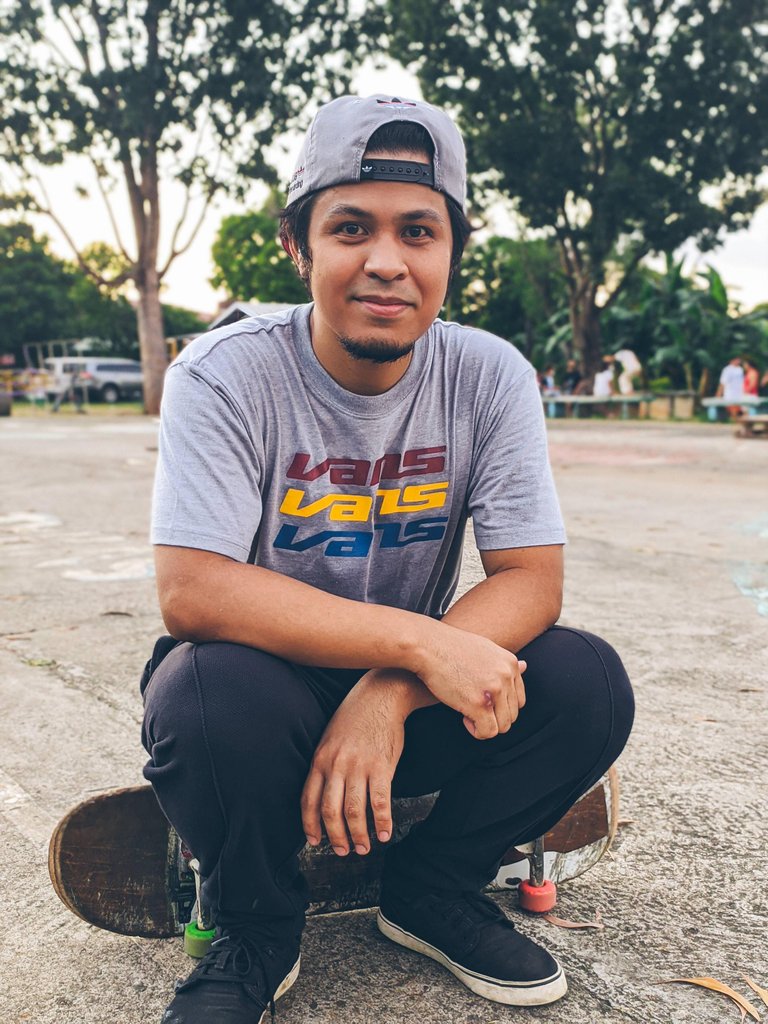 My Homies
I captured some photographs of my homies while standing at the front of our stuff. In the first photograph, they really don't know that I taking a shoot and in the second one I told them that I taking a shoot.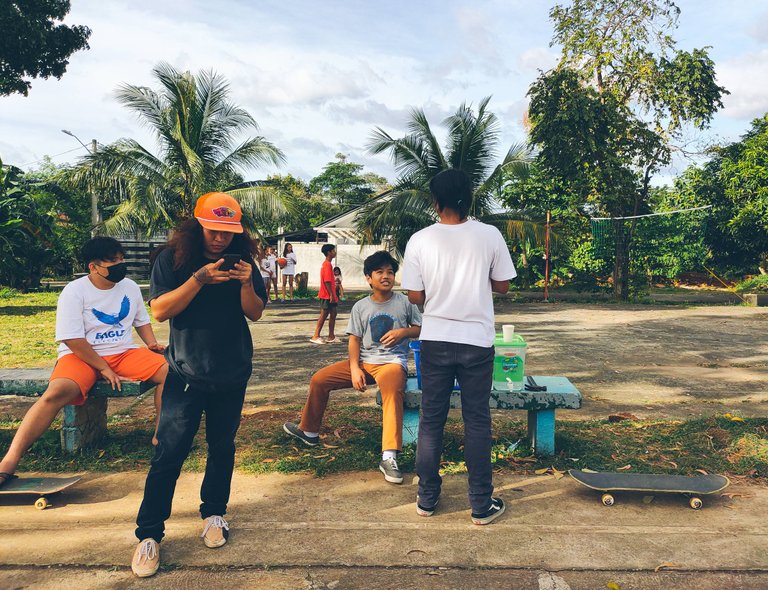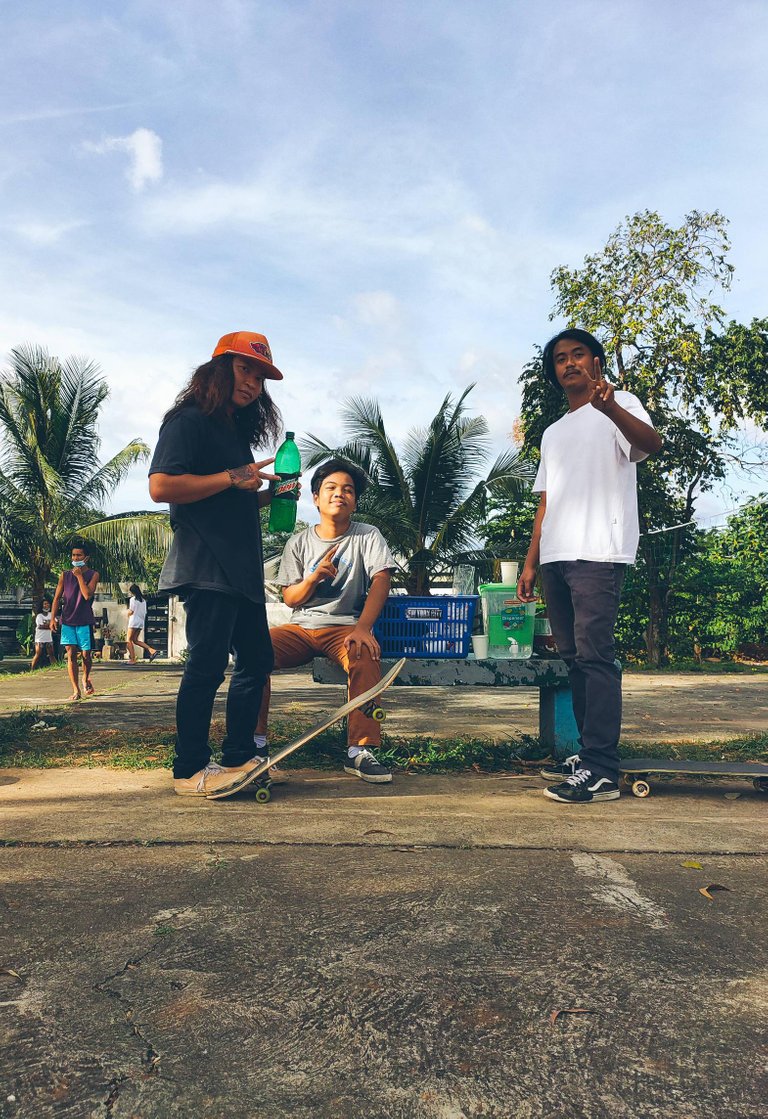 ---
P.S: I've been playing skateboarding since 2005 and start filming and editing in 2011. On TWS skate video you'll find a random of tricks and behind skateboarding, we are not pro skaters we just skate for fun and I really love this.
---
"WE SKATE FOR FUN NOT FOR AGENDAS"
---
---
Stay Safe, Skate Safe.
Thanks For Visiting My Article I appreciate Your Precious Time!