Hey guys!
Here's are my new The Worms Skatecrew topic all photos captured on December 13, 2020, twelve days before Christmas. We've been able to skate twelve days before Christmas the last skate sesh for December and the year 2020. We all struggled last year I hope this year of 2021 everything is back to normal so we can live a normal life, we go outside without a facemask and face shield. On that day I was late for about an hour because I have something very important to do. When I arrived at our spot we have two hours left before dark after 15 minutes one of the crew came out of nowhere his name is Rai. Suddenly after an hour of skating the rain starts to fall we packed our stuff and find a shelter. We stopped by at the front of the small chapel until the rain's out.
Not A Perfect Boardslide By Joshua
Here is the sequence photo of Joshua's Boardslide failed the trucks of his deck stuck in the rail that's why he threw away.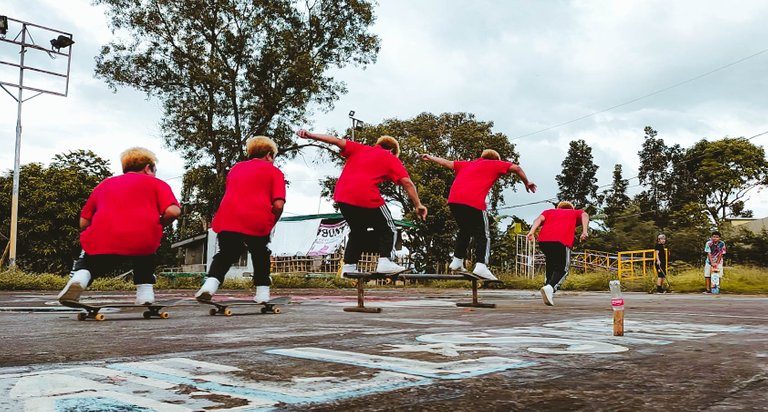 Backside 50-50 By Czar
Czar said that is the first he landed the Backside 50-50 to rail he done so well and amazing. Backside 50-50 is a little bit hard because your face isn't the front of the rail but to Czar Backside 50-50 looks so easy.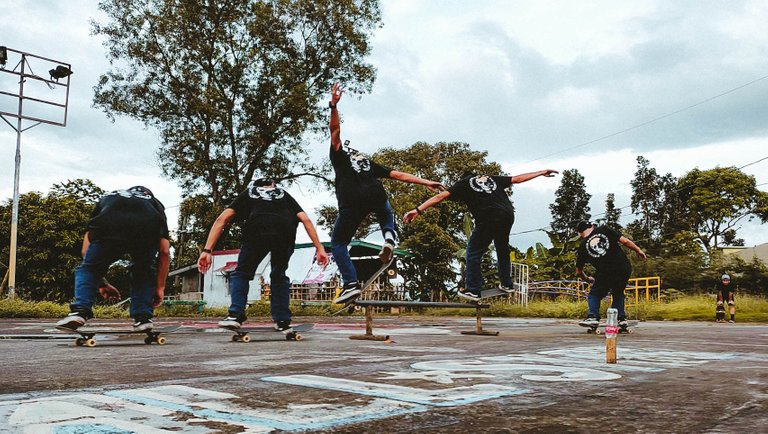 Front Board By Lawrence
Here is the sequence photo of Lawrence's Front Board he landed that trick perfectly.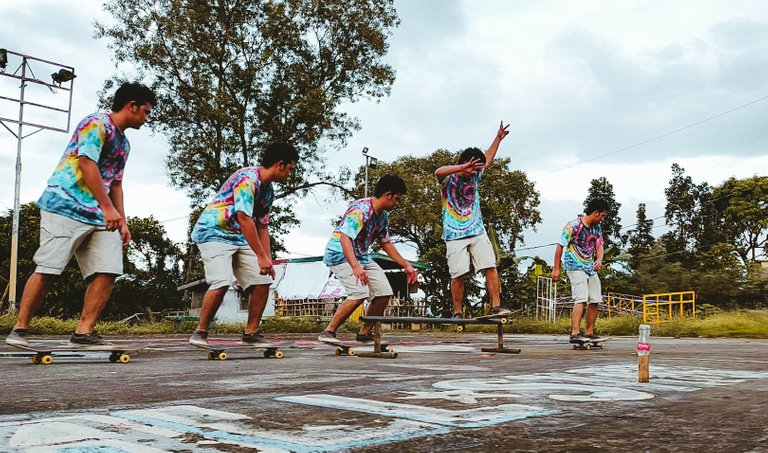 Nollie Backside Shove-it By Me
Nollie Backside Shove-it is one of my favorite Shove-it tricks for me that is so easy to do than the normal Frontside Shove-it. I can do that trick on the flat ground and I can drop that trick on the highest platform.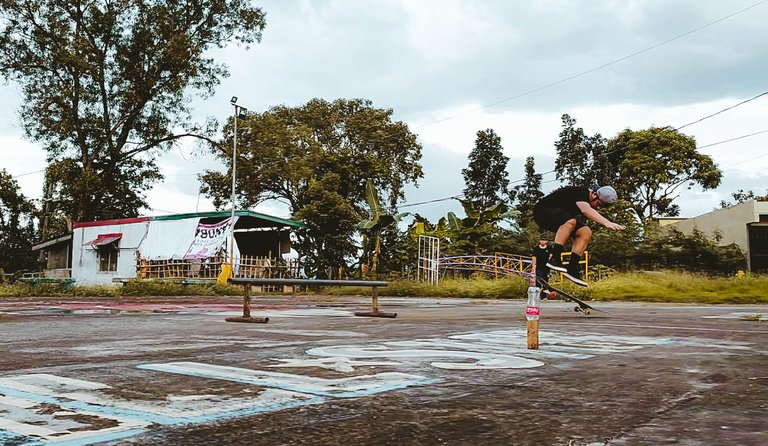 Boardslide By Wency
Here is the sequence photo of Wency's Boardslide he also perfectly landed that trick with a little bit of drag.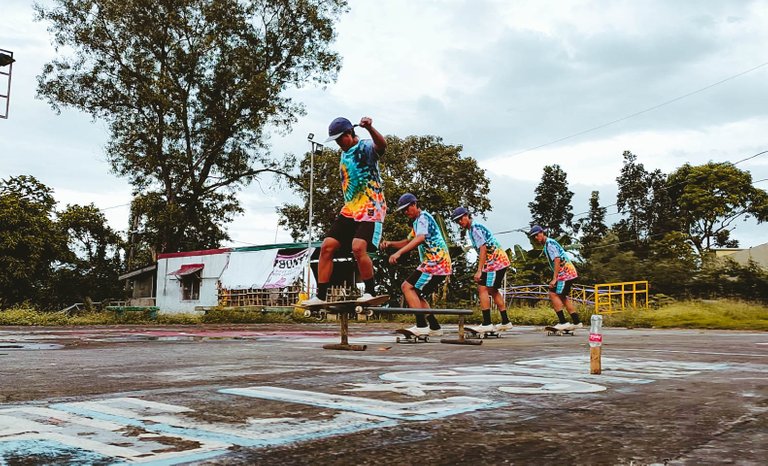 ---
P.S: I've been playing skateboarding since 2005 and start filming and editing in 2011. On TWS skate video you'll find a random of tricks and behind skateboarding, we are not pro skaters we just skate for fun and I really love this.
---
---
Stay safe, Stay home.
Thanks For Visiting My Article I appreciate Your Precious Time!