What's Up Guys!
Three weeks ago one of my homies named Rai accidentally broke my Kingpin in half and then I bought a Kingpin online in a Skate shop online. After I purchased two pieces of Kingpin I packed the other set of my trucks and put it in a red color eco bag. I fixed my truck the one that has a broken Kingpin in the skate spot. Sadly the Independent Kingpin is fit to my Tensor base plate it's too big so to fit the Kingpin to my base plate I used a hammer and I hammering the Kingpin into the hole of my base plate. The bad thing has happened after I hammering the Kingpin I accidentally broke my baseplate It's broke the other part of my base plate so now I have only 3 holes for my hardware. The good news is I can still use my skateboard and it doesn't change my skate performance even the base plate broke.
Inside of that red eco bag has one of my set of trucks and my skateboarding tools. The reason why I put my skateboard, a bag of soft drinks, and my set of trucks in that chair because I've been waiting for my homies named Danico because he offered a free ride.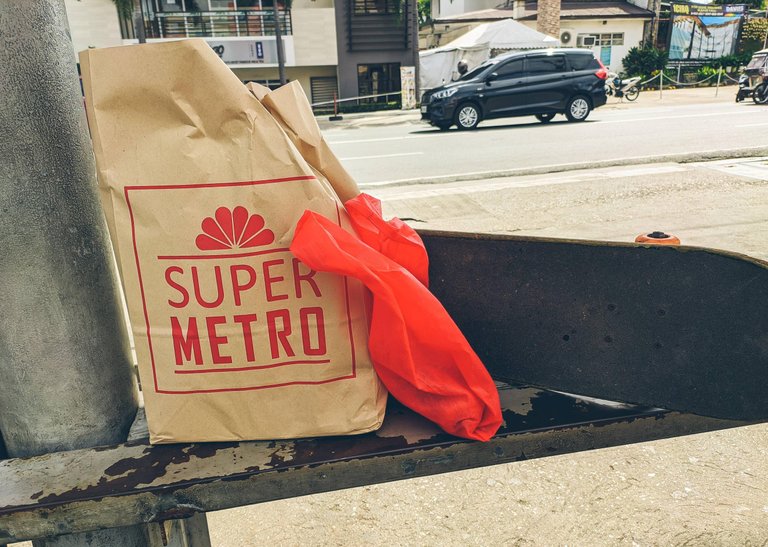 Fakie Ollie In & Half Cab 180 Out By Wency
Here is the sequence action photo of Wency's Fakie Ollie In & Half Cab 180 Out in the skate ledge. He is good about doing that trick even he can ride too slow he can execute that trick perfectly.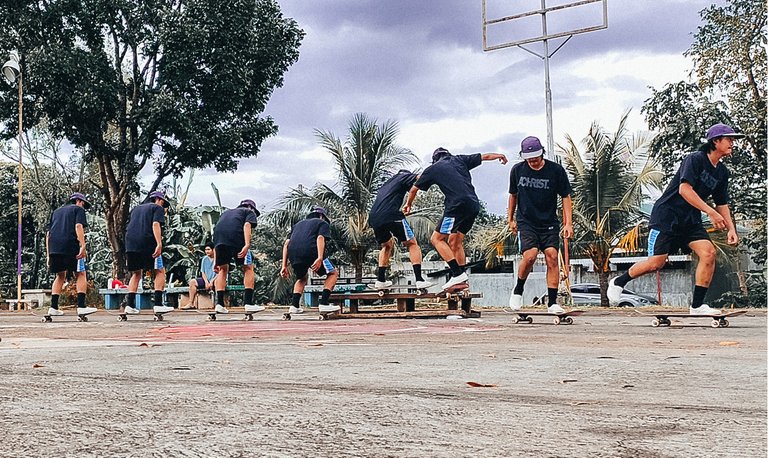 Backside Boardslide Sex Change By Miguel
That little kid named Miguel was so unbelievable he can do a Sex Change while he doing his Backside Boardslide in rail. Nobody can teach him that trick he can learn that trick by himself that's why so amazing.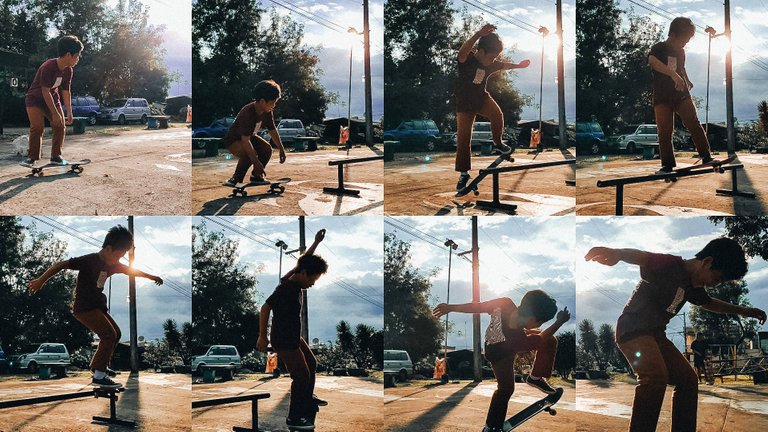 Not A Perfect Frontside 50-50 By Joshua
During our skate day, Joshua always practicing the Frontside 50-50 in rail but every time he did that trick he always failed or bailed maybe because he has a problem with his footings. Look at that photo below he almost threw away.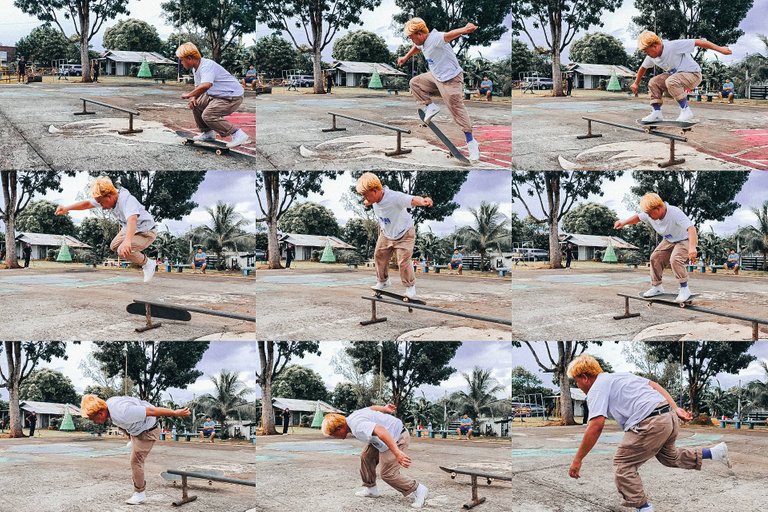 Backside Boardslide In The Box By Me
Yeah! I can execute the Backside Boardslide in the skate ledge I've been doing that tricks for so many years and I'm so lucky I have still that trick.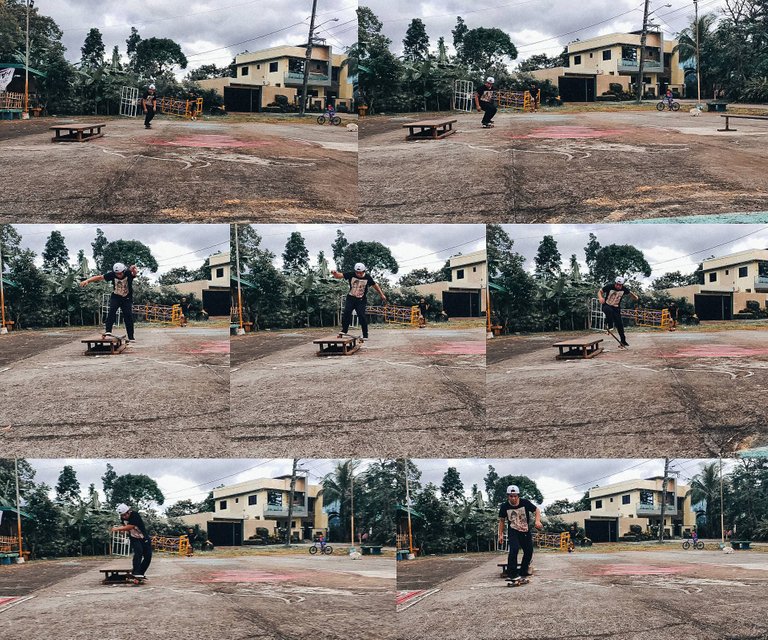 Backside Nose Slide By Danico
Every time that I saw Danico doing a Backside Nose Slide both ledge and rail he amazed me because he can execute that trick effortlessly.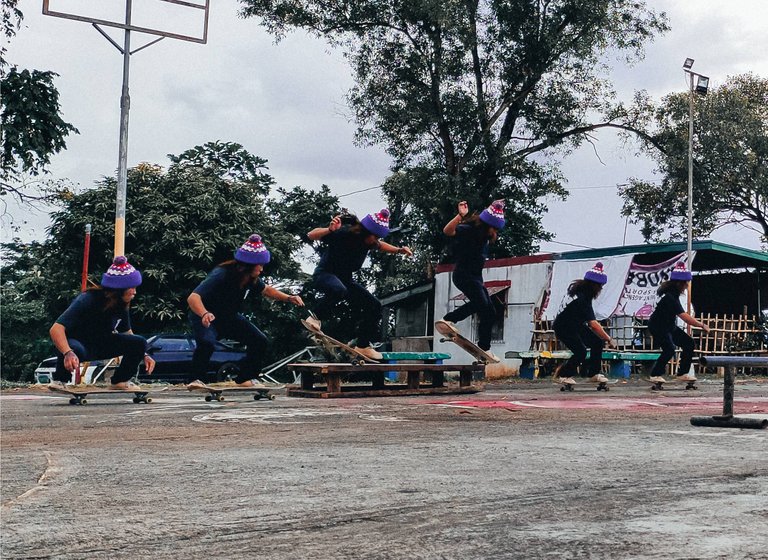 ---
P.S: I've been playing skateboarding since 2005 and start filming and editing in 2011. On TWS skate video you'll find a random of tricks and behind skateboarding, we are not pro skaters we just skate for fun and I really love this.
---
"WE SKATE FOR FUN NOT FOR AGENDAS"
---
---
Stay Safe, Skate Safe.
Thanks For Visiting My Article I appreciate Your Precious Time!