Hi, I'm @ahmetay. With this account, I curate certain tribes. I stake my token revenues in these tribes. Sometimes I buy and stake. There are 3 of these tribes for now. These are: Broadhive, Sportstalk and Centblog.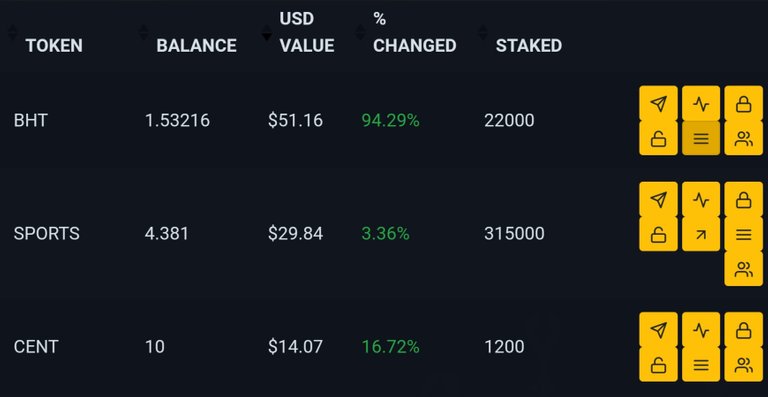 source
BHT POWER: 22,000
I am among the top 10 stakers in the Broadhive Community. That was my goal anyway. That's why I've reduced staking for now.
SPORTS POWER: 315,000
I continue to stake Sports. Because 315,000 SPORTS POWER is still too few for this tribe. Sports is my field of interest. I will continue for this.
CENT POWER: 1,200
www.centblog.org is a new tribe. I am currently in the top 10 among the stakers. But a lot can change in a short time. I will continue to buy and stake to maintain this status.
The number of Tokens I Stake are always integers. That's because I think I'm obsessed with symmetry. I don't like cursing. 😀
Bye now.