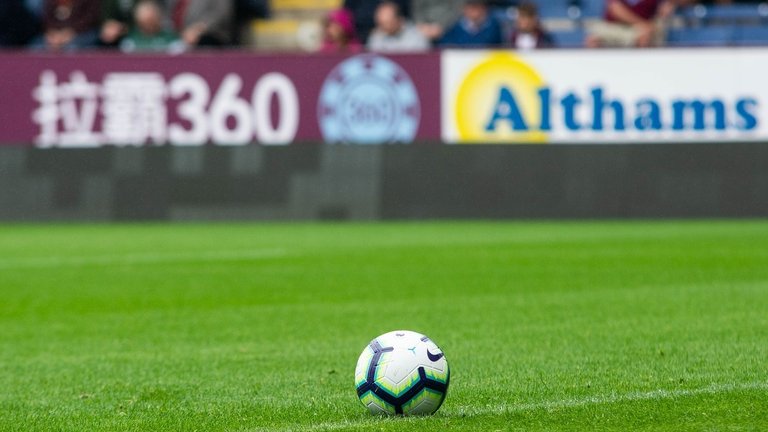 These are previews from matches involving Belgian Teams with all the latest on team news, player form, injuries along with my personal betting angles, ...

Plenty of interesting matches in week 4 and I'm highly looking forward to many of them. Players by now are more used to empty stadiums, the weather turned back to normal and there are no more drinking breaks. All this while 3 matches have been played which allows having a better grip on all the teams. One very interesting matchup tonight...
---
Oostende vs Anderlecht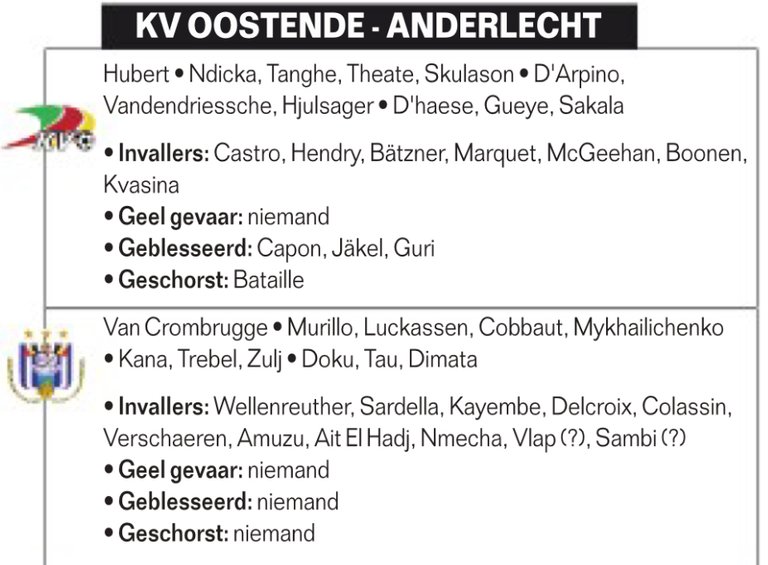 Oostende have actually been playing quite good but only managed to take 1 point out of 9 because they seem to be having a very hard time to actually score (like many teams) while they still seem to be in danger of getting stupid unneeded goals against. Anderlecht was simply not good enough last week against a well organized Moeskroen in the first match with Kompany as the head coach. They had 74% possession with good intentions but barely created real chances from that even when playing 11 vs 10. This match was also the 2nd time Anderlecht gave a lead away in the last minutes and it also happened multiple times last season. They are aware of it and the reason it happened was mostly due to fear. Now they aim to be sharper and try to score more goals from what is said. I don't expect Oostende to crawl back in defense and play the counter game which should make this one more interesting, both are teams that are bound to get stupid goals against. This matchup has a history of many goals (17 in last 4 meetings). I will wait out the start of the match to potentially take a position on the over likely at higher odds. Based on what both teams have shown so far, I have to take a small pre-game trading position on
Oostende +1 @ 1.725
as there is nothing that justifies Anderlecht winning this match by 2 goals based on that. Oostende managed to create 12 corners at home in their first match while Anderlecht created 7 in their only away match so the over there is also an option I'm considering. The Anderlecht To Win & Both Teams To Score is also something I think will do quite well on Anderlecht this season.
---
Late info might change my view on what is written in these previews. I will cover these matches live in our SBC Discord Channel. All my bigger pre-game & Live bets can automatically be followed on Copytip
---
Season 2020-2021 BTC Bets
| Date | Bet | mBTC | Odds | Result | Betslip |
| --- | --- | --- | --- | --- | --- |
| -/08/2020 | Soon | 10 | - | - | - |
---
Bookies, Projects & Platforms I use...

Info

Info

Info

Info

Info
| Month | Bets | Won | Lost | Push | Staked | Profit BTC | ROI |
| --- | --- | --- | --- | --- | --- | --- | --- |
| Jan 2020 | 1 | 1 | 0 | 0 | 0.0100 | +0.01271 | +127% |
| Dec 2019 | 2 | 0 | 2 | 0 | 0.0200 | -0.002000 | -100% |
| Nov 2019 | 2 | 1 | 1 | 0 | 0.0200 | -0.001800 | -9.00% |
| Oct 2019 | 4 | 1 | 3 | 0 | 0.0400 | -0.020800 | -52.00% |
| Sep 2019 | 4 | 3 | 0 | 1 | 0.0400 | +0.028890 | +72.22% |
| Aug 2019 | 10 | 7 | 3 | 0 | 0.1000 | +0.033860 | +33.86% |
| July 2019 | 2 | 2 | 0 | 0 | 0.0200 | +0.018000 | +90.0% |
| Jun 2019 | 0 | 0 | 0 | 0 | 0.0000 | +0.000000 | +0.00% |
| May 2019 | 7 | 0 | 5 | 2 | 0.0700 | -0.050000 | -71.43% |
| Apr 2019 | 5 | 3 | 2 | 0 | 0.0500 | +0.024170 | +48.34% |
| Mar 2019 | 7 | 3 | 3 | 1 | 0.0700 | +0.004120 | +5.89% |
| Feb 2019 | 6 | 4 | 2 | 0 | 0.060 | +0.023210 | +23.21% |
| Jan 2019 | 10 | 0 | 9 | 1 | 0.100 | -0.079640 | -79.64% |
| Dec 2018 | 15 | 4 | 10 | 1 | 0.150 | -0.058880 | -39.25% |
| Nov 2018 | 17 | 7 | 10 | 0 | 0.170 | -0.032170 | -18.92% |
| Oct 2018 | 15 | 6 | 9 | 0 | 0.150 | -0.028290 | -18.86% |
| Sep 2018 | 14 | 13 | 0 | 1 | 0.140 | +0.141820 | +101,3% |
| Aug 2018 | 8 | 5 | 1 | 2 | 0.080 | +0.045470 | +56.84% |
| Jul 2018 | 17 | 8 | 9 | 0 | 0.135 | +0.033590 | +24.88% |
| Jun 2018 | 15 | 7 | 7 | 1 | 0.150 | +0.018200 | +12.13% |
| May 2018 | 2 | 2 | 0 | 0 | 0.020 | +0.023440 | +117% |
| Feb 2018 | 12 | 3 | 8 | 1 | 0.091 | -0.036293 | -39,88% |
| Jan 2018 | 21 | 10 | 10 | 1 | 0.147 | +0.005800 | +3.95% |
| Dec 2017 | 19 | 9 | 8 | 2 | 0.148 | +0.010422 | +7.04% |
| Nov 2017 | 21 | 11 | 10 | 0 | 0.210 | -0.008030 | -3.82% |
| Oct 2017 | 21 | 10 | 10 | 1 | 0.210 | +0.003080 | +1.46% |
| Sep 2017 | 9 | 4 | 4 | 1 | 0.090 | +0.001440 | +1.60% |
| Total | 266 | 124 | 126 | 16 | 2.491 | +0.092319 | +3.71% |