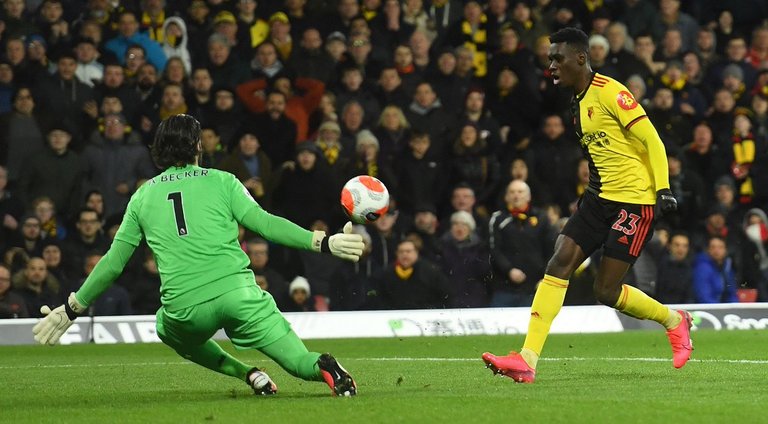 source
One of three that went past Allison yesterday.
Finally it happened yesterday with Liverpool losing to relegation threatened Watford. It is amazing what a team in danger of the drop can do when they are up against it.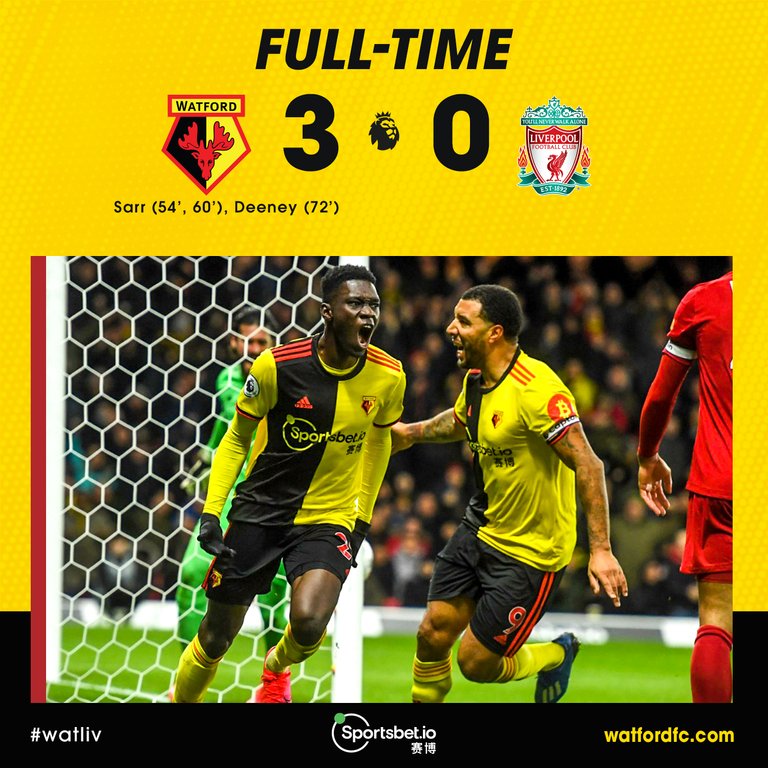 source
On Friday bottom team Norwich beat third placed Leicester, 2nd bottom Watford beat Liverpool and third from bottom West Ham beat Southampton. Some remarkable results clawing two out of the bottom three sucking two others into their place. This is why everyone enjoys watching the Premiership as any result is possible. The bookies love it as bankers are no longer bankers this time of the season.
The run Liverpool had was fantastic as they had 18 consecutive wins and were unbeaten for 44 games. These figures show how dominant they have been and winning the title is only a formality and is a matter of when and not if. The team needs 12 points from their last 10 games which is only 4 victories.
Two seasons ago Manchester City won the league amassing 100 points and Liverpool should surpass that. Sometimes a team needs a kick up the backside to get things back on track. Last week they scored late goals against West Ham and the team wasn't as fluent as they had been a few months ago.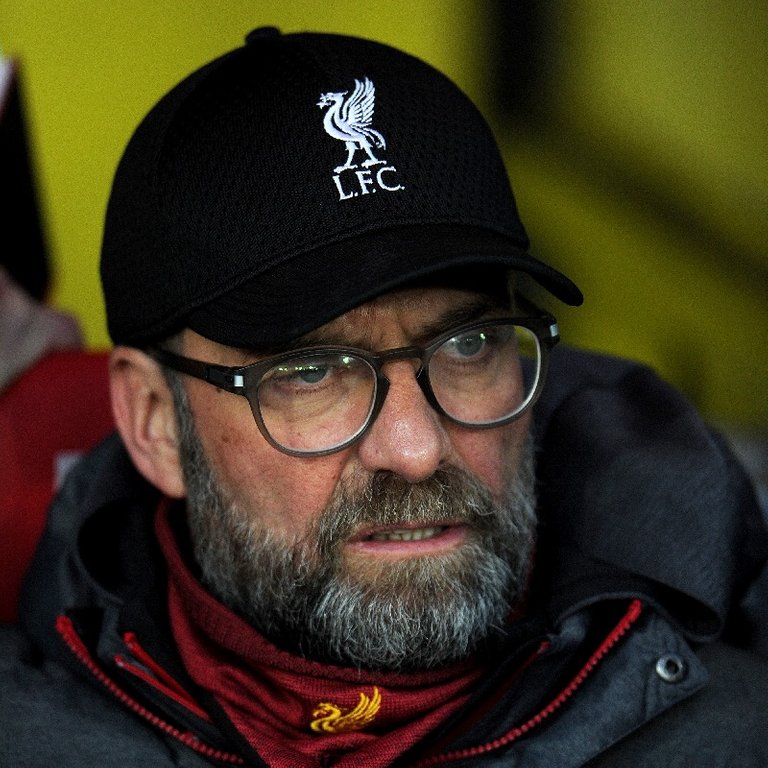 source
Not a happy face and more of a grimace.
I am sure complacency sets in when you think you just have to turn up to win. Liverpool have a target on their back as everyone wants to beat them now as no one expects them to lose. This is actually good news for Jurgen Klopp and his team as this is a mini wake up call. Nothing to panic over but a time to reset and get back to winning ways for the final push.
I am sure there is disappointment not matching or beating Arsenals unbeatable' s 49 game record, but winning the league is more important. Liverpool last lifted the trophy 30 years ago which tells you any supporter born after 1990 has never experienced this before.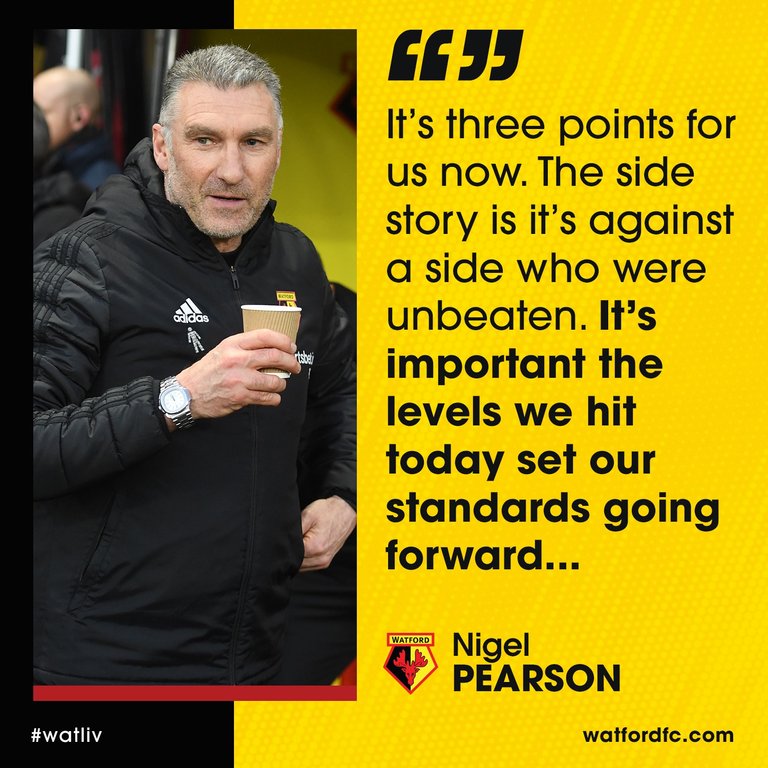 source
Watford are in a scrap to save their position in the Premiership.
I don't expect Liverpool to make it to the end of the season without more hiccups as most teams are fighting for relegation or a possible top 4 position. Liverpool will win the league so the pressure is off and possibly players will take it easier in the final run in. Chasing a record points tally could be the motivator, but then again if they win the league and are still in the Champions League priorities change.
Great teams show fight and that is how it should be. Liverpool need to show what they are made of now and finish the job as quickly as they can and get onto the Champions League business as I can see games being postponed due to the Corona Virus which will go in their favor for now.