What do Dmitry Mazepin , Michael Latifi and Lawrence Stroll all have in common besides being billionaires? They have all been angling to get their sons into Formula One and two have succeeded already.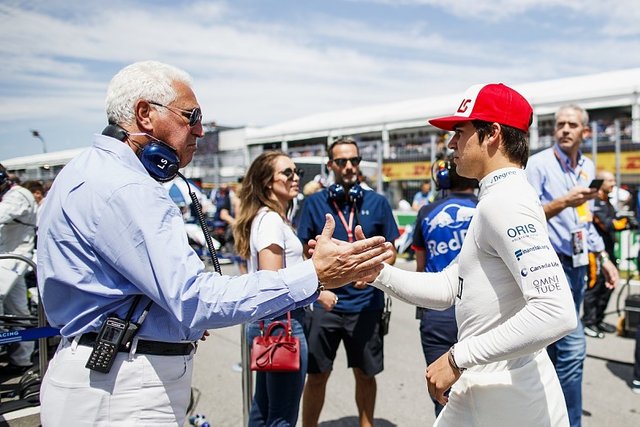 source
Lawrence and Lance Stroll at Racing Point.
Lawrence Stroll has made it happen first with Williams and then with Force India before buying the team and changing the name to Racing Point. The problem is Lance Stroll is not a driver who is super talented.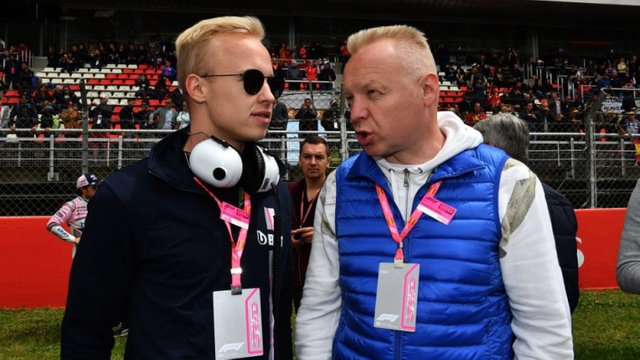 source
Dmitri with son Nikita.
Dmitri Mazepin bought a 10 percent share in McLaren in 2018 after his failed bid trying to buy Force India losing out to Lawrence Stroll.Now with Stroll setting up Aston Martin Racing which is expected to be the current Mercedes set up it leaves Racing Point up for grabs as a running concern.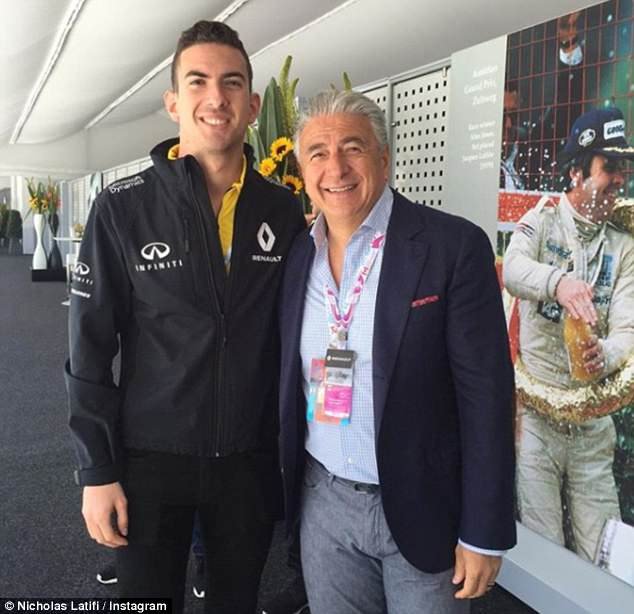 source
Michael and Nicholas Latifi.
Michael Latifi has a son Nicholas who is showing some promise and will be driving for Rokit Williams Racing this season. Nicholas is backed by Lavazza Coffee and with him driving for Williams they have become an official partner of Williams with branding of logo's on the car and racing suits plus advertising in the pits.
I actually don't have a problem with how Latifi has claimed his seat as Williams need financial backing to try and improve the entire set up. Latifi has proved himself last year coming second overall in the Formula Two World Championship.
Latifi and Mazepin both competed in the Formula Two Championship in 2019 where Nikita Mazepin didn't have a great season finishing 18th overall. If we thought Stroll was a little out of his depth then Stroll looks like a World Champion compared to Nikita.

source
Nikita Mazepin was blamed for this crash and had 4 points added to his licence. He never went around the bollards like Aitken did and snuck back onto the track causing a huge crash.
All I can say thank you to the FIA for bringing in the Super Licence as it looks like this could keep him out of Formula One for a while yet. He needed to finish in the top 3 at the Formula Two series so he was never even close.
You can compare this to one of the owners of a football club making sure his son plays in the team even though everyone knows he is useless. Just because you own the team you still need the results.
I can foresee a problem though in the future because if Stroll was to get a seat at Aston Martin/Mercedes and partnered with Hamilton it would become clearly obvious when Stroll struggles to make the top 10 whereas Hamilton is winning all the time. Questions would surely be raised and daddy couldn't protect his son any longer.
If this plays out as it could this actually could chase fans away from the sport whilst the FIA is trying to grow it. We would actually have 4 seats taken as Sergio Perez is backed by a billionaire as well.
Formula One is meant to be the best drivers with the best technology pushing a machine to it's limits. Having sub standard drivers is not what the paying public would like to see plus this is irresponsible and dangerous to everyone racing.