source
yesterday i did a post about the DAS system or Duel Axis Steering system Mercedes have come up with. it is rather significant as Pirelli the tyre manufacturer have been trying to work out how it changes the tyre performance.
The front tyres are angled in slightly so in theory the entire tyre doesn't touch the ground which is known as the footprint. All cars are set in a similar way and you are most likely using only a percentage of the tyre and not the entire surface whilst driving.
This effects the temperature of the tyre as it will have hot spots only over the footprint. This enables better grip and traction for cornering etc. What Mercedes have done is change the angle of the tyre so that it sits flat giving the footprint that is in contact with the surface the entire width of the tyre. This will enable then to have constant heat spread across the tyre which gives them a massive advantage over the other teams.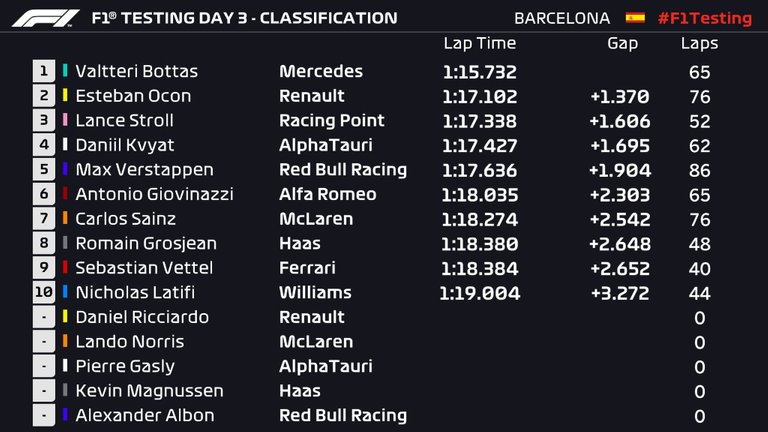 source
The lap times we saw today have Mercedes way out in front, but it is too early to say as fuel loads ,tyres being used etc play an important part. We will only know for sure when the racing season starts in Melbourne next month. It does look ominous though for the others as this is a huge advantage.
Mercedes have laid down the marker and it is for all the other teams to raise their games accordingly. As a team they just look like they have all their bases covered and know what they are doing. Adding new technology is just the cherry on the top making other teams heads spin.
Ferrari have gambled this season saying they have been aggressive in the choices they have made with the changes to the car this season. It looks like a gamble too far as the car broke down and had to be taken back to the pits by a truck.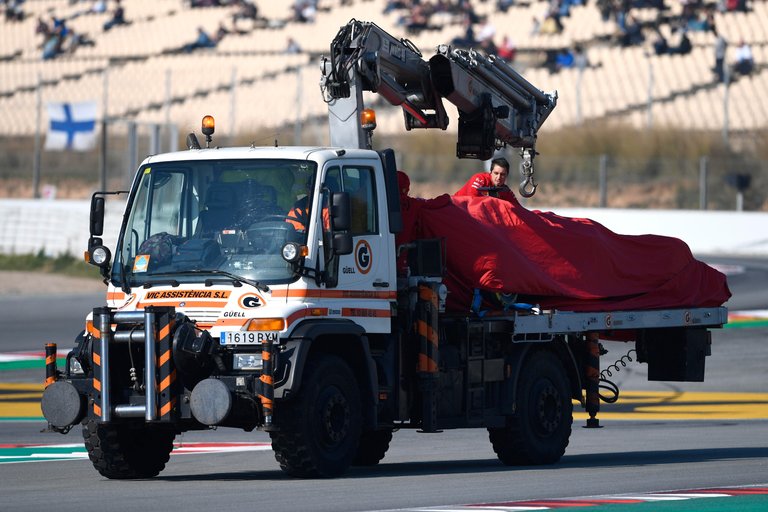 source
Ferrari breaking down on day 3 of testing means they have lost whatever they were trying to achieve this week and will have to start from scratch again next week. This is a huge setback as they are now playing catch up with every other team and they all look much stronger this season. This is not looking promising for the Italians and they must be worried.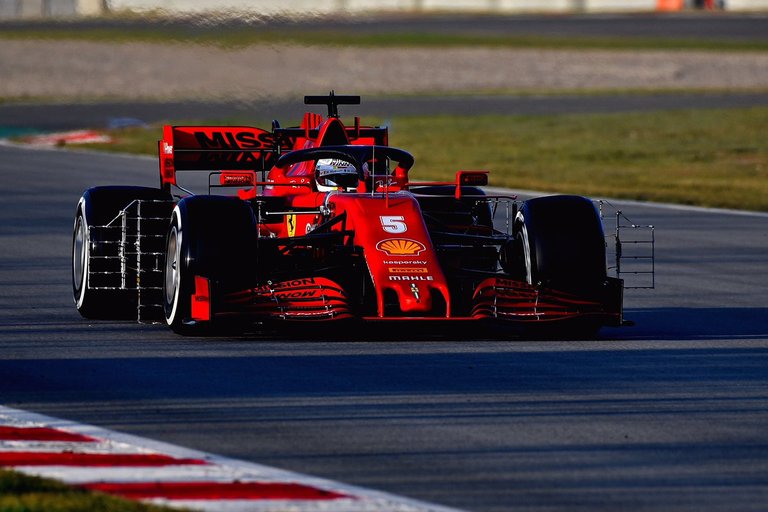 source
According to Ferrari this was an engine problem and now they will fit a new engine for the last bit of testing today. reliability has been an issue in the past and I hope it is not going to haunt them again this season.
I have my money on Mercedes taking the title followed closely by Red Bull and possibly Renault or one other less significant team in third. I just don't see Ferrari featuring high this year. I don't believe they have the right team plus they have little experience under Mattia Binotto.