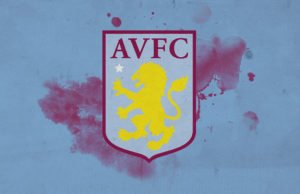 source
It was reported yesterday that Aston Villa made a loss of £68.9million last year yet they are still within the rules of the "Fair Play" system. This doesn't make any economic sense to me as they spent heavily last year adding players to the squad to survive in the Premiership.


source
This is a risky route as Fulham last year tried something similar after spending £150 Million and went straight back down with massive losses in revenue even though they received the £100 Million or so for the one season in the Premier League plus future payments reducing by 30 percent over the next 3 years called parachute payments.
Aston Villa have been one of those teams that has yo-yo'd between the Championship and the Premiership. The club has benefited from the parachute payments that are set in place. By being relegated in 2016 they would have received 3 payments with the last payment in 2019 . Whatever happens they are guaranteed the £100 Million though which is possibly what the owners are guaranteeing to pay them back for what they paid out.
Fair play was bought in to keep the clubs in check with their spending. The rule states that you cannot spend more than you earn. Aston Villa spent £146 Million on players for the 2019/20 season which has to be way above what they were earning.
The two owners invested over £100 Million in order for the club to move forward debt free but in my mind that should not be included as part of their earnings. The parachute payment which was their third and last was £14 Million along with reported revenue of £54 Million which is not profit and this is what doesn't make sense. Where is the Fair Play in this?



source
This seems to be a common theme with the club of spending above their means with the 2017 financials not looking great either.
If you spend £146 Million surely you have to earn and make profit close to that figure. There were reported one off payments of £45 Million which included players bonuses for reaching the premiership by being promoted and paying off the old shareholder who sold his share. The reported £100 Million then tells me is what their shortfall was to stay debt free and what they over spent this season.
With the likes of Manchester City having their issues then surely their oil rich owners could easily just throw in the £200 million or whatever the amount is and then it is all sorted or what is the difference between the two. City according to the leak gave false reports on advertising deals inflating their revenue but as long as the owners cover the shortfall then where is the Fair Play?
I just think the grey areas around this are only dependent on how deep your owners or investors pockets are and the rules don't mean that much as in this case it looks like they have been bypassed. Villa have been given the green light saying everything is in accordance with the Fair Play rules according to them, but I just don't see how this could be.