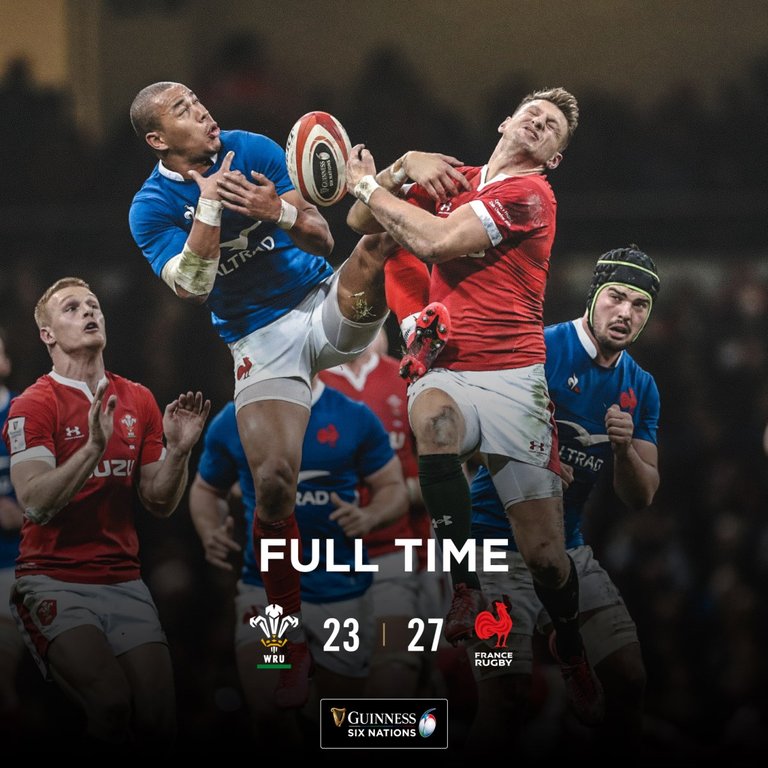 source
The French Rugby Team is back and in a big way. They beat Wales in Cardiff for the first time in 10 years yesterday. They are playing with passion and pride and are a joy to watch. The team has turned a corner after getting rid of an out of date coaching team and players who should have been dropped a few seasons ago.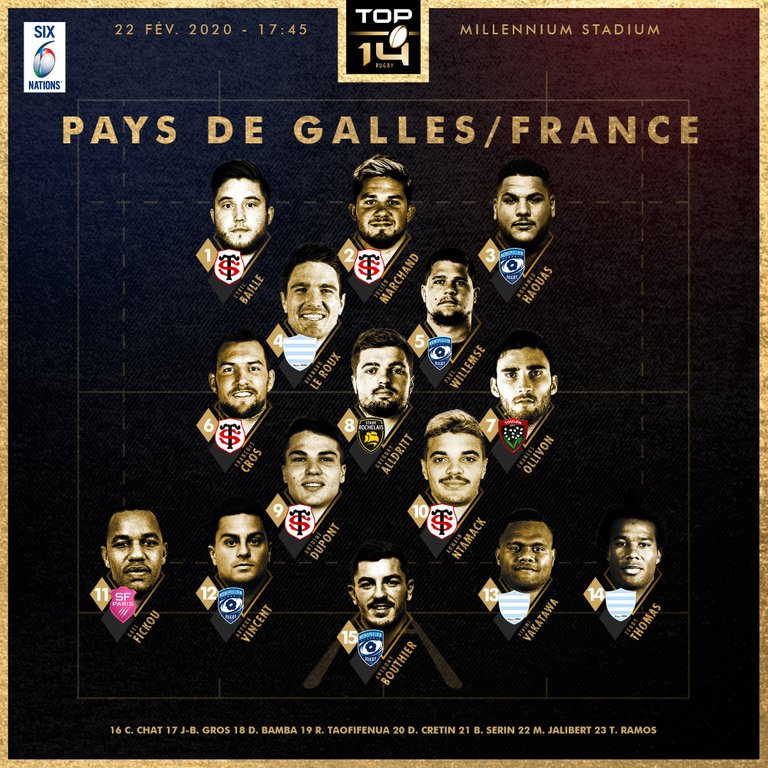 source
A very young team who will only get better as they gain experience.
What has made a difference is the coaching staff adding Shaun Edwards as their defensive coach. His input has changed their style of play giving them clear direction in how to defend. This has made this team a dangerous team to play against now as their defence is a weapon.


source
This is a new group of players having cleared out all the dead wood who haven't performed over the last 10 years. Two players remain from the team that played in the Six Nations from last season so wholesale changes have invigorated this team.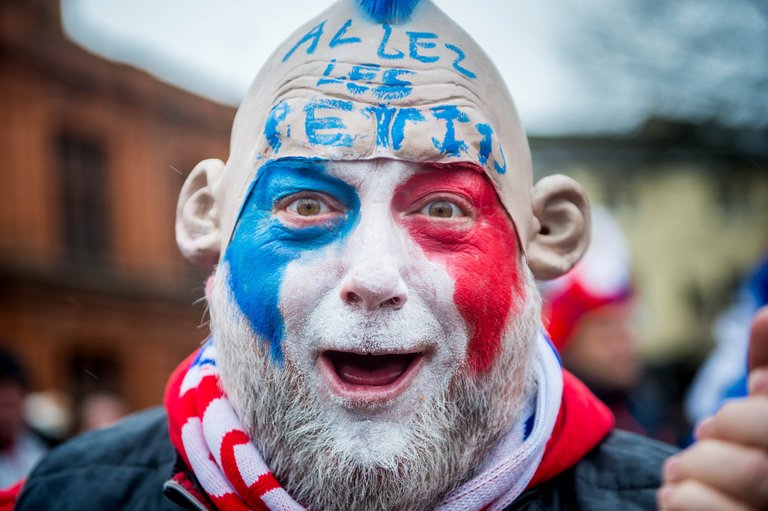 source
It is no wonder that Cardiff was flooded with French supporters as they now have a team they can support. The French teams of the past have been very political as certain clubs dominated the team selection ,it was not really a true reflection of French Rugby.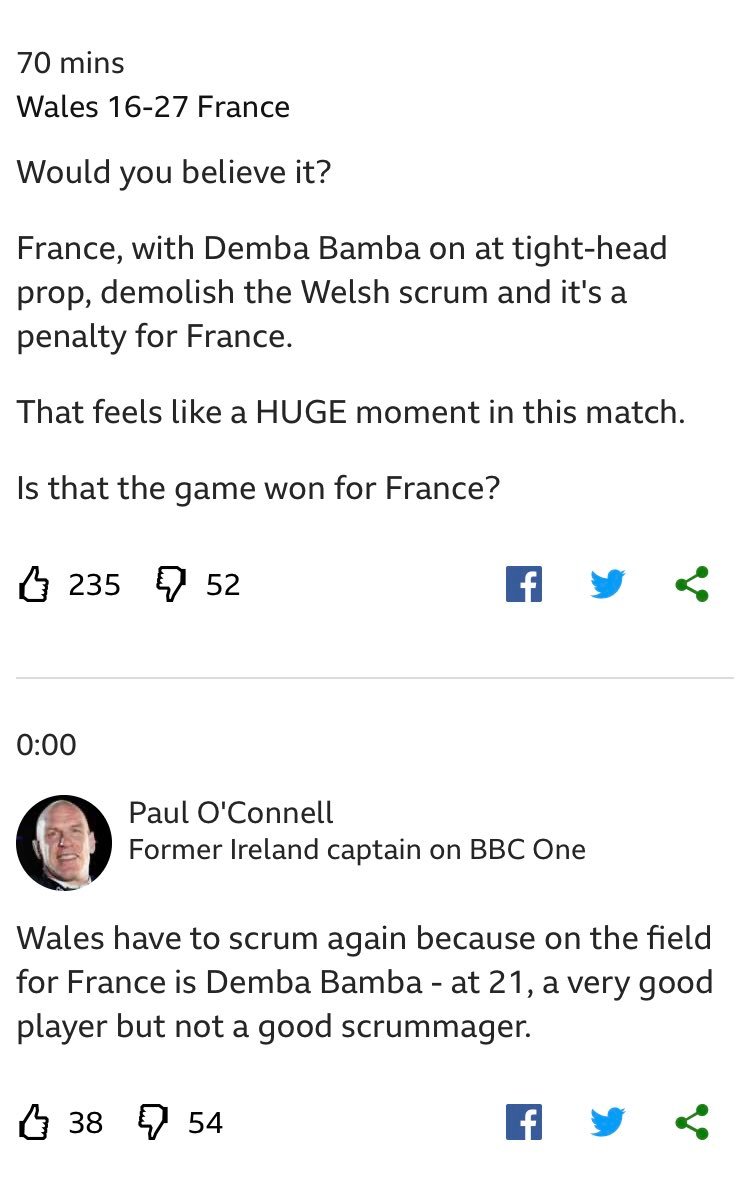 source
I think Paul will keep quiet next time as it was quite the opposite. Never under estimate a youngster with something to prove. This scrum turned out to be a turning point in the match.
The previous French teams have been so erratic blowing hot and cold with everyone guessing whether the team would be up for the game or not. This team is different though and believe it is down to the youthfulness of the team and the make up of the coaching staff.
A worrying sign is how teams have been able to score against them late on and that was rectified against Wales yesterday. Fitness and timely substitutions can rectify this so it is not a major concern. Against England changing 5 players late on was naive and costly when one or two changes would have been smarter. Too many changes at once can upset the team balance and coach Galthie learnt a tough lesson nearly costing him his first match in charge.
This team can evolve into something special but first they need to beat Scotland at Murrayfield before facing Ireland in Paris for the Grand Slam. This should be a humdinger and being a neutral would love to go and watch this one. The atmosphere of match day in Paris is something special which I have experienced on numerous times before.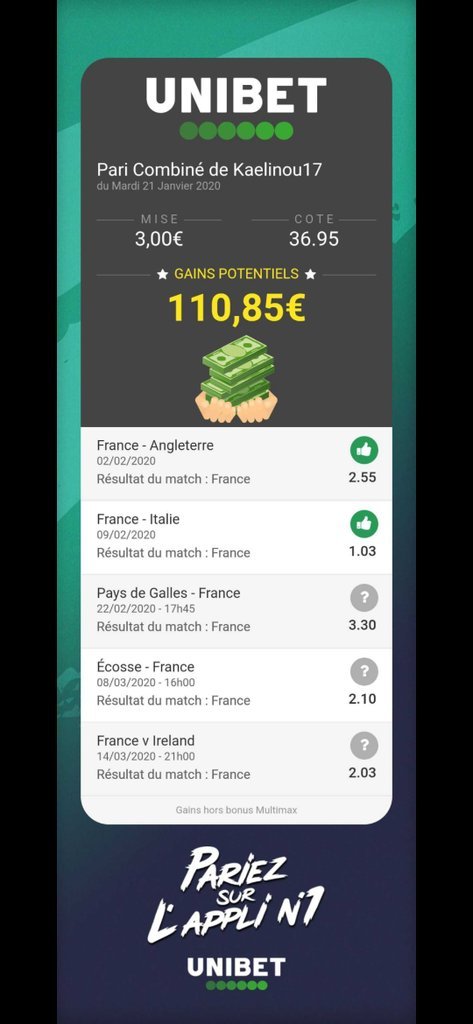 source
Grand Slam is on target.
From what I have seen so far I would not bet against them as they have been the best team on view so far. The Irish may be out of the running by then as well having to play England at Twickenham tomorrow which should be another great game. Lets hope Ireland can win setting up the showdown in Paris for a fortnights time.