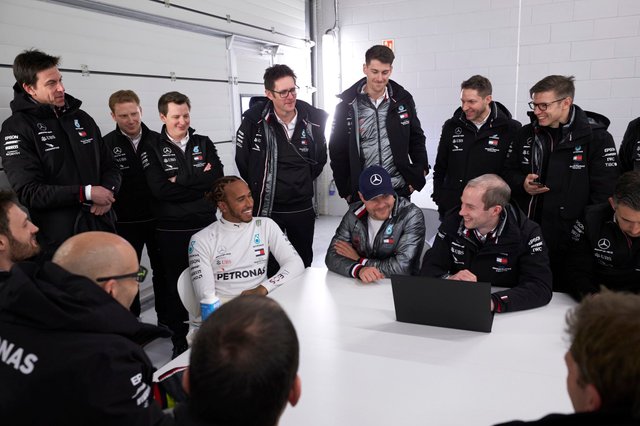 source
Mercedes and Red Bull both launched their new cars to the press on the race circuit and not in some glammed up staged theatrical production. I think it shows that they firstly wanted to see how the car went without really testing it. By driving around the track for the first time they would have received valuable information and this photo shows me one of confidence.
Just because you own the car doesn't mean you are allowed to do anything you want and there are strict rules in place for all teams. This is to protect the smaller teams with their budget capabilities stretched to the max already.A launch run at a race track is not testing, but more about promoting and doesn't count.
There are set days during the season that teams are allowed to test like this coming week for two days and again next week.Even things like their own wind tunnel has to be limited to a set number of hours and with a totally new car for next season that will take priority.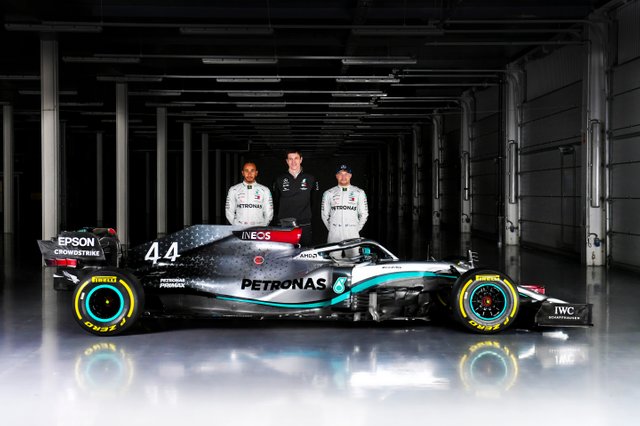 source
Looking at the photograph above everyone looks relaxed and happy with what has been achieved. They are all smiles as they know they have got it right again. Just the way they are here it looks ominous for all the other teams as they are raring for the season to start. They honestly wouldn't be so smiley if they had any issues. The chief engineer mentioned that they had been working on this years car for over 12 months and it must be what is under the bodywork.
Mercedes biggest problem last season was with over heating so I am pretty sure that this has been overcome and there will be some significant upgrade to the V6 Hybrid power unit. Toto Wolff mentioned the other day that the engineers find an extra 2 seconds over the season from the first race to the last race so we should expect Mercedes to be somewhat quicker this year right from the start.
I actually think all the cars would have found some extra pace and my bet is on Red Bull being the closest rivals to Mercedes with their Honda engine. Honda has been here and done it all before and knowing this I expect them to have improved the most. Ferrari are gambling on some of the things they have done to their car and it could be good or bad. I just don't get the confidence from Ferrari like I do with Mercedes and Red Bull.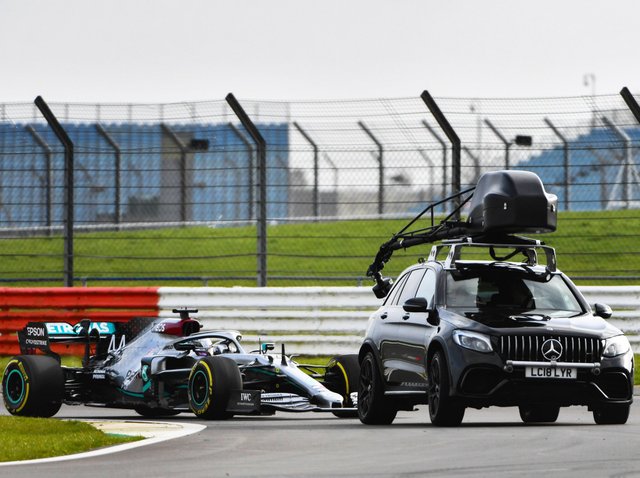 source
Mercedes are still the team to beat though and it will be interesting to see the lap times this week compared to next weeks. Mercedes won't be fitting their upgrades until Melbourne though so they are definitely hiding something from the other teams. This is going to be a fascinating season with everyone on a level playing field or as level as we have seen one for some time anyway.