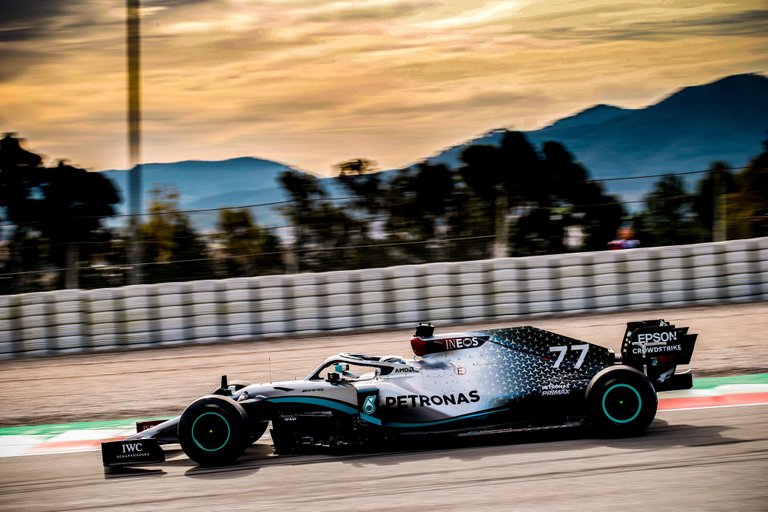 source
Still the team to beat even though they had a technical issue today. Better finding it now than in two weeks time. This is what testing is all about.
Today is the final day of testing for all the Formula One teams before the season starts properly in Melbourne next month. If anyone is going to show their hand it has got to be today. The next time is for real with practice sessions setting the car up and qualifying.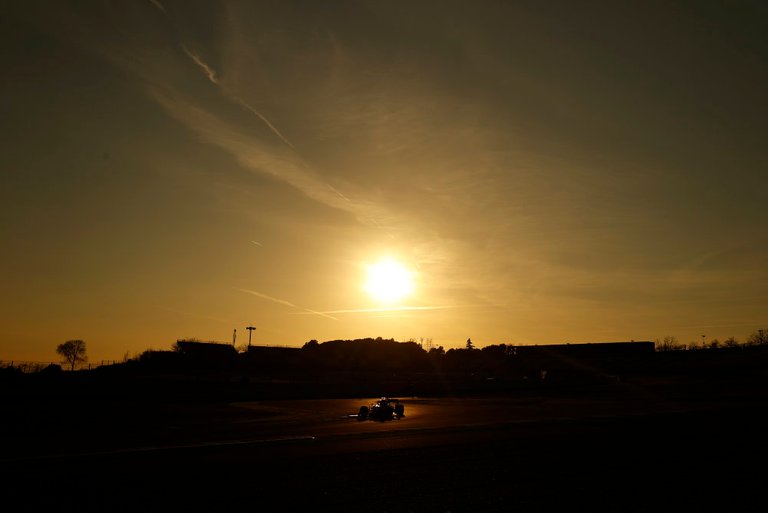 Sunset at the Barcelona track. The photography is amazing and each team has amazing photographers.
I spoke about practice sessions before and they are not for testing ,but they all have a process of working out ride heights, duct percentages etc for cooling and so forth. This takes time so the test session today is crucial for all the teams and they need to test how fast their cars can actually go.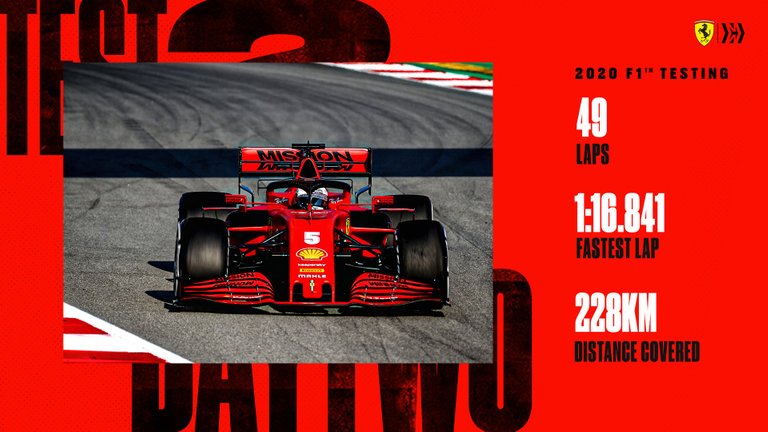 source
The prancing horse of the Ferrari needs to have a great day today. Many are starting to doubt what they really have to offer this season.
Ferrari have done nothing over the 5 days so far with their fastest lap coming today. This showed nothing as it was on the softest and fastest compound yest it wasn't the quickest time as other teams are way ahead. Ferrari are literally running out of time to get their car up to speed and need to really do something today otherwise they are showing how far behind they really are.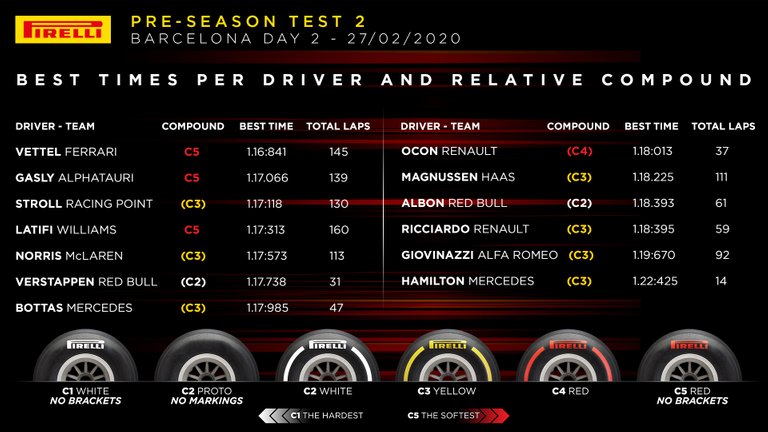 source
Vettels time looks fast but let us put that into perspective. the Alfa Romeo with Kubica did roughly the same time yesterday on the same tyres. Vettels run was short and sweet which means they were most likely running a low fuel load as well and they were only testing it's speed. If that was the case then they are in serious trouble.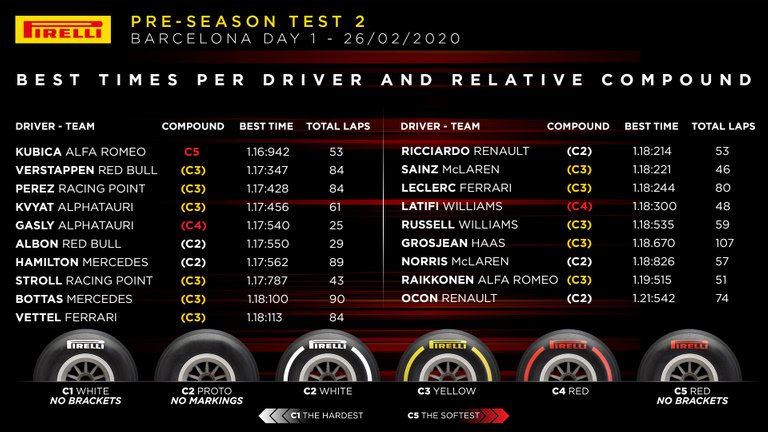 source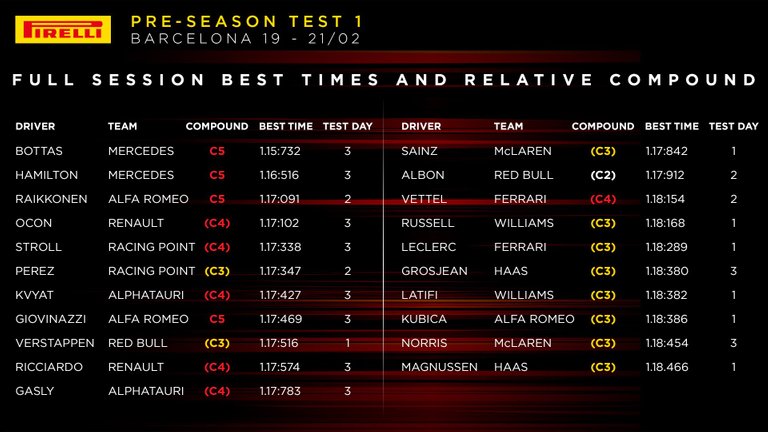 source
Valterri Bottas on day one this week was more than 1 second quicker than Ferrari on the C5 tyres and Hamilton will be quicker than Bottas so what does that say about how good a time that was. I expect a time in the 1.14's today at some point and may even be lower depending on track conditions.
Mercedes ran into a technical problem today with an oil pressure issue which caused the safety mechanism to click in and shut the engine down. The mechanics will most likely work all night and fix whatever issue this was. Tomorrow needs to happen without any set backs and glitches leaving them ready for Australia.
What has been noticeable over the last 5 days so far is how close the other teams are. there is nothing to choose between Ferrari and the rest with Red Bull looking like the closest contender to Mercedes. This was kind of expected this season as Ferrari have fallen away from the top tier.
Ferrari are under pressure to perform and we know what they are capable of with the scandal still fresh in our minds from last season. A poor season will not do and they need to find the performance levels required to maintain with Red bull and Mercedes. I just don't think they have the right set up again and have gambled in areas they shouldn't have.
So much is still unknown and maybe they are trying to fool everyone that they are not competitive. We shall see today though and qualifying in Melbourne relies heavily on what they do today. Mercedes and Red Bull will still improve between here and Melbourne and the teams were talking of anywhere between 1 and 2 seconds per lap gained within the next 2 week period.
This season we would like to see some decent racing without a run away leader and it is looking more and more likely that Hamilton and Mercedes will secure 7 titles in a row. I am hoping that this isn't the case and that it goes down to the wire.