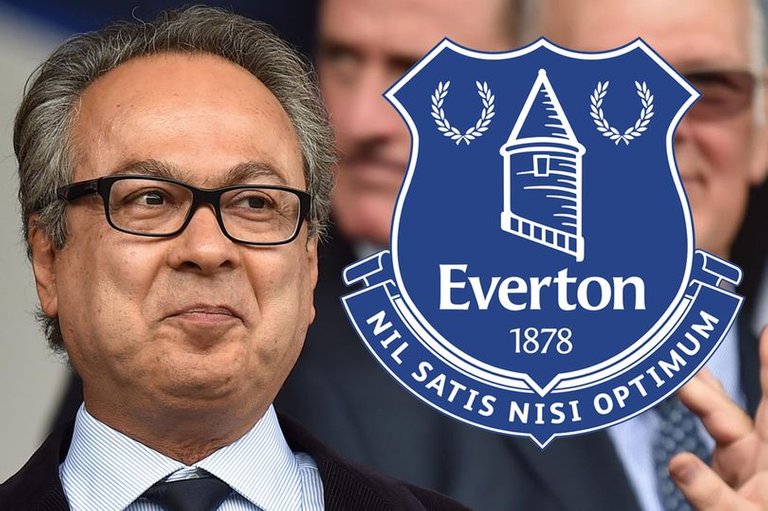 source
The Everton share holder owner Farhad Moshiri has spent £378 Million so far and they are in no mans land sitting in 9th spot. He gave the club another £350 Million to help offset the debt incurred and god knows how deep his pockets are going to have to be as his signings are just pure crap for what they have spent. I wouldn't be smiling unless his money is easy come easy go.
Deloitte released their financial figures today on the top football teams and what income they had generated over the last year. What I am trying to get my head around is how some clubs can be classed in the top 20 yet lost over £100 Million. This is a little misleading to say the least and a little skewed and cock eyed not making much sense.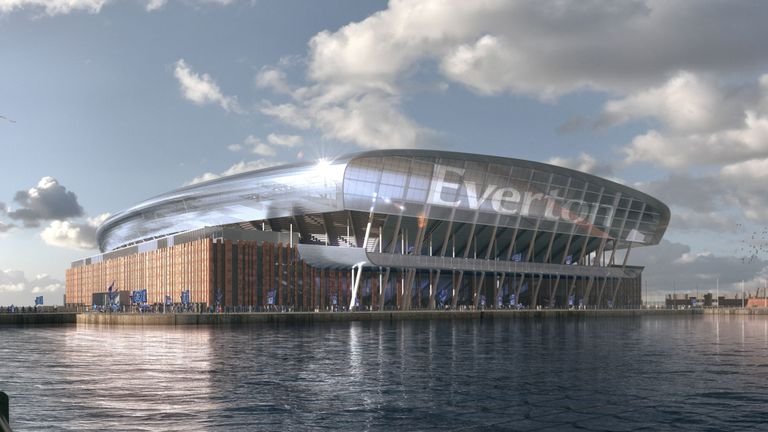 source
I am talking about Everton Football Club who are ranked at number 19 on the list and their red dot didn't become blue, but in fact dropped by £111 Million yet still they are there in the top 20.
This tells me that a club like Barcelona with in excess of 700 Million in revenue could in fact have nothing in the bank account and a lowly club from down in the third league who actually made some profit could be ranked higher than them. Surely the list should be about profit and loss and what the total profit the club made as this is just a pointless exercise otherwise.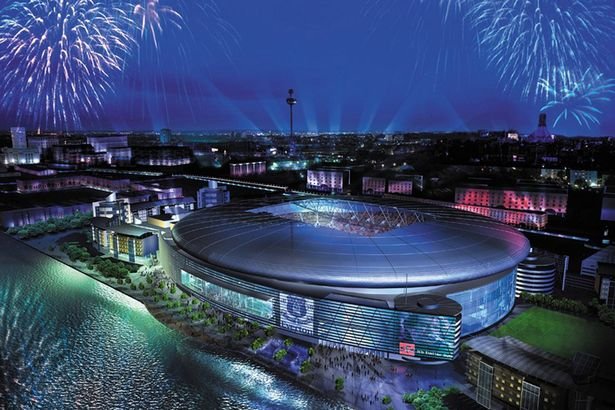 source
Looks great mind you as long as Moshiri knows he is paying for it.
Everton say that they are going through a transitional phase having spent more on players etc and have succumbed to a tune of £111 Million in losses.If this was a business you would say it was a sinking ship and not throw more money at it until it was turned around.
Yes I understand that the players are assets but one has to still balance the books and from where i am looking even if I was a little drunk would have some serious questions on what their plan would be to get out of this mess.
Of course silly me, build a new stadium and spend more money digging a deeper hole getting into more debt. This way they can increase the revenue by having a larger seating capacity and maybe get in the Deloitte top 10 in two years time or whenever the stadium is built. The debt still remains though and what they are venturing into is a risky gamble.
Spending this sort of money means results have to come on the pitch and why they have gone for Ancellotti (no pressure) as they need results to happen quickly. Champions League football is the only way these clubs can survive and there is only 4 spots up for grabs.
Realistically 2 as Liverpool and Manchester City are so far ahead of everyone else that they could just bank those for the next few years. A team that wants Champions League football needs to invest in it's squad and spend big getting the right players at the right price. Everton quite frankly are smoking something as there squad is not even close and dare I say it have no one who is worthy of playing in the top 4 currently let alone Champions League football.
Ancellotii must be a magician though and they are probably hoping he has some Klopp magic hidden away under his suit. it really must be terrible living in Liverpool for the Evertonians knowing how well the other half is doing. Having close neighbors doing well could be there undoing though as they shouldn't be trying to compete with them and stick to what they know.
Staying in the premiership is a must firstly and take it one step at a time and possibly in 10 years time they may be able to get somewhere. saying that can you imagine how established and wealthy Liverpool FC will be by then if they can keep this momentum up.