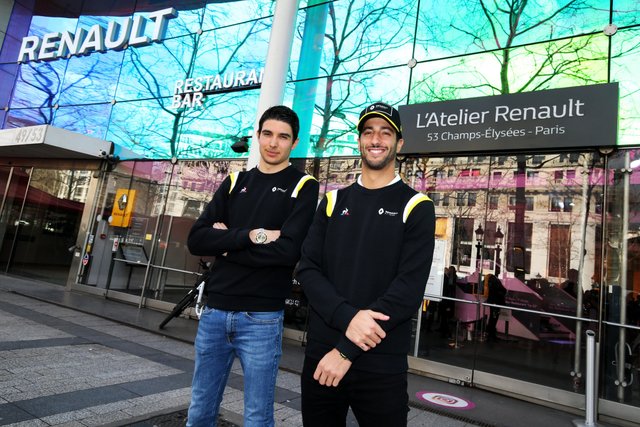 source
The Formula One car launches for the new season are coming thick and fast as testing starts next week in Barcelona. Everyone is trying to get a sneek peak on what the teams have done, but the truth is no one has a clue until next week. this is all smoke and mirrors with everyone playing a game of bluff or double bluff possibly. No one is stupid enough to reveal something if it is brand new and innovative at this early stage.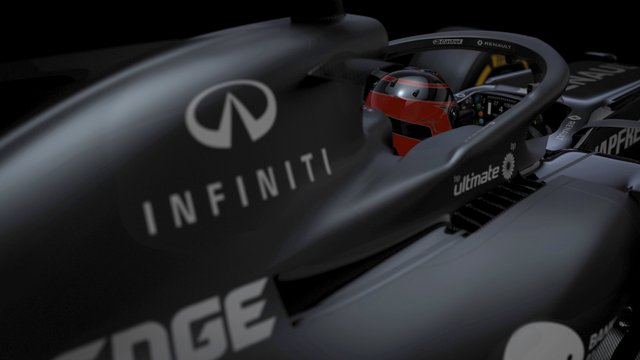 source
The teams unravel the cover revealing the car and their latest offerings, but in reality they could be bluffing. Only when we see the car on track next week will we know what the real car actually looks like. Why give away secrets to your competitors right now when you don't have to. Giving them an extra week before testing is more than enough time to allow them to possibly copy one of your ideas and incorporate it into their car.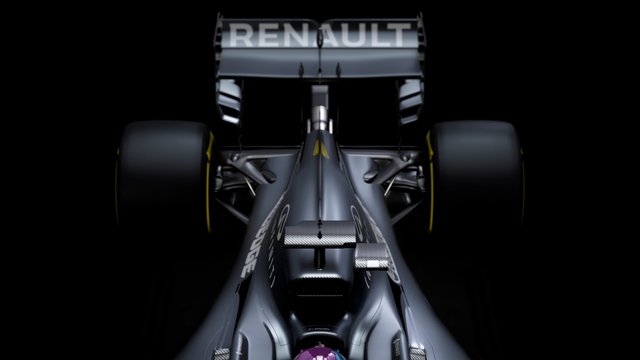 source
The color has changed from a predominantly yellow to a black it seems or maybe not.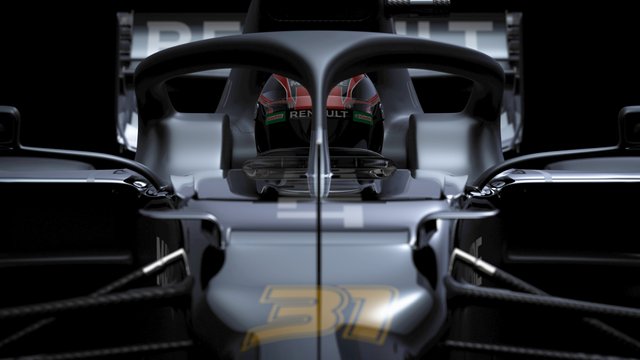 source
Renault unveiled their car last night and there was no car to be photographed leaving the press a little flummoxed. One of the questions was"is your car not ready?" Renault's refreshing response was that they were not doing a "fake" launch like everyone else.
I actually don't believe all the other cars were fake launches as like Ferrari certain parts were not visible with clever on stage lighting and the angle at which the car was positioned. The part they were hiding was the back end and most likely where their major change has happened.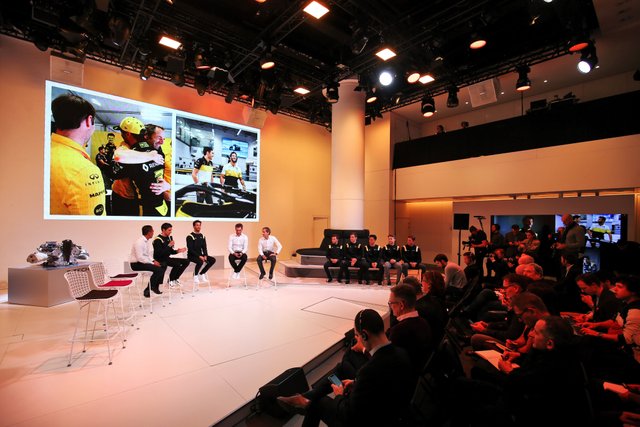 source
No car on the stage.
Renault have down played their launch and expect to see something really different coming form the French team this time. They have something to hide and don't want anyone getting a weeks head start on whatever it is. I don't blame them as teams have been known to copy each others innovative ideas within a week. Look at Ferrari how they have pinched bits off Red Bulls car.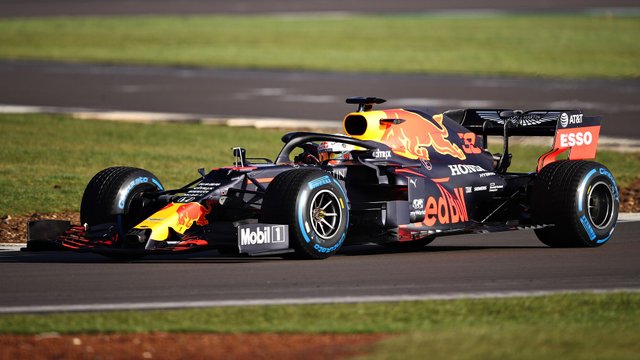 source
Red Bull did a track session for their launch with no stages or special lighting as they look prepared this year.Model RB16 has a few tweaks and small additions which we will have to wait and see if they remain for next weeks practice or not.
Car launches are more about promotional advertising for their sponsors showing off the new livery getting world wide attention. Red Bull launched their new car yesterday and the branding and art work were the same as last season. No one expected that to change as it is iconic and a classic with no improvements required.