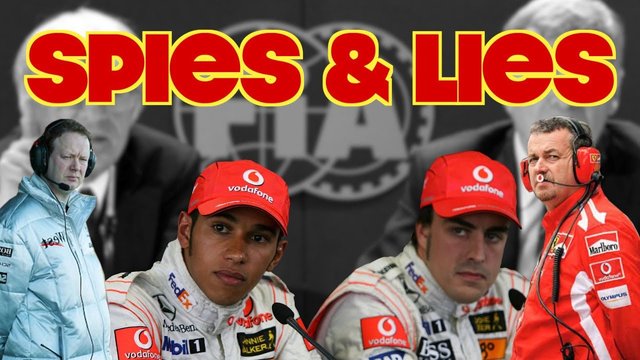 source
In 2007 the McLaren Formula One Team were fined $100 Million and forfeited any Constructors Championship points. I do believe that this is the biggest fine in sporting history unless someone can guide me onto another sensational fine.
The story all started to unfold when one day a blonde lady walked into a copying centre with a whack of documents asking them to be loaded onto a disc or discs. Nothing out of the ordinary except these documents had official Ferrari stamps on them. The clerk who took the order and who was going to do the work took down her name and Googled Trudy Coughlan once she had left.
Trudy Coughlan turned out to be no other than Michael Coughlan's wife who was the chief designer of the McLaren Formula One racing team. The assistant then searched on Google someone from Ferrari and emailed Stefano Domenicali who was Ferrari's Formula One Sporting Director. You can imagine what happened when Stefano received the email as the proverbial was going to hit the fan.
The papers were destroyed by Trudy but the discs were still very much alive.Earlier that year Toyota had been caught with limited information on some of Ferrari's specs and had been handed a verbal warning. This was different though as somehow it was leaked to the newspapers and an ugly row erupted between the two teams.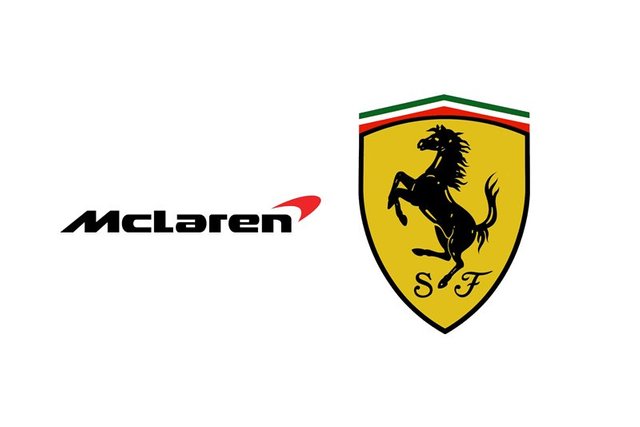 source
Two names emerged form all the mud slinging and that was Michael Coughlan from Mclaren and Nigel Stepney from Ferrari. Stepney was in charge of the mechanics at Ferrari and was treated in high regard with a very lucrative high end salary to match. In 2006 Michael Schumacher retired and Ross Brawn who was in charge of technical for Ferrari resigned needing to take a break. Stepney was never promoted and was by passed for another Italian who he thought wasn't up to the job.
In February 2007 Stepney decided to take a break and walk away from Ferrari. He asked for a garage based job with Ferrari as he was not willing to travel with the team anymore. Thinking he would be fired, but he wasn't and was granted his wish.He said it was terrible as he was looked at like a traitor.
One day when one of the two cars was being readied for the Monaco Grand Prix white powder was found in and around the petrol tank. fearing sabotage the police were called in and the same powder was found in Stepney's trouser pockets. Stepney claimed he had been set up and this was a conspiracy against him.
A few weeks later Stefano received the email divulging all of Ferrari's in house secrets. The papers Trudy had copied were detailed drawings and designs of the entire Ferrari car. They were in such details down to budgets,planning and performance plus even suggested laps to stop Grand Prix' races on for pit stops. The papers revealed everything about Ferrari and whoever had them had intimate knowledge of exactly how Ferrari operated.
Ron Dennis was the main man at McLaren and was a major shareholder with everything going perfectly. He had two drivers in Alonso and a young rookie called Lewis Hamilton. His team were leading the championship and what could go wrong? It seemed his biggest mistake was hiring Michael Coughlan back in 2002 as it would come back to bite him. Coughlan used to work with Stepney at Ferrari so they had some history together.


source
At the beginning of March 2007 Stepney vented his frustrations with Ferrari by speaking to Coughlan about certain irregularities with Ferrari that were not legal on the car. There was a mechanism that moved the floor when the car reached a certain speed offering better aerodynamics.
Coughlan emailed drawings of the device that he had received from Stepney to the FIA to double check the legalities of such a contraption and they responded saying they were indeed illegal. Ferrari won the next race directly after this response and Ron Dennis stupidly complained saying it was unfair.
Coughlan who was believed to be using the info to get a better job inside McLaren showed his findings to his superiors. They thought it wise to block emails from Stepney and walk away. He was asked to cease all ties with Stepney and best he meet up with him to get it over with face to face.
McLaren say they were "unaware" that instead of this Coughlan received a 780 page dossier on Ferrari's entire team and car. The two of them met again and this time there was more information over a new idea with the braking system. Both of these chaps had possibly enough information to be directors of a Formula One team and be successful at it.
This is exactly what they did meeting Honda at a restaurant at Heathrow airport, but Coughlan said Stepney was too greedy asking for too much money. This is when the story broke in the press and everything went pear shaped for the two of them. Investigators raided Coughlan's house and Stepney was fired from Ferrari.
Ron Dennis was hoping to dodge the bullets and allowed the FIA to go through his head quarters and complied with anything they wanted. Stepney in the meantime came out attacking saying he had been framed and never gave any papers to Coughlan. This whole thing had been a conspiracy to set him up.
In July the FIA ruled that McLaren was in breach of their rules, but didn't penalise the entire team as it seemed that it was just Coughlan. In August at the Hungarian Grand Prix Alonso and Hamilton had an altercation that resulted in Alonso blocking the pit so Hamilton couldn't make a final lap in qualifying 3. Alonso won pole and was subsequently demoted to 6th spot by the FIA stewards as it was very obvious what had just happened.
The following morning Alonso walked into Ron Dennis's office and demanded they do something about Hamilton or he will tell the FIA everything about the leaked information. Dennis had no choice, but to let Max Mosely who was the head of FIA at the time about the threat.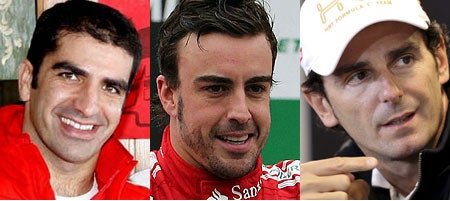 source
On September the 13th all parties were summoned to the FIA headquarters in Paris and everything came out. Not only did they have the emails between Coughlan and Stepney,but the drivers had sms's with all the info as well. One sms was really bad from Pedro de la Rosa who was the test driver asking for the weight set up of Ferrari so he could set it up in the simulator. Another sms was the tyre set up between Alonso and Pedro discussing testing Ferrari's set up.
The most damning sms was one between Alonso and Pedro discussing where the info came form and that Coughlan can vouch for it as well as it is Nigel Stepney from Ferrari. McLaren was using the information which was the most damning and subsequently in breach of using stolen information.
McLaren were punished with a whopping fine of $100 million and lost all constructors points which they were now leading. The last race of the season Ferrari pipped Hamilton to win the title by one point. The Ferrari President called the Mclaren the silver Ferrari saying Ferrari came in first and second that season.
From reading up about what transpired I blame Alonso for the punishment that Mclaren eventually received as they the drivers should have stopped it immediately. Instead Alonso was like a spoiled kid in a sweet shop thinking about himself and not about the team.