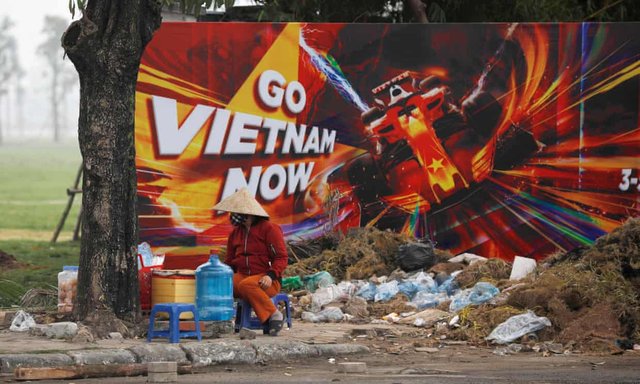 source
Quite a big deal for Vietnam to host the Grand Prix and now it has been postponed. I can imagine whoever was in charge was under immense time pressure and now this. The race was due to happen on the 5th April and only late last week was it announced that the track is now ready. The race organisers have been working around the clock to get everything ready and now they will have to take this as a dress rehearsal and take everything back down. Well not everything, but the parts that are on public roads I would imagine.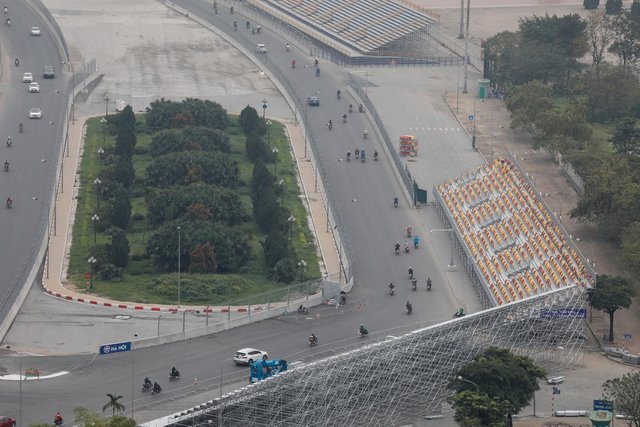 source
Looking at what has been erected what do you do? The conundrum is do you leave it and hope for an earlier date than one at the back end of the year. This must have taken a good few months to put up. The organisers have even laid down new asphalt after the start finish line.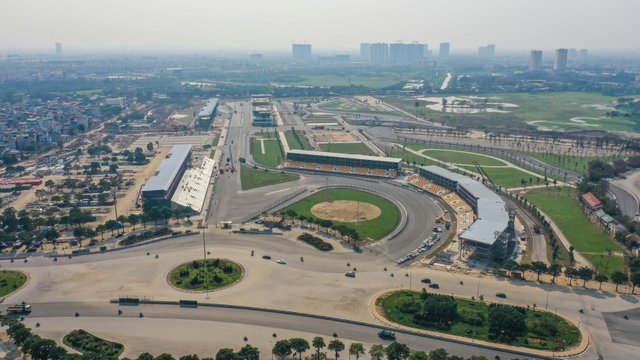 source
I hadn't realised that the main pit building with the expensive seats is a permanent structure and the country plans to host this event permanently. Vietnam is on a massive growth currently and this race was part of a much bigger plan of boosting tourism. The country has so much to offer and is one country I will visit at some point.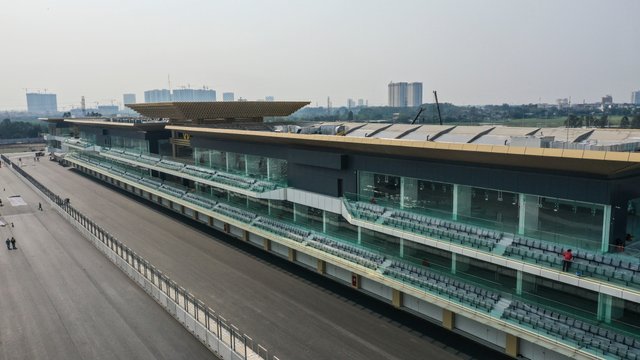 source
The only problem is it is a street circuit so you have 5.6 kilometers with 23 turns to guard unless you take it down. Imagine the local racers nipping on here at night time as this would be a nightmare to guard. I don't know Hanoi whether this area is used by traffic normally so it will be interesting to see what the Government decides to do. The race could be rescheduled for sometime in August so that is 5 months away now.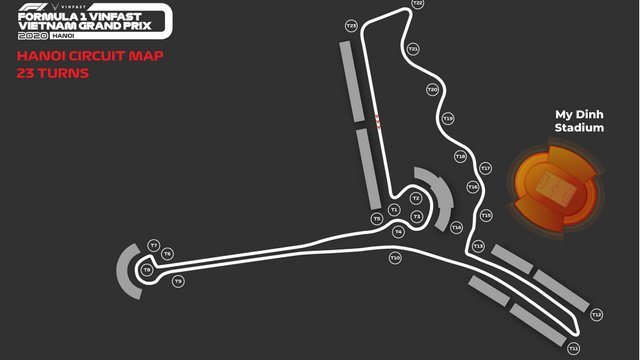 source
A lot of thought has gone into the layout stealing the best bits from Monaco and Suzuka. Two thirds of the course was existing streets and they added the extra third on to complete the circuit. The pit lane has been designed for shorter pit stops cutting out the first and last corners on the circuit.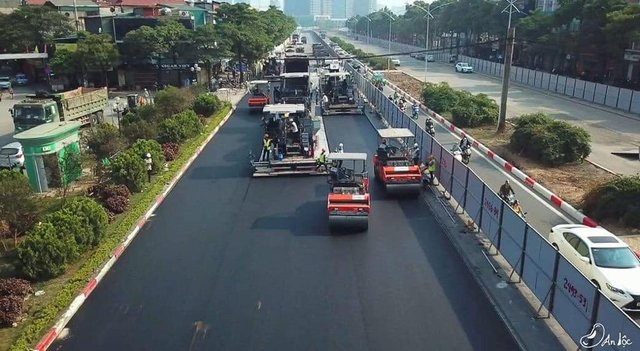 source
This was a photograph taken in December so this was not put together overnight like other street circuits.
I am sure all the workers who were involved in building this circuit will be somewhat disappointed, but the race will happen as Liberty cannot cancel this event after what they have created. I am looking forward to this race when it finally happens as plenty of thought has gone into the layout.