Well, this is the final installment of my QB rankings. I hope some people enjoyed it. It's been fun to really have to think about what I think makes a good quarterback. I like my rankings. I believe if I had the option of taking whatever quarterback I wanted for a team, this list would be a good reference to look at. I genuinely feel comfortable saying I would take these QB's in this order, this list would be my NFL QB big board if that makes sense.
Making this list was difficult at times but I'm glad I could accomplish it just before the season began!
---
Every NFL fan has got their own ideas about what attributes are most important for a good quarterback to have. Do you value football IQ over athleticism? Pocket passing or mobility? Game manager or gunslinger? A great quarterback probably needs to pretty good in all of those areas. I thought it would be fun to share my list of the NFL's top forty-two quarterbacks.
Sports media nowadays is purely out for profit and clicks. It's ridiculous. NFL analysts are so skewed by what gets them the most clicks and the most money that their opinions end up sounding completely absurd.
I'm not about to claim that my rankings are more accurate than other people's. Ranking quarterbacks is not exactly rocket science and there are only so players to pick from anyway. But I will try my best to not be influenced by mainstream media.
I have my complete list already done and I will be spreading out my list throughout a series of posts. I used my own criteria and my own opinions to create my list.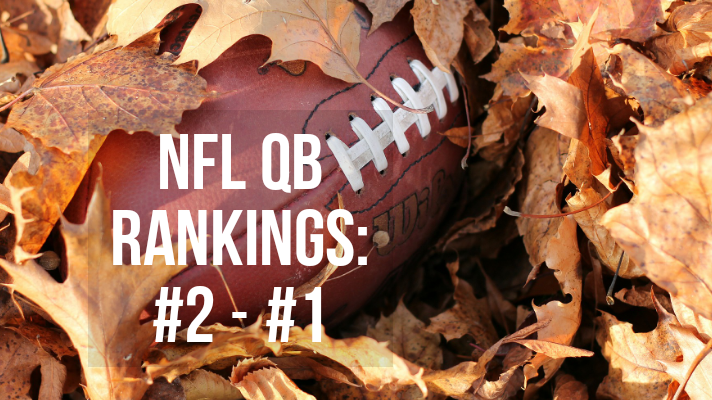 ---
#2 - Tom Brady - Tampa Bay Buccaneers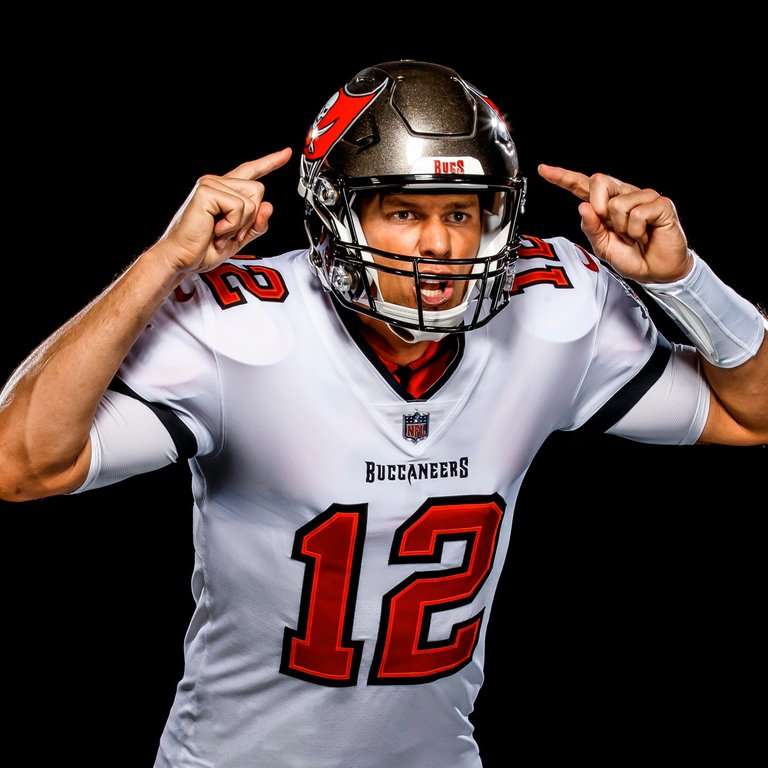 Source
Tom Brady is an amazing quarterback. Once again if you simply think that because he doesn't have generational athletic ability, he's not a generational talent, you need to watch more football. He plays the quarterback position flawlessly. He knows his role on the field and thrives in it. He distributes the ball at an extremely high level, he's a true field general. Honestly he's probably the greatest field general the league has ever seen.
Sports fans across the world know about Tom Brady. His accolades and accomplishments speak for themselves. Brady has the 'it' factor. I'm aware he's got a great coach but I mean there are a lot of great coaches at the end of the day. I think both Belichick and Brady know they probably could not have won SIX Super Bowls without one another.
Looking up some of Brady's stats, I realize I never really look at his career numbers and MY GOD. It's honestly just beautiful.
There is an idea out there that he's too old to be ranked very high going into 2020 but I mean it really feels like people have been calling him too old for like a whole decade. All Brady needs is a decent o-line and some receivers. I mean the guy would at times succeed with a bunch of crappy receivers, but I think last season it was just too much. Good receivers and pass catchers on the Patriots were few and far between last year.
In Tampa Bay (still crazy he's on a different team) Brady is going to have some legit weapons! Mike Evans, Rob Gronkowski, Chris Godwin, O.J. Howard. They have a solid running back in Leonard Fournette. They have a defense on the rise.
Brady will prove himself perfectly well in 2020. He will get old one day, that's just a fact but until I see a clear drop off Brady has got to be up here.

#1 - Patrick Mahomes - Kansas City Chiefs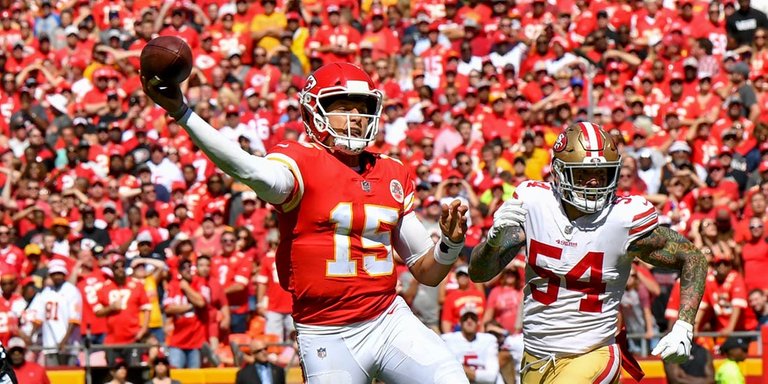 Source
Last but obviously definitely not least, is Patrick Mahomes. He is without a doubt the best quarterback in the league.
This man is so good it honestly angers me. I don't want to be an angry guy anymore but if any player tests my patience, it's for sure Mahomes. He is the number one threat in this league today. He is likely going to be the reason our favorite teams don't win a ring in the near future. As a fan, I can only hope defenses and teams are on notice and are actively trying to defeat this team and QB.
This guy is a legit freak of nature. He has arm strength I have not seen since Brett Favre. It honestly might be stronger. Might. Favre had crazy arm strength too. But still, Mahomes has jaw dropping arm strength. Far and away the strongest arm in the league. On top of that he does have pin-point accuracy, likely from his baseball days. There simply is not a throw he can't make. He makes difficult throws look easy. He just flicks that ball wherever whenever.
He is smarter with the football than people give him credit for. If at times he looks like he throws a silly interception it's usually because Mahomes simply sees the field differently than any other QB in the league. He really can make throws that nobody else can make. So I personally can't criticize him if some of his picks look kind of silly. He is not your average QB.
The guy is pretty smart too, of course it's easy to look smart when there is literally not a single throw you can't make. He is the definition of arm talent.
On top of alllll of that the man has surprisingly effective wheels. The man is an athlete. As a Titans fan I remember all too well how well he can scramble. He's a pretty thick and sizeable and tough guy and he has proven he can take hits well for the most part.
This guy is so good that it pains me deeply LOLOL. All I can hope for is that teams will likely play the Chiefs like it's the straight up Super Bowl. The Chiefs are in for a physical season.
But still Mahomes absolutely deserves this #1 spot. He is insanely good.

What do you think of my rankings and reasons behind them?
Cheers to the start of the 2020 NFL season!
Hive on!