Hello to all my friends. I hope you are well. I am fine .
تمام دوستوں کو میری طرف سے السلام علیکم ۔ امید کرتا ہوں آپ تمام خیریت سے ہوں گے ۔ میں خیریت سے ہوں ۔
Today I thought I would share with you some pictures that I took some time ago. Today I turned on my old computer. I saw some old pictures in it. I thought I would share it with you.
آج میں نے سوچا آپ کے ساتھ کچھ تصاویر شیئر کروں جو میں کجھ عرصہ پہلے بنائیں تھی ۔ آج میں نے اپنا پرانہ کمپیوٹر چلایا میں نے اس میں دیکھا کچھ پرانی تصویریں موجود تھیں میں نے سوچا آپ کے شئیر کرتا ہوں
The love of father and son is like the love of fish and water. I took this selfie 2 years ago when my son was kissing me. My son and I are very close to each other. We both sleep together and eat together. And bloom together. Always give time to your children
باپ بیٹے کا پیار ایسا ہوتا ہے جیسے مچھلی اور پانی کا پیار ہوتا ہے ۔ یہ سیلفی والی تصویر میں نے 2 سال پہلے بنائی جب میرا بیٹا مجھے کس کر رہا تھا ۔ میرا بیٹا اور میں ہم دونوں ایک دوسرے کے ساتھ بہت زیادہ ٹچ رہتے ہیں ہم دونوں اکھٹے سوتے ہیں اکٹھے کھانا کھاتے ہیں ۔ اور اکھٹے کھلتے ہیں ۔ ہمشہ اپنے بچوں کو ضرور ٹائم دیں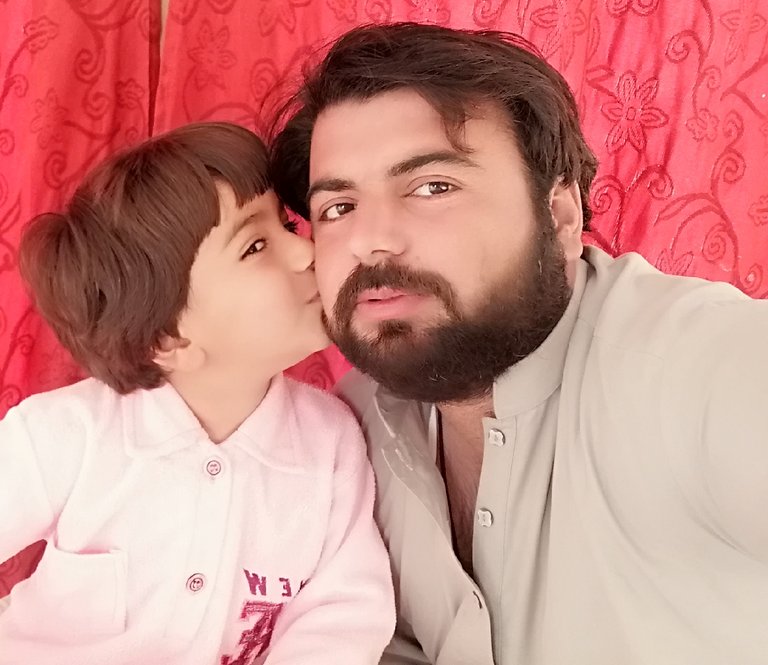 I took this selfie two years ago today when no one was home and I was hungry. I took the chicken out of the fridge. Then put the pot on the gas stove and put oil in it. When the oil is hot, submerge the chicken in it. And all was eaten. When I saw this picture today, I remembered that time
یہ سیلفی میں نے آج سے دو سال پہلے اس وقت بنائی جب گھر پر کوئی موجود نہیں تھا اور مجھے بھوک لگ گی تھی ۔ میں نے فرج سے مرغی کا گوشت نکالا ۔ پھر گیس کے چولے پر برتن رک کے اس میں تیل ڈال دیا ۔ جب تیل گرم ہوگیا تو اس میں مرغی کو فرعی کر لیا ۔ اور سارا کھا گیا ۔ آج جب اس تصویر کو دیکھا تو وہ وقت یاد آگیا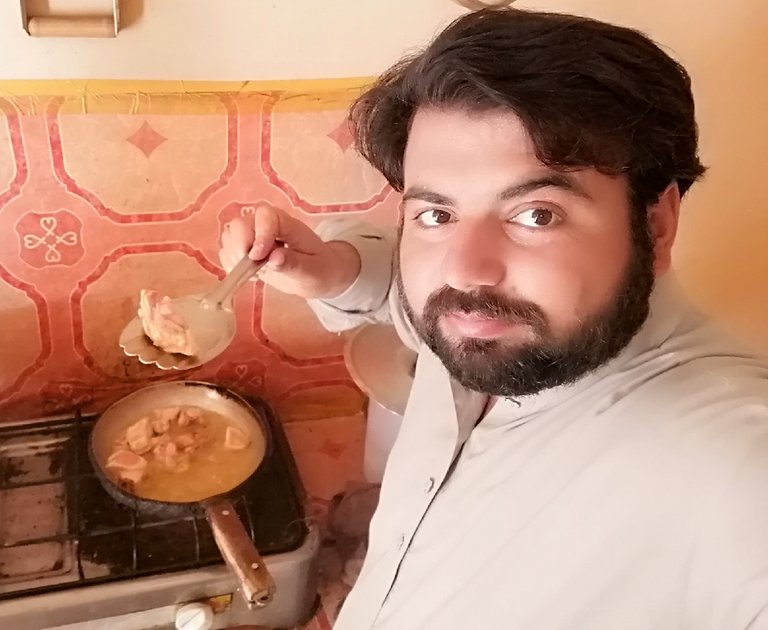 I took this picture when I went to see the crops of my village and in the meantime I saw that the sun was about to set. I took this picture of the sun setting while standing behind a small plant.
یہ تصویر میں نے اس وقت بنائی تھی جب میں اپنے گاؤں کی فصلوں کو دیکھنے کیلے گیا ہوا تھا اور اس دوران میں نے دیکھا کہ سورج غروب ہونے والا ہے میں نے ایک چھوٹے سے پودے کے پچھے کھڑے ہو کر یہ سورج غروب ہونے کی تصویر بنالی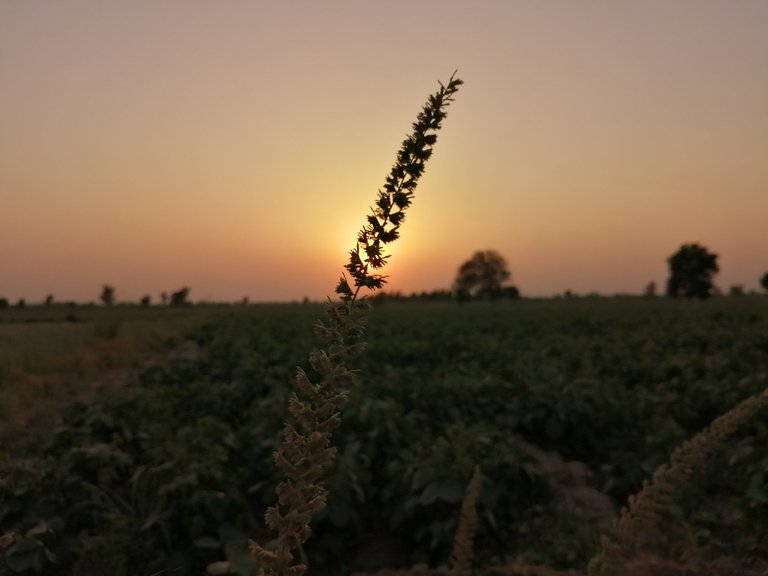 I hope you like these pictures of my old memories. I will share more memories with you tomorrow. Man lives only on the basis of memories. May Allah help us to associate with good memories. Amen.
امید کرتا ہوں آپ کو میری یہ پرانی یادوں کی تصویریں پسند آئیں گی ۔ کل پھر اور یادیں اپ کے ساتھ شیئر کروں گا ۔ انسان صرف یادوں کے سہارے پر جیتا ہے اللّٰہ ہم کو اچھی یادوں کے ساتھ وابستہ ہونے کی توفیق دے