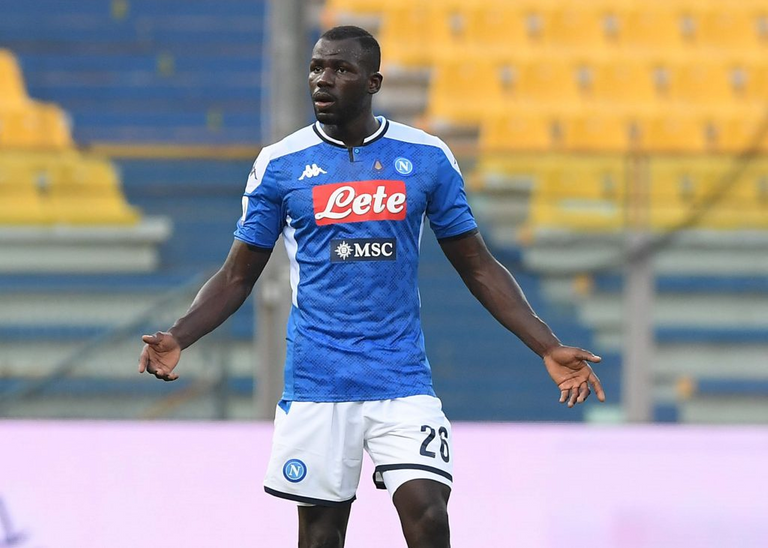 Rumors have long sent Napoli defender Kalidou Koulibaly to Manchester City, while Paris Saint-Germain reportedly also keep a watchful eye on the situation. Negotiations between Napoli and "The Cityzens" have been going on for several months, according to Football Italia, but now the time is running out for the Premier League club.
According to La Gazzetta dello Sport, it is £25 million pounds that currently separates Manchester City and Napoli. Several months of negotiations are now in jeopardy because Manchester City are determined to pay £65 Million, while Napoli are demanding £90 Million pounds for their highly rated defender.
Negotiations between Napoli and Manchester City have also been hampered by the fact that the two clubs do not negotiate directly with each other. There has thus been cold air between the two clubs since the then Napoli player wrecked a switch to Manchester City in favor of a switch to Chelsea. The negotiations thus take place through an intermediary.
The clock is now ticking for Manchester City, because Napoli kicks off the Serie A season against Parma on Sunday. "Gli Azzurri", who will be happy to keep Koulibaly if they do not receive a satisfactory offer, will therefore have a clarification of the situation by Sunday. In addition, Football Italia reports that the 29-year-old Senegalese, who has three years left on his contract with Napoli, is not in a hurry to leave Stadio San Paolo.